The magic of creating fantastical worlds, jaw-dropping explosions, and otherworldly creatures is made possible through cutting-edge and best VFX software.
Visual effects (VFX) have become an integral part of modern filmmaking, animation, and even advertising.
In this blog post, we're unveiling the ten best VFX software options that empower artists, filmmakers, and designers to craft quality visual effects that captivate audiences.
Table of Contents
What is VFX Software?
VFX software, also known as Visual Effects software, is a category of software tools used in the creation, manipulation, and integration of visual effects in various forms of media, such as films, television shows, video games, and more. Visual effects involve the use of computer-generated imagery (CGI) and digital techniques to enhance or create elements that cannot be achieved through practical means during production.
Elevating the appeal of videos, visual effects have emerged as a paramount concern. These effects hold the ability to conjure synthetic environments and objects, bestowing a fresh dimension to unprocessed footage through the utilization of software and 3D modeling.
In bygone eras, matte painting was executed by drawing on glass. Today, however, the landscape has evolved, enabling the fusion of imagery components into video content, thereby infusing it with multifaceted dimensions. Thanks to the accessibility of computer graphics and video design tools, users find themselves equipped to accomplish this task with greater ease and precision.
10 Best VFX Software
Let's check out the 10 best VFX software with their respective features:
1. FXhome HitFilm Pro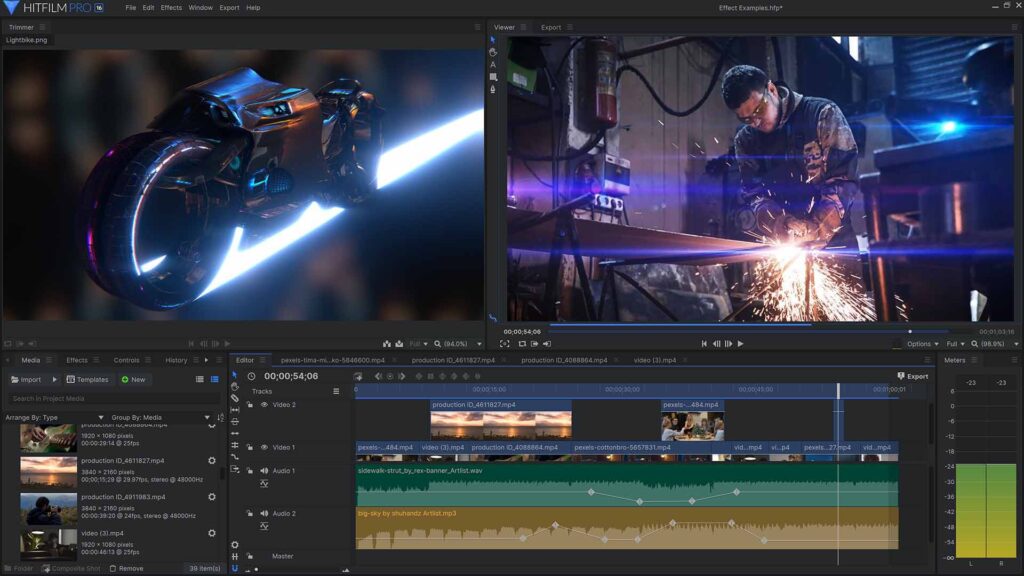 FXhome HitFilm Pro is a dynamic video and VFX editing software that empowers users to transform their videos into something truly exceptional. It encompasses an array of tools for titling, compositing, editing, and 3D manipulation, enabling the creation of captivating visuals. Notably, it integrates creative assets like Boris FX's professional titling tools, Foundry's 3D camera tracking, and support for VideoCopilot's After Effects plugins.
FXhome HitFilm Pro introduces advanced technology to the domain, providing designers with enhanced productivity and steadfast quality maintenance. The software boasts a wealth of distinctive features, facilitating seamless tasks like copying, syncing, trimming, and refining videos and films.
Capable of editing diverse media formats, including audio, images, and videos, the software enhances playback performance through a compositor prefetcher and distinctive sequence. Its intuitive presets and queues streamline work on a myriad of projects, from motion graphics to films, and even ventures into the realms of sci-fi and beyond.
2. Autodesk
Autodesk is a global software company renowned for its contributions to the fields of 3D design, engineering, and entertainment. Founded in 1982, Autodesk has become a leader in providing a wide array of software solutions used by professionals across various industries.
The company's software products cater to architecture, engineering, construction, manufacturing, media, and entertainment sectors. Some of its flagship software includes AutoCAD for 2D and 3D design, Revit for building information modeling (BIM), Maya for 3D animation and visual effects, and Fusion 360 for product design and manufacturing.
Autodesk's software tools play a pivotal role in streamlining workflows, enhancing creativity, and facilitating collaboration among teams. The company's commitment to innovation and cutting-edge technology has positioned it as a key player in shaping the future of design and digital content creation.
3. Adobe After Effects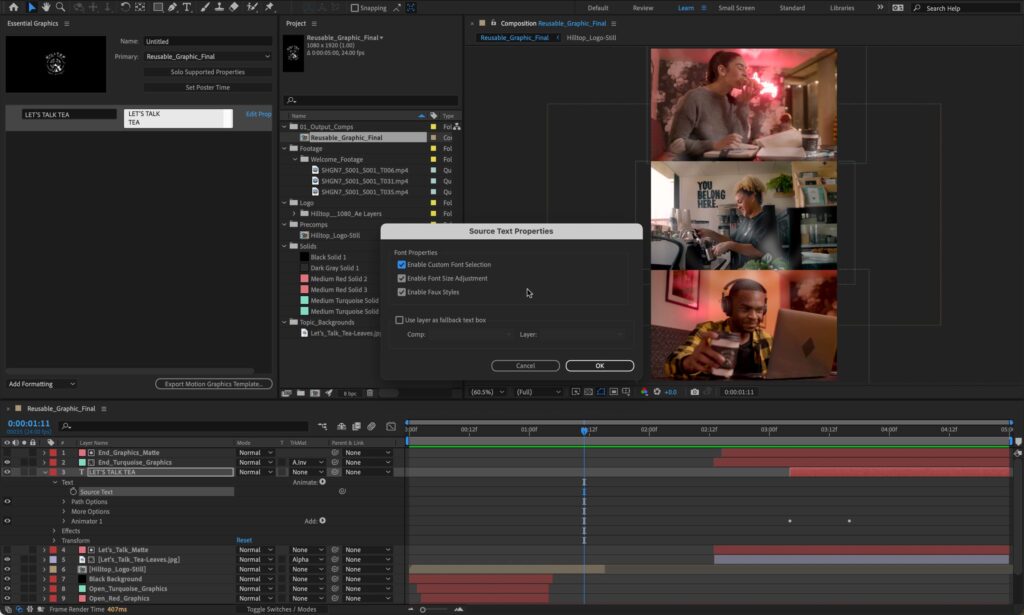 Adobe is widely recognized as a go-to brand for graphic and video design. However, Adobe After Effects VFX Software stands out for its ability to fulfill demands related to generating special effects, manipulating on-screen weather, crafting 3D animations, and vanishing objects.
The software boasts an array of stunning visuals, including explosive effects and dynamic motion graphics. Users have the power to infuse scenes with weather elements like drifting, lens flares, and billowing smoke. Moreover, the Content-Aware Fill feature empowers users to rectify errors and distractions such as signs, microphones, and people by eliminating them from footage.
Enhancing videos with depth and 3D geometry, the software enables the conversion of text, layers, and shape layers into tangible objects within a three-dimensional space. Furthermore, motion tracking is facilitated through the Warp Stabilizer VFX, compensating for unintentional movement and enabling seamless animation.
4. Blackmagic Design Fusion Studio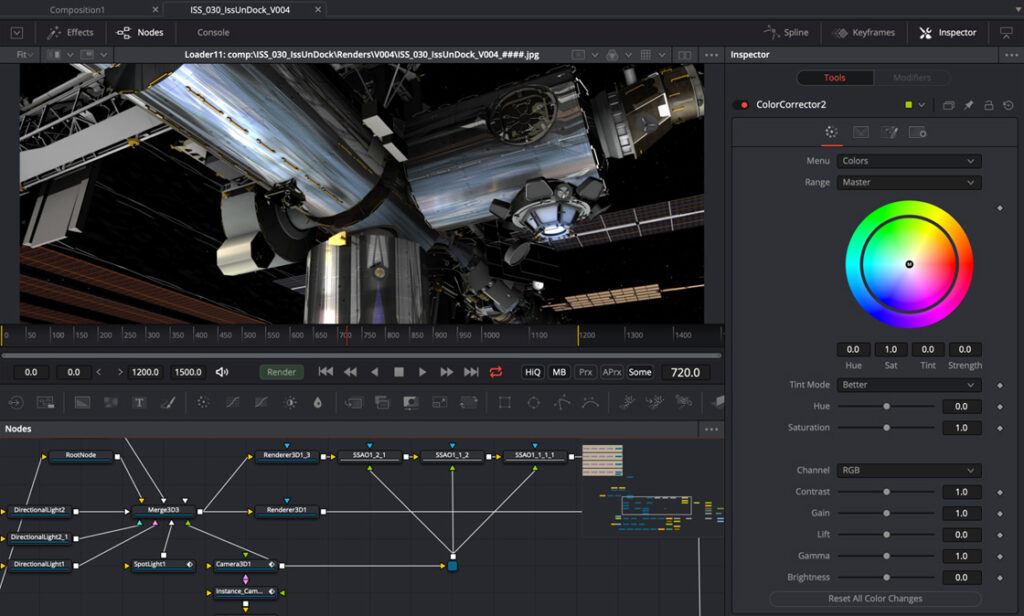 Blackmagic Design Fusion Studio stands as an advanced solution for visual effects, VR, 3D, motion graphics, and 3D animation enthusiasts. It has garnered popularity in the realm of crafting television shows and blockbuster movies due to its robust feature set that expeditiously generates impressive effects. Noteworthy attributes encompass unlimited network rendering, GPU-accelerated performance, and an expansive array of tools.
Within Blackmagic Design Fusion Studio, users encounter customizable templates enabling the construction of unique effects, automatic animation retiming, personalized vector shapes, audio animation synchronization, and streamlined workflows. Additionally, the software incorporates Resolve FX as a sharpening tool or noise reduction aid. This pioneering platform has facilitated the creation of acclaimed television shows and iconic blockbusters like Red Sparrow and Ant-Man.
5. Blender
Blender possesses the ability to swiftly and excellently materialize a diverse range of creations and animation styles. Functioning under an open-source and free GNU GPL license, this software is a boon for content creators, graphic designers, and developers aiming to thrive within the global business landscape.
At its core, Blender incorporates the cycles render engine, an inherent unbiased path-tracing powerhouse. It bestows the capability to achieve breathtakingly realistic rendering, bolstered by features like VR rendering support, CPU or GPU rendering options, real-time viewport previews, and support for HDR lighting and PBR shaders. Moreover, it houses an arsenal of modeling, UV, and sculpting tools that streamline the editing and transformation of designs.
Within its extensive repertoire of features are notable additions such as edge slide, comprehensive N-Gon support, Dynamic subdivision, Multi-resolution capabilities, bridge fill functionality, Python scripting, and 3D painting with masking and textured brushes. In the realm of VFX, Blender doesn't falter either, offering robust camera reconstruction, both auto and manual tracking modes, compatibility with Tripod solver and Planar monitoring, and real-time previews of 3D scenes or tracked footage.
6. Wondershare Filmora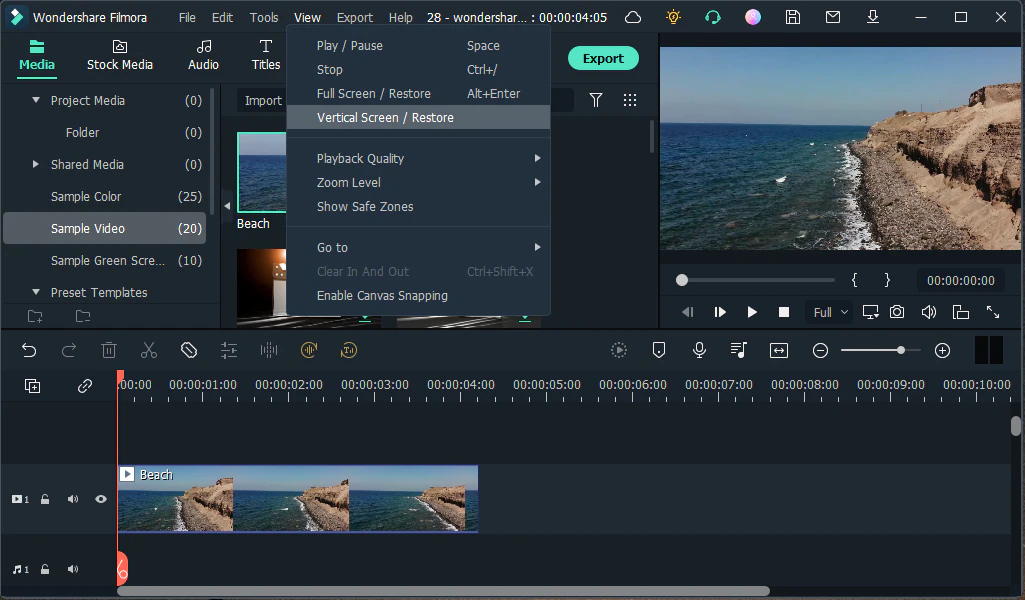 Renowned for its creative editing capabilities, Wondershare Filmora encompasses a wide spectrum of functionalities, spanning from background blurring to object removal, animation creation to action incorporation.
Serving as a potent storytelling companion, this tool enhances expression through its array of innovative templates, visual effects plugins, and stock media resources. It facilitates efficient video creation by offering a comprehensive suite of tools and features.
Filmora is tailored to accommodate beginners, offering not only an assortment of tools but also tutorials that simplify the video creation process. Its functionalities encompass video distortion, 4K explosion effects, grunge textures, grid effects, halftone effects, neon glow text, and fractal noise manipulation.
7. Foundry Nuke Studio
Containing a blend of compositing, editorial capabilities, and multi-shot management features, Foundry Nuke Studio equips designers with a potent toolkit for project execution.
By seamlessly integrating Hiero and NukeX, this software empowers designers to harness a comprehensive compositing toolset within a 3D environment, enabling the rendering of intricate scenes. The capability to control shots is facilitated through customizable timelines, streamlining the distribution and creation of Nuke scripts.
Foundry Nuke Studio boasts an enhanced timeline management system, fostering seamless collaboration with VFX teams for project completion. Users can preview, playback, and edit sequences using a multi-track editorial timeline. The software's unparalleled pipeline performance extends support to formats such as ARRI, OCIO, AVID SJDs, and various industry standards, further enhancing its versatility.
8. Maxon Cinema 4D
Maxon Cinema 4D is a comprehensive software that encompasses simulation, modeling, 3D computer animation, and rendering functionalities. Its arsenal includes enhancements to the user interface, a modern skin, and an extensive presets system that streamlines workflow optimization. Within this software, designers can exercise creativity with flexibility, leveraging a range of toolsets and plugins to achieve optimal outcomes.
Maxon Cinema 4D encompasses a multitude of features, including an expansive presets system, capsules, user interface enhancements, a track modifier tag, scene nodes system, and spline imports.
This versatile tool serves diverse purposes such as motion graphics, design, game development, AR/MR/VR applications, VFX, and other visualizations. Notably, it excels in creating intricate and abstract animations, enabling the duplication of objects and the exploration of limitless motions.
9. Natron
Natron is an open-source compositing software that provides a platform for designers and professionals to engage in motion graphics and VFX endeavors.
Supported by the OpenFX architecture and OIIO file formats, this tool caters to the visual effects community. With a user-friendly interface, Natron is accessible across Windows, Linux, and macOS platforms, featuring capabilities such as 2D tracking, toro operations, and keying functionalities.
Renowned for its contribution to visual effects within film production projects, Natron stands as a robust GUI interface, boasting an intuitive and adaptable multi-platform node structure.
This software's simplicity in compositing applications is complemented by flexible toolsets and layered functionalities, effectively minimizing work hours in the process.
10. Pixologic – ZBrush
ZBrush stands as a prominent digital sculpting tool that seamlessly integrates 3D/2.5D modeling, texturing, painting, and visual effects capabilities, setting a benchmark in the digital sculpting industry.
Through its robust features, users can harness the power of award-winning and customizable brushes to engage in real-time virtual clay modeling, texturing, and painting. This software introduces heightened flexibility to digital sculpting, facilitating the creation of models, illustrations, and more, making it particularly suited for professional designers and artists.
Moreover, ZBrush offers seamless compatibility with various other 3D graphics programs, including Autodesk Maya, Autodesk 3ds Max, Cinema 4D, Blender, and more. This integration effectively transforms your digital sculpting workflow, revolutionizing the way you approach your creative projects.
Conclusion
When faced with scenes or environments that can't be captured on physical sets, VFX becomes a valuable tool. VFX and CGI software are accessible to all, enabling the creation of high-quality graphics and animations. This technology facilitates the seamless integration of ideas and concepts, encompassing three-dimensional modeling, compositing, and animations.
VFX is sometimes mistakenly interchanged with SFX, which stands for special effects. However, SFX primarily involves on-set creations for digital filmmaking, while VFX predominantly deals with live-action shots occurring beyond the physical sets.
Bearing this distinction in mind, embrace the realm of the extraordinary through unrealistic animations using these prominent VFX tools.