Whether you're a professional designer, a hobbyist, or someone who occasionally needs to work with images, having the right desktop imaging software can make a world of difference.
Visual content is a powerful tool for communication, creativity, and expression.
In this blog post, we're exploring the five best desktop imaging software options that will elevate your visual creations to new heights.
Table of Contents
What is Desktop imaging?
Desktop imaging, also known as system imaging or disk imaging, refers to the process of creating a complete and exact copy of the contents of a computer's hard drive or storage device. This copy, often referred to as an "image," includes the operating system, applications, files, settings, and configurations present on the computer at the time the image is created.
Functions of Desktop Imagine Software
Desktop imaging is commonly used for the following purposes:
Backup and Recovery
Desktop imaging is a comprehensive way to create backups of entire systems. If a computer encounters hardware failure, software corruption, or other issues, the system can be restored to a functional state using the previously created image.
System Deployment
IT administrators and organizations use desktop imaging to deploy a standardized system configuration to multiple computers. This ensures consistency and reduces the time required to set up new computers.
Software Testing and Development
Developers and testers can use desktop images to work with consistent software environments for testing and development purposes.
Disaster Recovery
In the event of a major system failure or data loss, a previously created desktop image can be used to quickly restore the system to a known working state.
Migration and Upgrades
When upgrading to a new operating system or migrating to new hardware, desktop imaging can simplify the process by transferring the entire system configuration to the new environment.
Security
Desktop imaging can assist in quickly recovering from security breaches or malware infections by restoring a clean image.
5 Best Desktop Imaging Software
Here we bring you the 10 best desktop imaging software.
1. AOMEI Image Deploy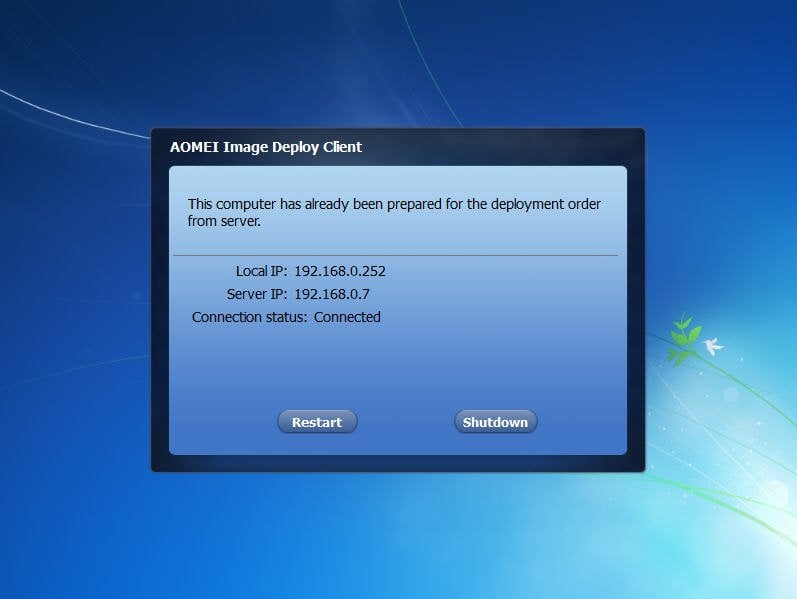 AOMEI provides an effective solution for individuals seeking computer management without mobile devices.
Its free edition enables simultaneous operating system deployment to 20 computers. Although it accommodates diverse Windows versions, deploying images to varied hardware requires the premium edition.
For those in search of straightforward and efficient deployment solutions, AOMEI fits the bill. It lacks additional bells and whistles found in certain alternatives but does come with a 90-day money-back guarantee.
While it suits small businesses well, AOMEI does not furnish enterprise-level choices along with specialized support.
2. Desktop Central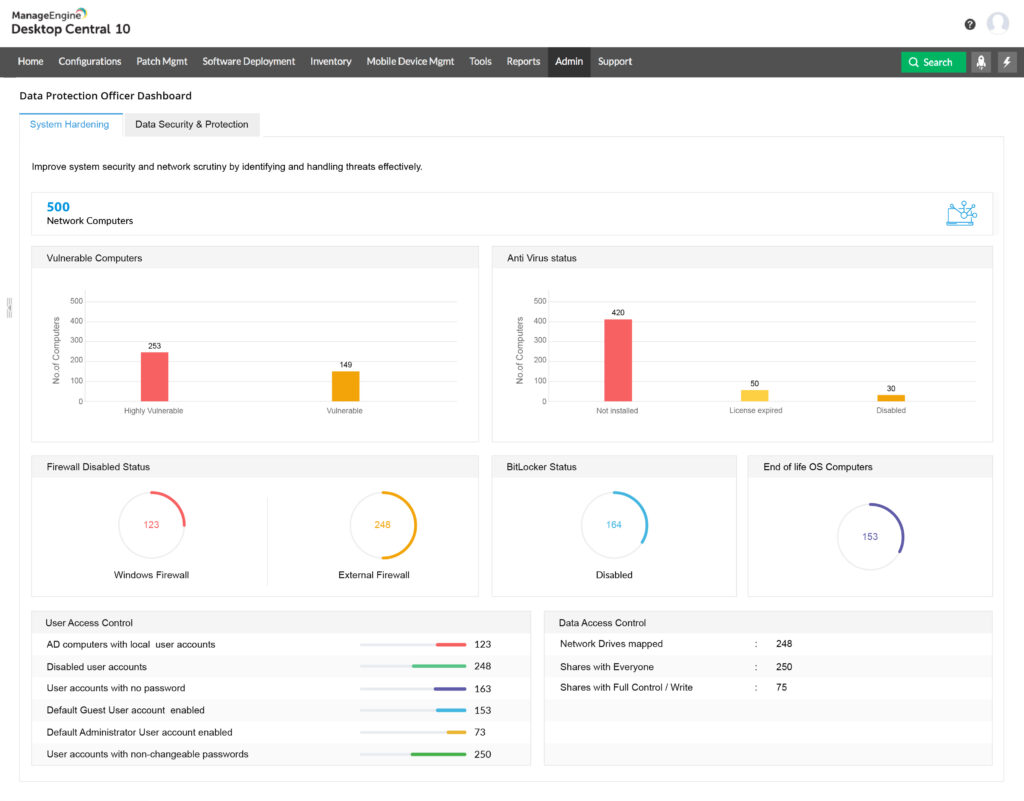 ManageEngine's Desktop Central has gained significant popularity among businesses engaged in remote work. Beyond its operating system deployment capabilities, it offers a comprehensive suite of features including patch management, license management, mobile device management, bandwidth optimization, and more.
Of note, you also have access to additional add-ons such as Endpoint security, which presents an integrated solution for both centralized deployments and security management.
The free edition accommodates up to 25 computers and 25 mobile devices, incorporating all essential features. Even within the free version, the option to choose premium add-ons is available.
Desktop Central extends support to a wide array of leading operating systems, encompassing Windows, Linux, Android, iOS, macOS, tvOS, Chrome OS, and iPadOS.
ManageEngine's Desktop Central presents a variety of flexible options, rendering it a compelling choice for your preferred deployment solution.
3. Snap Deploy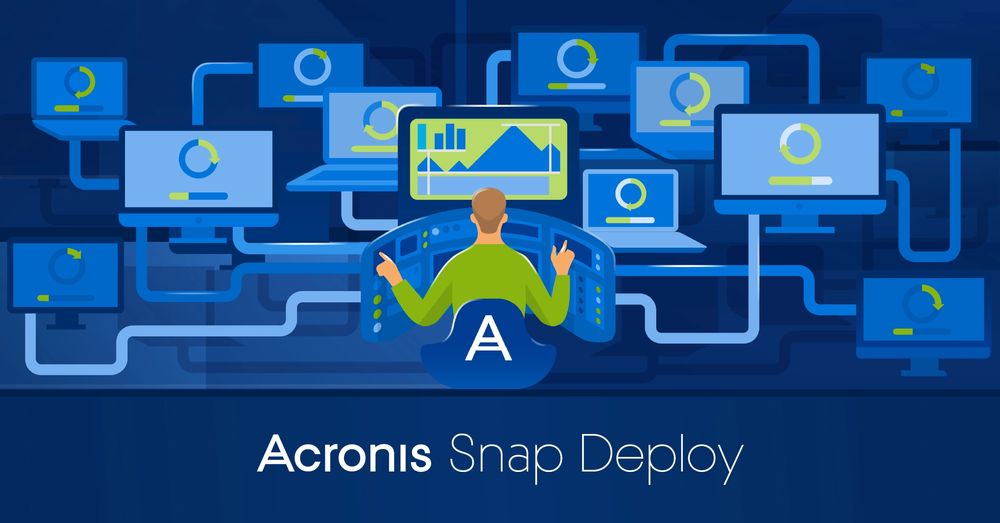 Acronis' Snap Deploy streamlines OS deployments through a highly adaptable pricing structure.
If your intention is to deploy a limited number of systems while maintaining convenient management, Snap Deploy offers licenses per computer and per deployment. This approach allows you to avoid excessive spending on a small number of computers, and it aids in aligning your investment with your specific needs.
Distinct from some alternatives, Snap Deploy doesn't offer a free edition; however, it does provide a 30-day free trial period.
4. KACE
When seeking swift and automated disk imaging software, KACE emerges as a compelling option to explore.
This solution empowers you to automate configurations, drivers, applications, and various other elements, streamlining the intricacies associated with OS deployment.
Centralized management is a key feature, enabling the creation and seamless scheduling of intricate deployments.
Once configurations are established, customization remains possible. Additionally, remote repairs and system recovery can be conducted using Windows/Mac tools, eliminating the necessity for third-party software for Windows or Mac recovery.
5. SmartDeploy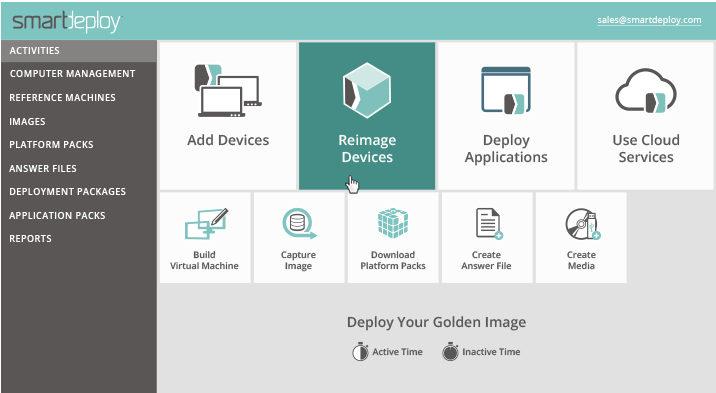 SmartDeploy offers a compelling imaging solution that not only grants insights but also empowers you to oversee multiple facets of deployments.
From remote automation to migrations, SmartDeploy delivers an array of features. Included among these are driver management, Windows updates, application deployments, and PC refresh capabilities.
For a firsthand experience of the platform, you can access their trial version.