Creating a new account in Gmail can be challenging for some people but by following some guides you can easily create a Gmail account. Gmail accounts is necessary for your online transactions and communications.
Gmail is one of the most popular and reliable email services available, offering a range of features and a user-friendly interface. Whether you're a new user or looking to create an additional account, setting up a new Gmail account is a simple process.
In this step-by-step guide, we'll walk you through the process of creating a new Gmail account, ensuring you can start communicating and organizing your emails in no time.
Accessing the Gmail Account Creation Page
To begin creating your new Gmail account, follow these steps:
Open your web browser and navigate to the Gmail website (www.gmail.com).
On the Gmail homepage, locate and click on the "Create account" option.
You will be redirected to the Gmail account creation page.
Providing the Required Information
On the Gmail account creation page, you'll need to provide the necessary information to set up your new account. Fill out the required fields with the following details:
First name: Enter your first name.
Last name: Enter your last name.
Username: Choose a unique username for your Gmail account. This will be your email address (e.g., [email protected]). If your preferred username is unavailable, Gmail will suggest alternative options or you can try variations.
Password: Create a strong and secure password for your account. It should be at least eight characters long and include a mix of letters, numbers, and symbols.
Confirm password: Re-enter the password you created to ensure accuracy and avoid mistakes.
Phone number: Provide a valid phone number associated with your account. This can be used for account recovery and additional security measures.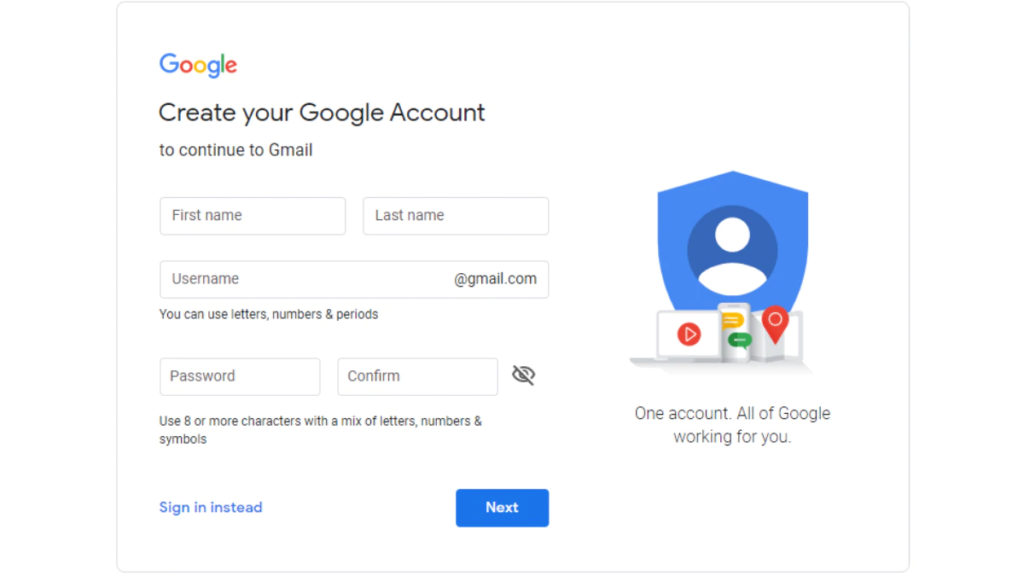 Verifying Your Phone Number
After entering your phone number, you will need to verify it to proceed with the account creation process. Gmail will send you a verification code via SMS or voice call. Enter the code in the provided field to confirm your phone number.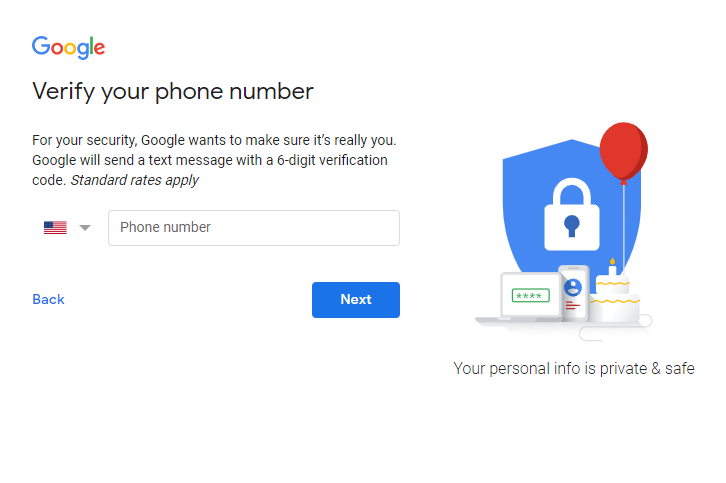 Setting Up Account Recovery Options
To enhance the security of your Gmail account and facilitate account recovery, Google offers various account recovery options. You can choose to provide an alternate email address or set up a recovery phone number. These options will help you regain access to your account if you ever forget your password or get locked out.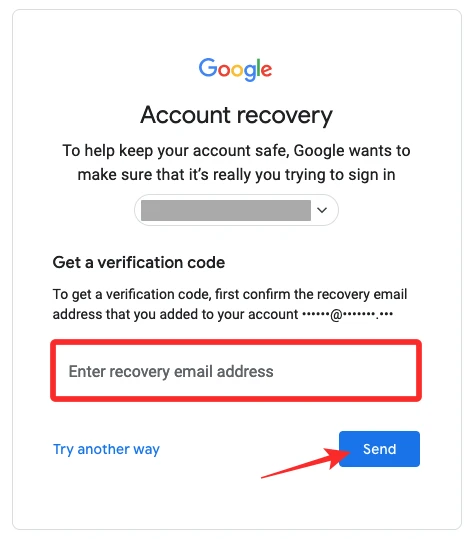 Agreeing to the Terms and Privacy Policy
Before creating your account, it is important to review and accept Google's Terms of Service and Privacy Policy. Take the time to read through these documents to understand your rights and how your information will be used.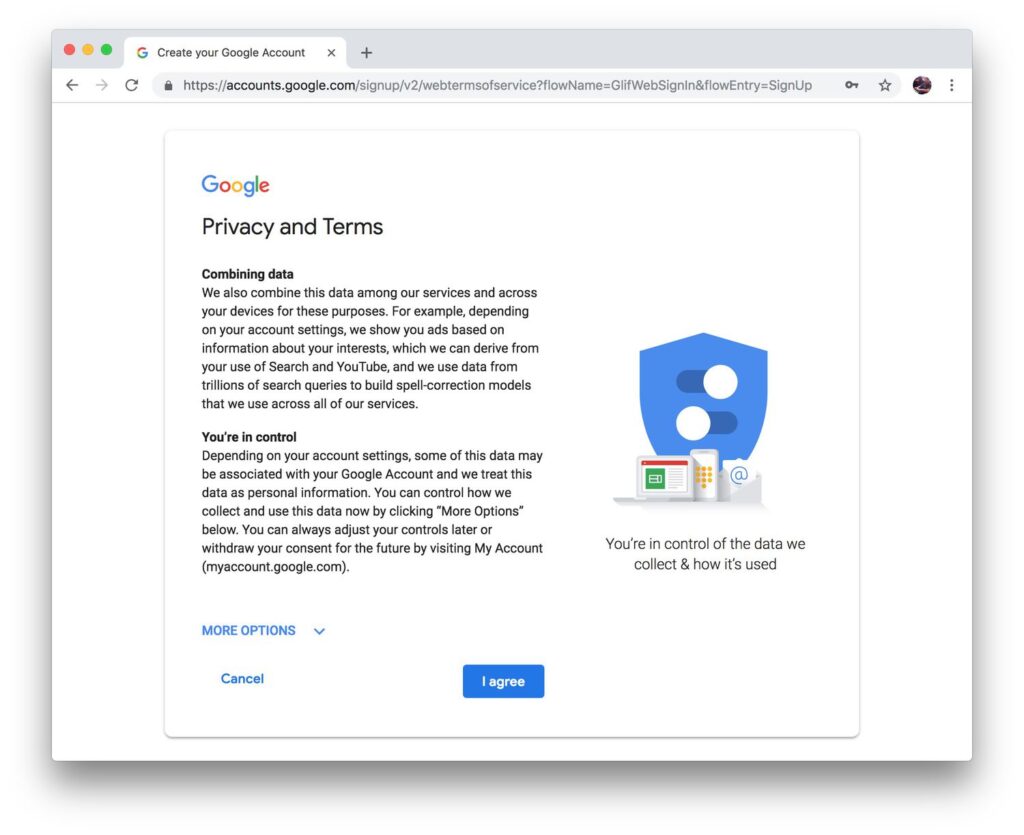 Completing the Account Creation
Once you have provided all the necessary information and agreed to the terms, click on the "Next" or "Continue" button to proceed. You may be prompted to set up additional features, such as adding a profile picture or enabling two-factor authentication. These options are optional and can be set up later if you prefer.
Exploring Your New Gmail Account
Congratulations! You have successfully created your new Gmail account. Take a moment to familiarize yourself with the Gmail interface and explore the various features available. You can now start sending and receiving emails, organize your inbox, and customize your account settings according to your preferences.
Conclusion
Creating a new Gmail account is a straightforward process that allows you to enjoy the benefits of a reliable and feature-rich email service. By following the steps outlined in this guide, you can set up your new Gmail account quickly and efficiently. Embrace the convenience and functionality of Gmail as you communicate, collaborate, and manage your emails effectively.
Frequently Asked Questions (FAQs)
Can I create multiple Gmail accounts?
Yes, you can create multiple Gmail accounts. Gmail allows users to have multiple accounts associated with different email addresses. Simply follow the account creation process outlined in our guide for each new account you want to create.
Is it necessary to provide a phone number during the account creation process?
While providing a phone number is not mandatory, it is recommended for enhanced security and account recovery purposes. A phone number can be used for two-factor authentication and account verification. However, if you prefer not to share your phone number, you can skip this step during the account creation process.
Can I change my Gmail username (email address) after creating the account?
Unfortunately, Gmail does not allow users to change their email address once the account is created. The username you choose during the account creation process will remain associated with your account permanently. If you need a different email address, you will have to create a new Gmail account with a different username.
Are there any age restrictions for creating a Gmail account?
Yes, to create a Gmail account, you need to meet the minimum age requirement set by Google. In most countries, the minimum age is 13 years old. However, the age requirement may vary depending on your country's laws and regulations. It's important to comply with the age restrictions and provide accurate information during the account creation process.
Can I use my Gmail account for purposes other than email?
Absolutely! Your Gmail account is not limited to email communication only. With a Gmail account, you can access various Google services and products, such as Google Drive for cloud storage, Google Calendar for scheduling, Google Docs for document editing, and much more. Your Gmail account serves as a gateway to the Google ecosystem, providing you with a wide range of tools and services to explore and utilize.