Alexia Putellas recently dominated sports headlines when she made history as Barcelona Femeni's all-time top scorer. She scored her 182nd goal in a game against Atletico Madrid this season, cementing her status as one of the best players for Barcelona Femeni and ensuring a win for her team.

Besides her momentous goal, Putellas is notable for other achievements both on and off the soccer field. Read on to find out more about her illustrious career and other aspects that make the soccer star's personal life shine.
Early life and education
Alèxia Putellas Segura was born on February 4, 1994, in Mollet del Vallès, a municipality in the province of Barcelona. She has been an avid supporter of FC Barcelona since a young age and eagerly went to watch soccer matches with her father.
Although she was born into a basketball-playing family, Putellas prioritized playing soccer at school and joined her first club in 2001, when she was seven years old.

By 2013, Putellas began studying Business Administration and Management at the Pompeu Fabra University in Barcelona, citing the unprofessionalism in Spanish women's soccer as the reason for wanting to pursue a degree.
After a period of time, Putellas took a break from her studies to focus on her soccer career, eventually joining Barcelona Femeni.
Career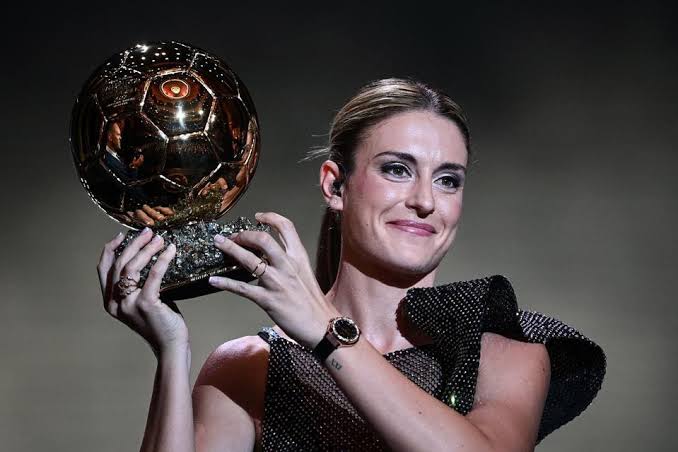 The first club Putellas joined in her youth was the Sabadell girls' team, where she persevered amid the current limitations for female soccer at the time. By 2004, she was already playing soccer religiously and had spent a year in La Masia, which is FC Barcelona's youth team division. She joined Espanyol girls' team by the time she was twelve and spent five years playing under them. During that time, she became recognized as one of Spain's best young players.

In 2012, Putellas rose to stardom when she signed with Barcelona and has since celebrated a steady career as a reliable scorer and excellent player. At age 29, Putellas has won the UEFA Women's Champions League, La Liga F, Copa de la Reina, and the Supercopa de España Femenina. In 2023, she won the Women's World Cup with Spain. On the field, she is best known for her skills as a midfielder and recognized for her vision, passing ability, and technical ability, which makes her shine as one of the best female Spanish soccer players of her time.

Off the field, Putellas has also made a name for herself through brand deals and endorsements. One prominent collaboration is with Oakley, where she is an ambassador who proudly represents their sunglasses and apparel. Oakley is an industry leader that specializes in performance eyewear. Globally, they are recognized for manufacturing shades that are made with the latest technologies like Bio-Matter and unobtanium. In an interview with Highsnobiety, Putellas expressed how important her Oakley ambassadorship is since it gives her a global platform to help her advocate for equality in sports.

Furthermore, she has also been featured in partnerships with Nike. Putellas' most recent venture was the creation of a special edition pair of soccer boots following her 2022 Ballon d'Or Feminin win.
These black and gold boots are based on the Nike Phantom GT 2s, although their colorway is inspired by the awards the soccer player has won through the years. To further mark their exclusivity and Putellas' celebrity, the tongue, insole, and box come with a specialized badge.
Personal life
Putellas is a proud Catalonian and is one of the natives from the region to receive stardom, alongside actress Alexandra Masangkay, who was also born in the Barcelona area. She primarily speaks Catalan, although she is also fluent in Spanish after learning it in school from a young age.

The soccer star does not discuss much of her personal relationships but was known to have previously dated her teammate, Jennifer Hermoso. Earlier in 2023, she was speculated to have a new girlfriend, but there has yet to be any confirmation of the relationship.
Alexia Putellas Net worth
Following her successful career and prominent brand deals, Putellas is estimated to have a net worth of $5 million as of 2023. This is a testament to her success both on and off the field, and the star is expected to grow her wealth further in the coming years.