There are different apps to learn about life on a daily basis while you use your smartphone at your own convenience.
The prevalence of smartphones has significantly expanded over time, leading to an abundance of innovations on both mobile devices and the internet.
Smartphones have empowered users to access a wealth of information and services with ease. By selecting the appropriate resources, you can embark on a journey of exploration. However, the outcome largely hinges on how you utilize your smartphone.
It is not uncommon for individuals to lament that smartphones consume a considerable portion of their time, potentially functioning as a time-consuming distraction. Nevertheless, this perception is contingent on your perspective and how you employ your device.
The efficacy of smartphones largely depends on the selection of applications. Inadequate choices may result in time-wasting, but the right ones can facilitate daily learning and personal growth.
5 Mobile Apps to Learn About Life Daily
Join us on this exciting adventure to discover some amazing apps to learn and also enable daily learning.
1. Trivia Crack
Trivia Crack stands out as the ultimate app, brimming with fascinating facts and trivia. Dedicate just 5 minutes of your daily routine to this app, and you'll uncover intriguing insights from a wide array of fields. Every day, there's something new to discover, whether it's cultural norms or the intricacies of computer science.
This app offers an enjoyable trivia game that you can enjoy solo or challenge your friends. Whether you're a fan of general knowledge and pub quizzes or an aspirant studying for general knowledge exams, this app seamlessly fits into your daily schedule.
You'll encounter six diverse quiz categories to explore, spanning from geography to art, allowing you to indulge in your personal interests. With thousands of questions updated daily, it shares similarities with the classic Trivial Pursuit game, where the goal is to collect characters representing each category.
Mastering the basics sets you on the path to daily knowledge enrichment. You can find Trivia Crack available on both the Google Play Store and the App Store.
2. Blinkist
Books are renowned for their role in knowledge acquisition and personal growth, but tackling an extensive reading list can be a formidable challenge. Enter Blinkist, the savior for those confronted with a mountain of books on their to-do list.
Blinkist excels in providing concise, 15-minute insights for over 4,000 books. Instead of diving into the entire tome, you can opt to listen to or read a succinct summary to grasp the book's fundamental themes. This versatile app boasts a vast array of book categories, encompassing psychology, non-fiction, self-development, and fiction.
Beyond its rich literary content, Blinkist offers original material, including podcasts and alternative perspectives. It tailors book recommendations based on your unique interests, aiding you in deciding whether a book merits your precious time. Blinkist is readily available on both the Google Play Store and the App Store.
3. Headspace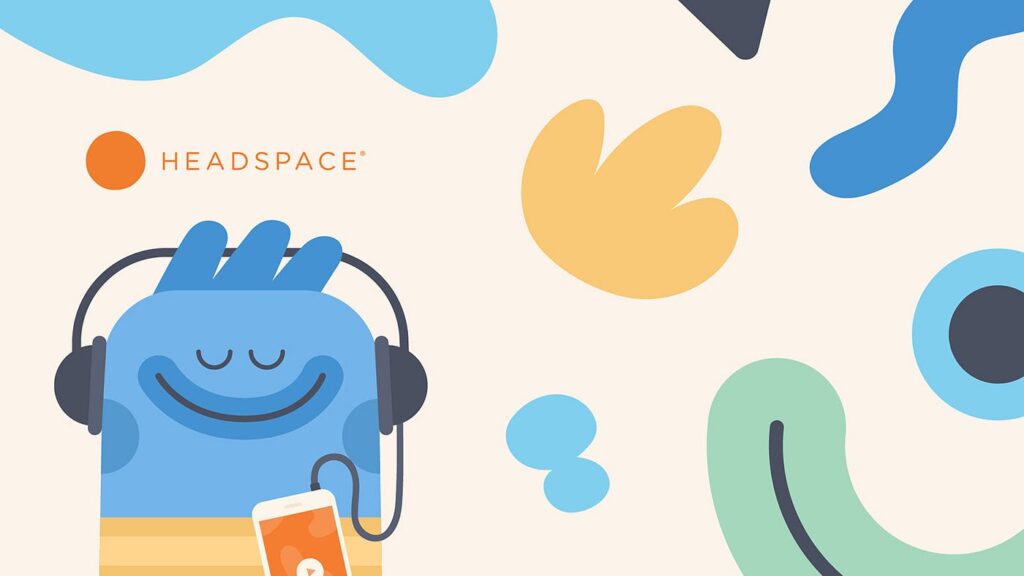 Meditation has garnered significant attention in recent years, and rightfully so, as it plays a pivotal role in enhancing well-being. Scientific research has substantiated its effectiveness in improving focus and concentration and alleviating symptoms of pain, depression, and anxiety. If you're contemplating embarking on your meditation journey, consider kickstarting it with the Headspace Meditation App.
Headspace serves as your convenient meditation companion, offering a wealth of exercises endorsed by experts in the field. Each exercise is accompanied by a soothing voice guiding you to clear your mind and attentively focus on your breathing rhythm.
This app is designed to empower your personal growth journey. Whether you aim to tackle anger issues, effect positive life changes, conquer anxiety, or alleviate loneliness, Headspace offers a wealth of meditation recommendations tailored to your needs.
Headspace is readily available on both the Google Play Store and the App Store. Upon downloading the app, you can commence with a complimentary two-week trial. After this trial period, you have the option to subscribe at $12.99 per month or $69.99 annually to unlock a variety of practices. Alternatively, you can opt for a free course to delve into the foundational principles of meditation.
4. Sketch AR
Sketch AR takes a similar concept but employs a more intelligent and advanced approach, catering specifically to art enthusiasts.
This app offers a wide array of lessons to guide you in drawing virtually anything. If you're a beginner, you can start with fundamental aspects like facial features, arms, and figures. For those at an advanced level, the app allows you to dive straight into creating portraits, anime characters, sketches, and more.
Each lesson is meticulously structured, providing a step-by-step process to assist you throughout your drawing journey, whether you're crafting an entire portrait or adding intricate details.
You have the flexibility to draw directly on your mobile device using your fingers or utilize the augmented reality feature to draw on various surfaces, such as walls, sketching sheets, or paper. The app provides virtual trace marks to help you achieve precise shapes. For an even smoother experience, you can pair Sketch AR with augmented reality glasses.
Sketch AR is available for free on the Google Play Store, Microsoft Store, and App Store. However, to access all the step-by-step lessons and numerous additional features, you can opt for the pro version, priced at $4.99 per month or $29.99 annually.
5. Duolingo
Whether you're keen to master Spanish, French, or any other foreign language, Duolingo has you covered with a vast selection of 37 languages to choose from.
Duolingo's language offerings are truly diverse, spanning from endangered languages like Hawaiian and Navajo to fictional ones like High Valyrian from Game of Thrones and Klingon from Star Trek. All of these languages are conveniently accessible through a single app.
What sets Duolingo apart is its engaging, game-like approach to language learning. Incorrect quiz answers result in the loss of "hearts," which users can replenish using virtual coins. Vocabulary is taught through image-based memory aids, while grammar concepts are reinforced by having users complete sentences in the target language.
Duolingo is available on the App Store, Microsoft Store, and Google Play Store, making it accessible across various platforms. The app's basic features are free of charge, but for an ad-free experience and offline learning, you can subscribe to Duolingo Plus for $9.99 per month.