In this KashKash loan app review, you will find all the information you need to know before you start using the loan application platform.
There are lots of loan apps in Nigeria where you can get an easy loan within a few minutes.
However, it is not advisable to start using some of the apps without reading reviews to find out if it's legit or a scam.
What is KashKash Loan App?
KashKash is a Nigerian loan app for applying and collecting affordable and flexible loans without collateral or walking into a bank.
You can apply and collect loans in 5 minutes using the KashKash mobile application.
Types of KashKash Loan
KashKash loan is divided into two categories which are:
Kashkash Interest Rates
KashKash offers flexibility to individuals who are in need.
Annual interest rates starting from 36.5% to 300%, which is calculated daily.
READ MORE: Crowdyvest Review 2021: Is It A Safe & Secure Way To Invest?
The loan platform is affordable and you don't have to worry about the charges and interest rate.
KashKash Loan Requirements
Like other loan apps and financial services, there are certain requirements before you can be eligible to use the app.
Below are what you need to have before you can get a loan from KashKash:
Be a citizen of Nigeria.
Minimum of 22 years and maximum of 55 years old.
Good credit record.
KashKash Loan App Review: Legit or Scam?
This is an important part of this KashKash loan app review because you need to be sure that you are not dealing with a scam platform.
KashKash loan is legit. I have seen someone who successfully applied and received a loan within a few minutes.
However, you should know that investing in any online platform is solely your own risk, that is why it is advisable to always do diligent research before signing up with any financial service.
With the high rise of fraudulent activities on the internet, one can easily get scammed, which is a good reason to research.
How to apply for KashKash loan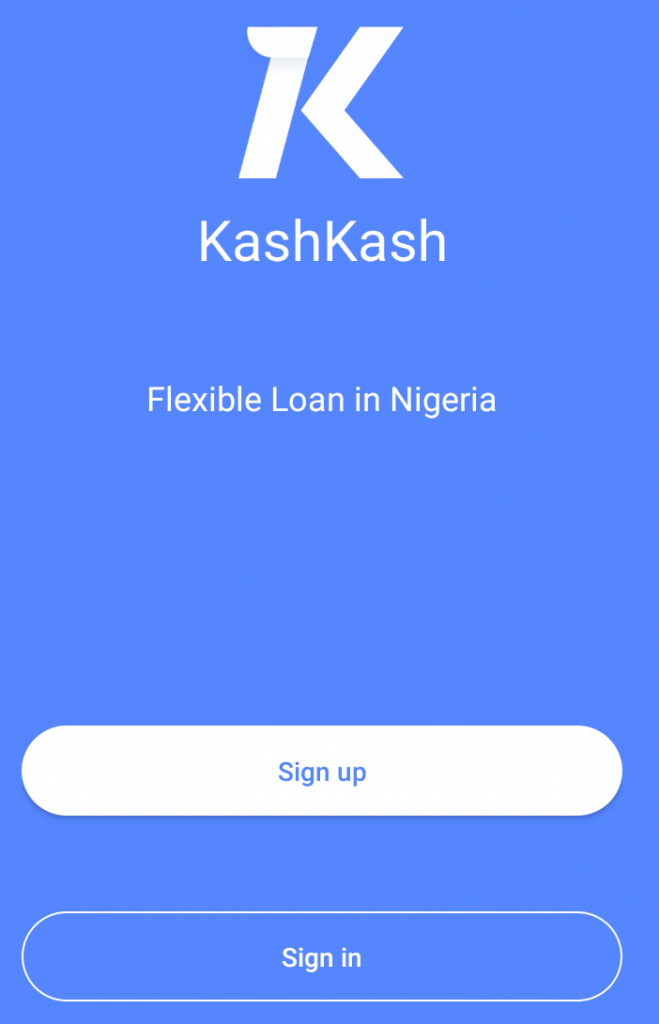 To apply for a loan, there are simple steps to take and get started.
You need to have the KashKash loan app on your smartphone before you can get a loan.
Go to Google Playstore, search for "KashKash", download and install the app.
After you successfully installed the KashKash app, the next is to sign up on the platform.
Register using your email, username, password, bank details, phone number, and bank details.
Once you have registered, you can now log in to your KashKash account and start your loan application.
You will be required to provide relevant information which will be used to process your loan.
Choose your preferred amount, and once it is approved, BOOM you will receive the money directly to your account.
You can collect up to N50,000 loans with KashKash loan app at your convenience.
READ MORE: Rise Vest Review 2021: Is it a Legit or Scam Investment?
Conclusion
After reading KashKash loan app review, I believe you have found out all the necessary information needed before you start using the platform.
It is not always advisable to use a platform you don't have much information about to avoid being scammed.
In the case of KashKash, I haven't used it before, but someone who used it before testified and I witnessed that he was able to receive his loan successfully.