In this Crowdyvest review, you will find out everything you need to know about Crowdyest before investing your money.
Before investing in any online platform, you are required to do diligence research to know if the platform is legit or a scam.
Severally people lost their hard-earned money online all in the name of investing in one investment platform or the other.
This Crowdyvest review will give you all you should know before investing in the platform to stay safe.
What Is Crowdyvest?
Crowdyvest is an online investment and saving platform with an avenue to manage and grow your finance.
It's a platform that gives its members access to different sponsorship opportunities.
The platform is focused on agriculture, transportation, and the real estate sector.
Who Owns Crowdyvest?
Onyeka Akumah is the co-founder of Crowdyest, he resigned as the CEO on March 2, 2021, and appointed Tope Omotolani as his replacement.
Crowdyvest Review: Scam or Legit?
Crowdyvest is a legit investment platform where you can put your money and get good ROI.
Before investing your money in any online platform, it is a due course to know if it's worth your money or not.
In the case of Crowdyvest, it provides insurance cover with impact partners which helps to cover all the activities.
Crowdyvest investment platform is built with encrypted data security which adheres to the latest standard of financial security.
On the platform, a payment processor PCIDSSS complaint is being used to process all payments, making your transactions safe and secure.
Crowdyvest makes sure your investment is risk-free by putting all measures in place to make sure your money is safe.
No need to worry when you invest with Crowdyvest because of the insurance guiding it.
Meanwhile, you should know that investing in funds directly is not accepted.
How Crowdyvest investment Works
Crowdyvest provides an opportunity for you to save and invest your money in agriculture, real estate, and the transportation sector.
Investing in Crowdyvest is less expensive, you can start saving with only N100. In this Crowdyvest review, you will learn how to start investing.
The minimum amount for Crowdyvest sponsorship is N20,000.
Crowdyvest Savings
Crowdyvest Savings plan is setting aside some money towards a particular project or in the case of an emergency.
There are reasons to save money which can be business capital, vacation, rent, anything you could ever think of.
While you save your money with Crowdyvest, you will be earning interest.
Types Of Crowdyvest Savings
There are three types of savings on Crowdyest which are:
Vault
This saving plan allows you to lock your funds for certain months and your interest will be paid upfront.
You will earn 15% interest per annum for your savings.
Pace
Pace saving plan makes it easy to set and meet the target with recurring deduction of your locked plan starting from 3 months.
Flex
Flex saving plan gives you the option to save and withdraw your money anytime you want.
All you have to do is to watch your money grow with a 12% interest rate per annum.
Your savings will be credited to your wallet once it is matured.
Crowdyvest Sponsorship
The sponsorship plan gives the flexibility to make your money work for you by sponsoring impact-driven projects in different sectors.
Types of Crowdyvest Sponsorship
There are two types of Crowdyvest sponsorship which are:
Pooled Sponsorship
Project Sponsorship
Pooled Sponsorship
Pooled sponsorship allows unlimited fund sponsorship across different sectors.
You can sponsor with N20,000 and earn a 20% Return On Investment (ROI), depending on your cycle.
Project Sponsorship
This type of sponsorship features specific projects from different partners in different sectors.
Depending on the market options and duration, you can earn 40% ROI in the project sponsorship.
How To Create Crowdyvest Account
To start saving and investing in Crowdyvest is easy and not stressful.
Navigate to Crowdyest website and click on "Join now It's Free".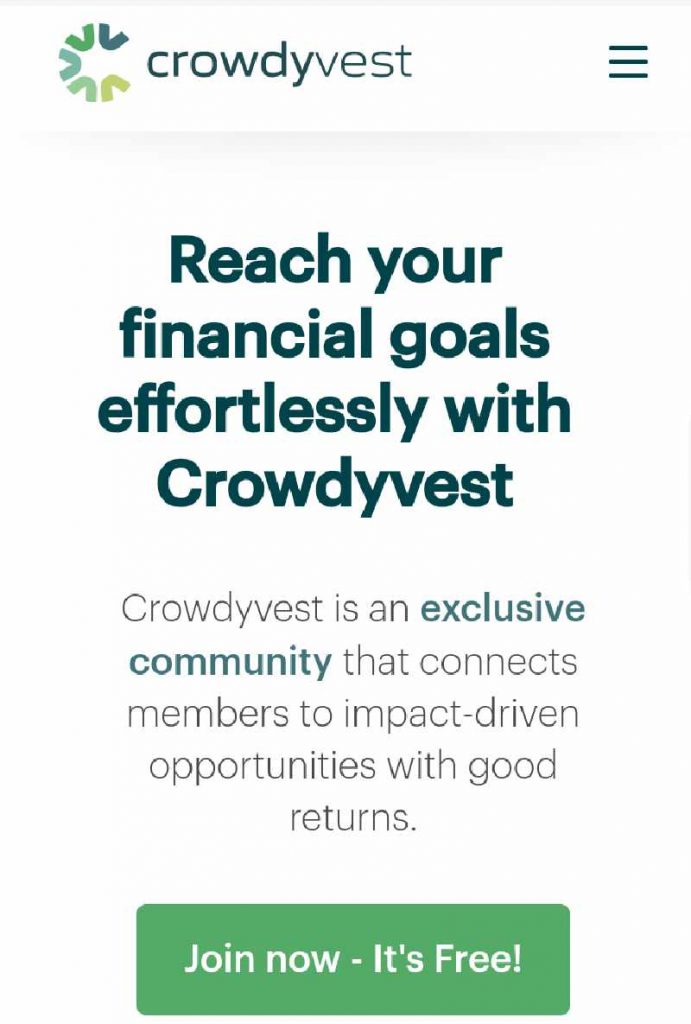 2. The next page will open and you click on "Create A Free Account"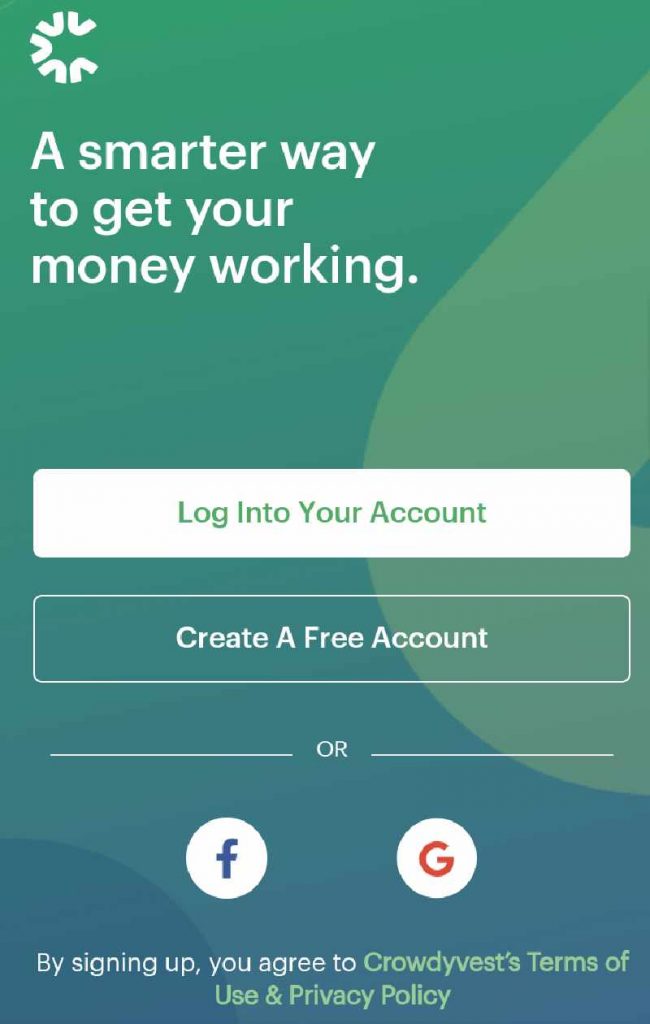 3. Fill in your details and choose your desired password.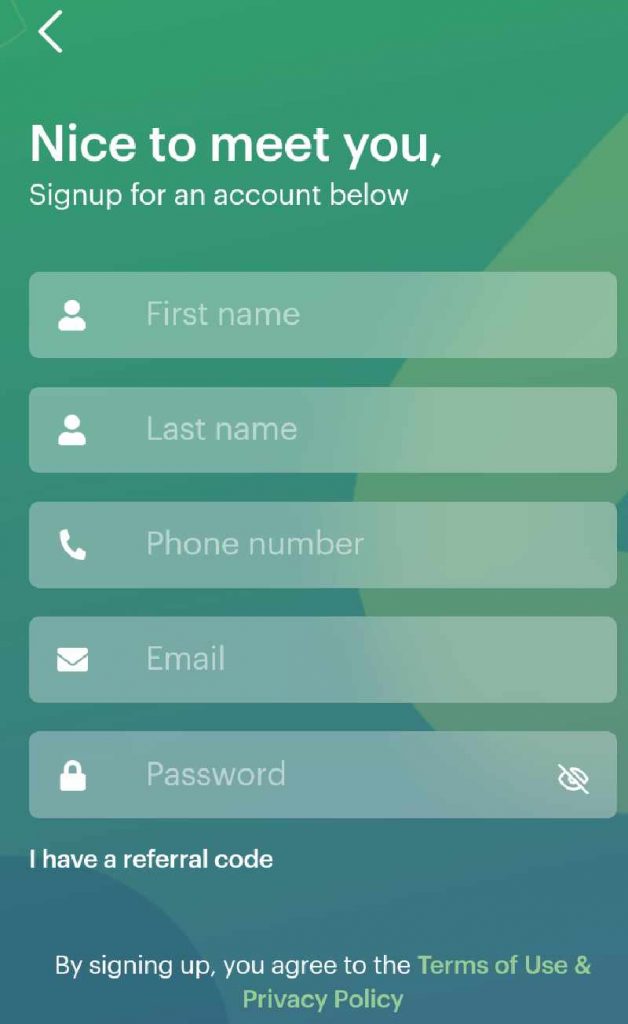 4. Check your email inbox for the six-digit code sent to you. Type the code in the spaces provided.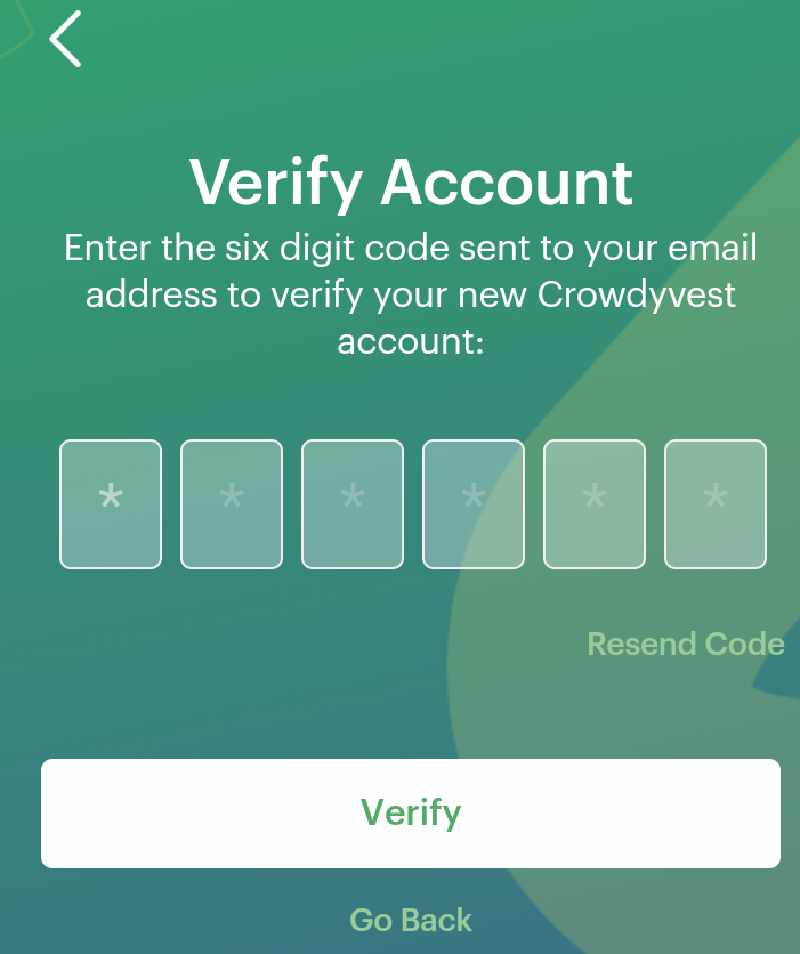 Congratulations, you have successfully created your Crowdyest account.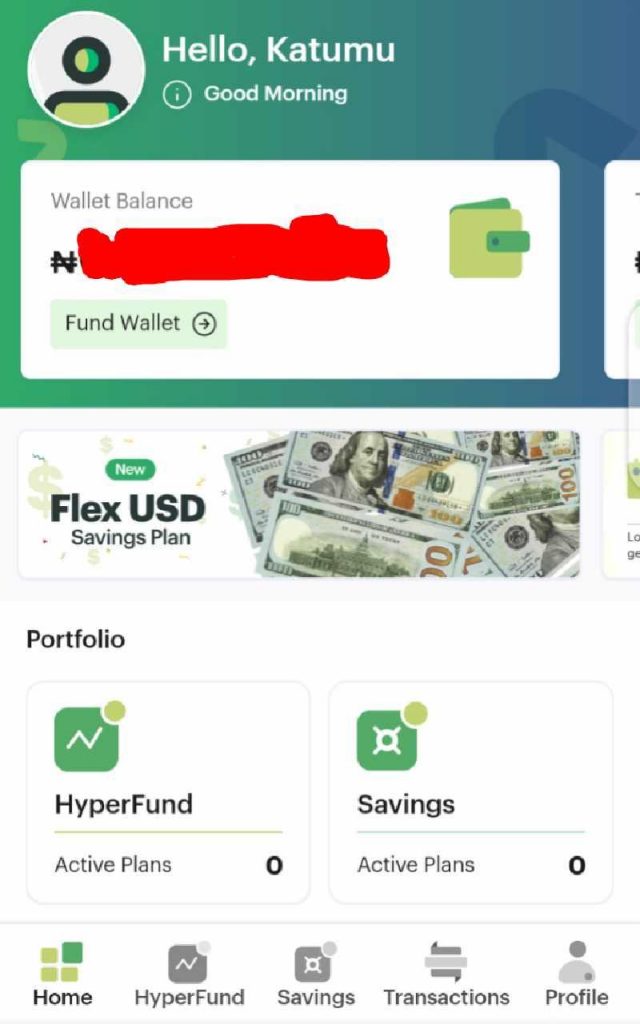 How To Save And Invest On Crowdyvest
After creating your account, the next step is to save and invest.
To start saving, follow the steps below:
Go to your Crowdyvest dashboard.
Go to the savings tab.
Choose your savings plan.
Put the amount to save.
Put money through a card or wallet.
To start investing in Crowdyvest, follow the steps below:
Download Crowdyvest app from playstore for Android devices, for iPhone download from the iOS store.
Log in using your Crowdyvest login details.
On your dashboard, visit the sponsorship tab.
Choose your desired plan, either pooled or project.
Choose the amount and duration of your sponsorship, between 4-24 months.
Proceed to checkout using the payment method that favors you.
Immediately your transaction is successful, you will be notified and your account updated.
You can monitor the activities and maturity of your investment.
Your capital and ROI will be credited to your wallet after maturity.
Benefits of Using Crowdyvest
This is an important part of this Crowdyest review because you will find out why you should Crowdyvest for your saving and investment.
Security
Crowdyvest owners put all security measures in place to make sure your investment is safe and secured.
They use high-grade security to protect users' accounts which means your card details are safe.
The system uses two-factor authentication to enable all the features in your account.
Customer Support
If there is anything you should consider first when investing in an online platform, then it should be customer support.
Nobody wants to invest his money in a platform that doesn't reply to messages or take calls from customers.
Crowdyvest customer support is reliable which makes reducing the risk of investment.
READ MORE: Bluehost Affiliate Program Review: Make $1.5k Monthly
You can always contact Crowdyvest customer support through the contact details below:
Phone number: +234 9099999830
Email: [email protected]
Live chat
Free Withdrawal Dates
Withdrawals on the last day of February, April, June, August, October, and December are without charges.
While withdrawals on other days attract 2% charges.
The minimum amount to withdraw is N1,000.
Conclusion
If you read this Crowdyvest review up to this point, then you have successfully discovered a legit saving and investment platform where you can trust to put your money.
It's always heartbreaking to invest in a platform without getting a good ROI, sometimes you end up losing your money.
My advice is, before investing, due diligence research, read reviews like this one to be sure it's legit before investing.
Crowdyvest is a trusted saving and investment platform that you can trust with your money.