In this blog post, we will explore some of the best Facebook apps for Android that can enhance your social experience, increase productivity, and offer exciting new features.
Facebook has become an integral part of our lives, allowing us to connect with friends, share updates, and explore a vast digital world. With the popularity of Android devices, accessing Facebook on the go has become even more convenient and enjoyable.
Facebook, the unrivaled king of social media platforms, dominates the online landscape. With over half of its user base accessing it through mobile devices, it's no surprise that Facebook-related apps have gained immense popularity.
These apps cater to a variety of purposes, each offering unique functionalities. Some are dedicated to enhancing messaging capabilities and connecting with friends, while others serve as alternatives to the official Facebook app. There are also apps designed specifically for managing Facebook ads, simplifying video downloads, and much more.
5 Facebook Apps for Android
Below are top Facebook apps for Android users:
1. Facebook Messenger
When it comes to Facebook apps, one standout that deserves special attention is Facebook Messenger. This remarkable standalone messaging app revolutionizes the way you connect with your Facebook friends.
It offers a plethora of features, allowing you to engage in real-time conversations, exchange multimedia messages, make crystal-clear voice and video calls, and even create lively group conversations with multiple participants.
The app goes the extra mile to prioritize your privacy and security with its end-to-end encryption, ensuring that your messages remain confidential and protected. Moreover, Facebook Messenger boasts a user-friendly interface that simplifies navigation and enhances the overall messaging experience.
It has become the preferred choice for Android users seeking a dedicated and feature-rich messaging platform within the Facebook ecosystem. Whether you want to catch up with friends, share exciting moments, or plan events, Facebook Messenger empowers you to stay connected and express yourself seamlessly.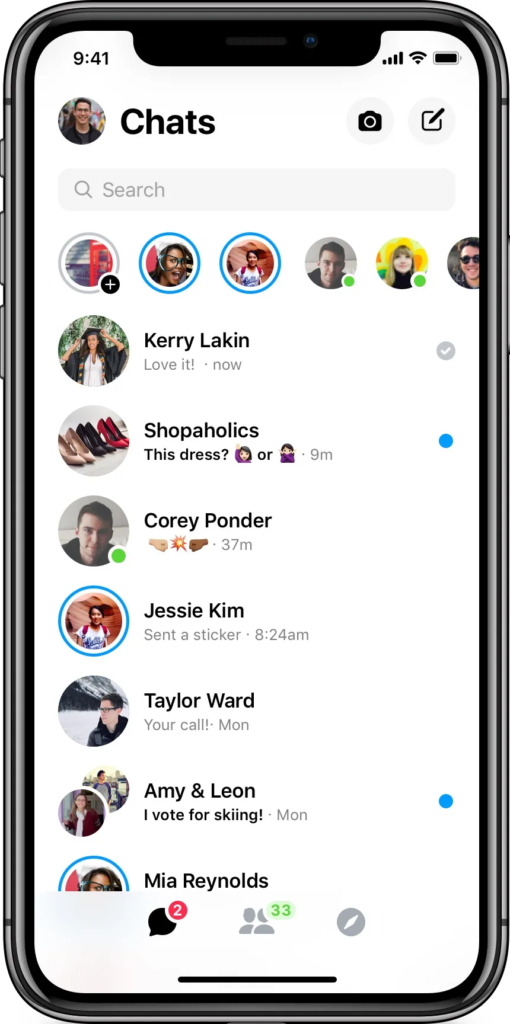 2. Facebook Lite
If you're looking for an efficient way to conserve data and experience a blazing-fast Facebook journey, Facebook Lite is the ideal solution for you. Designed specifically for users who prioritize data savings and a streamlined experience, this lightweight rendition of the Facebook app is a game-changer.
By consuming significantly less storage space and utilizing minimal data, Facebook Lite allows you to indulge in your favorite Facebook activities without worrying about excessive resource consumption. Even on slower internet connections, this nimble app loads content swiftly, ensuring that you stay connected without frustrating lags or delays.
Despite its lightweight nature, Facebook Lite doesn't compromise on essential Facebook features. You can still explore your news feed, seamlessly share captivating photos, and stay up-to-date with timely notifications. The app optimizes its performance to deliver a smooth user experience, even on Android devices with limited resources.
Whether you're using an entry-level smartphone or facing connectivity challenges, Facebook Lite empowers you to enjoy the core functionalities of Facebook without sacrificing performance or incurring excessive data usage.
With Facebook Lite, you can embrace a data-efficient and expedient Facebook experience, enabling you to stay connected, engaged, and informed while conserving precious resources.
It's the perfect companion for Android users seeking a lightweight yet comprehensive Facebook solution that caters to their specific needs and enhances their overall browsing experience.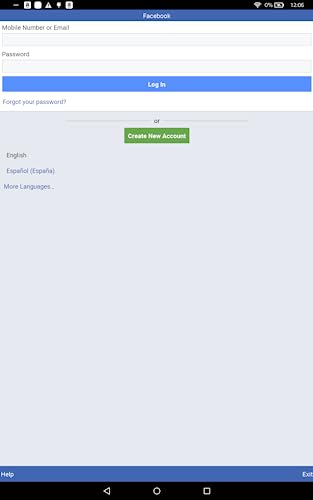 3. Friendly Social Browser
If you're inclined towards a highly tailored and personalized Facebook encounter, the Friendly Social Browser should definitely be on your radar. This remarkable app functions as a seamless wrapper for the Facebook mobile website, presenting you with a clean and ad-free interface that prioritizes your browsing satisfaction.
With Friendly, you have the power to customize your news feed according to your preferences, ensuring that you see the content that matters most to you.
But that's not all! Friendly goes above and beyond by empowering you to take control of your Facebook experience. With its robust content filtering capabilities, you can effortlessly block unwanted content, ensuring that your feed remains free from distractions and irrelevant posts.
Additionally, Friendly understands the need for managing multiple Facebook accounts, and it simplifies the process by allowing you to seamlessly switch between different accounts without any hassle.
But wait, there's more! Friendly Social Browser isn't limited to just Facebook. It goes the extra mile by offering support for multiple social media platforms within the same app.
This means you can conveniently access and manage various social networks all from one central hub. Whether you want to stay connected with friends on Facebook, explore the world of Twitter, or engage with other platforms, Friendly has got you covered.
With Friendly Social Browser, you're in command of your Facebook experience. It offers a refined, ad-free interface, extensive customization options, content filtering capabilities, and the convenience of managing multiple accounts and social media platforms. Elevate your Facebook journey with Friendly and enjoy a truly personalized and streamlined browsing adventure.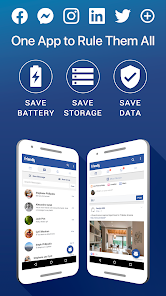 4. Swipe for Facebook
If you're seeking an alternative app that promises to revolutionize your Facebook experience on Android, Swipe for Facebook is a top contender. This highly acclaimed app is dedicated to providing users with an enhanced and optimized Facebook journey. With its sleek and intuitive interface, Swipe offers a refreshing take on how you interact with the social media platform.
One of the standout features of Swipe is its emphasis on customization. The app allows you to personalize your Facebook experience by choosing from a wide range of customizable themes. Whether you prefer a minimalist aesthetic or a vibrant look, Swipe has the perfect theme to match your style.
In addition to its visual appeal, Swipe offers a plethora of convenient features to streamline your Facebook usage. With intuitive gesture controls, you can navigate through your news feed and interact with posts effortlessly. The app also includes a night mode feature, ensuring comfortable browsing in low-light conditions and reducing eye strain.
Furthermore, Swipe integrates seamlessly with Facebook's notification system, keeping you up to date with real-time alerts and updates. This means you can stay connected with friends, respond to messages, and engage with Facebook's various features without missing a beat.
With Swipe for Facebook, you can elevate your browsing experience to new heights. Its clean interface, customizable themes, gesture controls, night mode, and Facebook notifications integration combine to offer a truly seamless and enjoyable Facebook experience on your Android device. Discover the convenience and beauty of Swipe as you effortlessly browse your news feed, connect with friends, and unlock the full potential of Facebook's features.
5. Metal for Facebook & Twitter
Metal for Facebook & Twitter is a remarkably versatile application that seamlessly merges the expansive features of both Facebook and Twitter, integrating them into a singular, comprehensive platform.
This innovative app presents users with a myriad of capabilities, ensuring a streamlined and efficient experience that consolidates their social media interactions. By combining the key functionalities of Facebook and Twitter, Metal offers a unified space that caters to your diverse needs, eliminating the necessity to toggle between separate applications.
Engineered to optimize user convenience, Metal prides itself on its lightweight design, enabling swift and fluid navigation through your Facebook news feed. Whether you wish to peruse the latest updates from friends and family, or effortlessly contribute your own thoughts and musings, Metal empowers you to effortlessly immerse yourself in the vibrant tapestry of social media interactions.
Moreover, the app facilitates seamless access to Facebook groups, allowing you to engage in meaningful discussions and collaborations within specialized communities.
One of Metal's standout features lies in its remarkable customization options, affording users the ability to tailor the app's appearance to suit their personal preferences.
Through intuitive settings and an array of themes, you can infuse your social media experience with a touch of individuality, making it a reflection of your unique style and aesthetic.
With Metal as your trusted companion, you no longer need to juggle between separate applications to remain connected to your social networks.
Embracing this multi-faceted tool ensures that you can effortlessly manage your Facebook and Twitter engagements from a single, convenient hub, enhancing your efficiency and enabling you to make the most of your online interactions.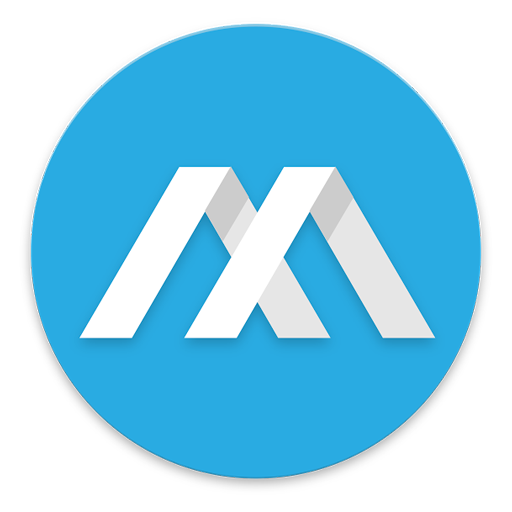 Conclusion
With these best Facebook apps for Android, you can take your Facebook experience to the next level. Whether you're looking for a dedicated messaging app, a lightweight version of Facebook, a personalized browsing experience, or a unified platform for multiple social networks, there is an app that suits your needs.
Explore these apps, find the one that resonates with you, and unlock the full potential of Facebook on your Android device. Happy browsing and socializing!
Facebook Apps Frequently Asked Questions (FAQs)
1. Are Facebook apps for Android safe to use?
Yes, Facebook apps for Android are generally safe to use. However, it's essential to download apps from trusted sources such as the Google Play Store. Be cautious of unofficial app sources, as they may pose security risks. Additionally, review the permissions requested by the app before installation to ensure they align with the app's functionality.
2. Can I use multiple Facebook apps simultaneously on my Android device?
Yes, you can use multiple Facebook apps simultaneously on your Android device. Some apps, like Friendly Social Browser or Metal for Facebook & Twitter, allow you to access multiple social media platforms within a single app. This enables you to manage different Facebook accounts or combine your Facebook and Twitter experiences in one place.
3. How do I customize my Facebook experience with alternative apps?
Alternative Facebook apps for Android, such as Swipe or Metal, offer customization options to tailor your Facebook experience. You can typically adjust themes, color schemes, and even enable features like night mode. Explore the app's settings to find customization options that suit your preferences and make your Facebook experience more personalized.
4. Can I use Facebook Messenger without the main Facebook app on Android?
Yes, you can use Facebook Messenger without having the main Facebook app installed on your Android device. Facebook Messenger is available as a standalone app, allowing you to use its messaging and calling features independently. Simply download the Facebook Messenger app from the Google Play Store, log in with your Facebook account, and start connecting with friends.
5. Are there any lightweight alternatives for Facebook on Android?
Yes, there are lightweight alternatives for Facebook on Android. Apps like Facebook Lite and Friendly Social Browser offer optimized versions of Facebook that consume less storage space, use less data, and load quickly, even on slower internet connections. These apps provide essential Facebook features while maintaining a lightweight footprint on your Android device.