With the new OPay debit card, you can seamlessly make transactions on the internet and also use the card at the ATM.
OPay had earlier revealed plans to launch its debit card in 2021 to aid and speed up transactions on the OPay platform.
The OPay cards will be directly linked to the wallets and will be available for use at the ATMs, online transactions, e-commerce sites and POS terminals.
Based on the company's promise, they have finally launched the OPay debit card and is available on request if you have the OPay wallet.
What is OPay?
OPay is an online transaction platform for sending and receiving money easily and faster with little or no charges.
OPay is owned by the Opera software program, owners of the Opera mini browser.
The web based financial platform is currently available in Nigeria, Kenya and South Africa.
READ MORE: Swiftfundz Review 2022: Is it another Scam in Town?
What is an OPay Debit Card?
The OPay card is a physical debit card for making transactions such as payment of goods and services; use at the ATM and POS terminals.
The OPay debit card was launched in July 2021 with the aim of giving its users an easy way to make transactions both online and offline and save extra with the OPay debit card.
With the debit card you can withdraw money at the ATM or POS and earn cashbacks on your withdrawal including free transfers.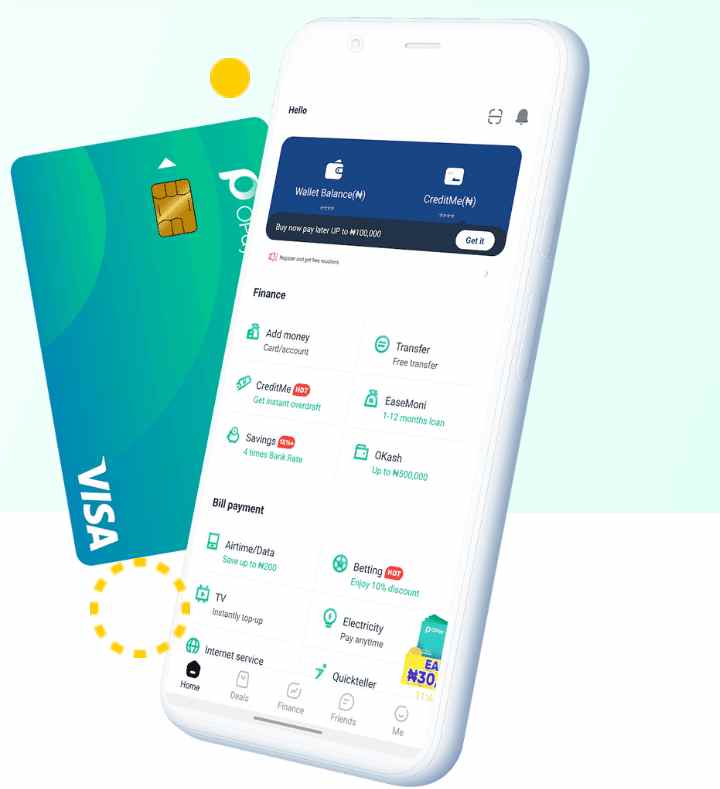 Features of OPay Debit Card
Withdraw money at the ATM or POS terminals.
Money accessible in Naira denomination.
Use on e-commerce sites.
Payment on online portal.
Cardholder inquiry service
Lost/stolen reporting
Benefits of OPay Debit Card
No card maintenance fee.
Acceptable everywhere in Nigeria.
Cashback yearly.
Greater than 15% Owealth curiosity.
How to apply for OPay Debit Card
Log in to your OPay App.
Click on "Me".
Click on "Request for OPay Debit card".
Enter your referral code (optional).
Select your mode of Identity verification (National ID, Intl. Passport, Driver Licence)
Choose your Pick up Location, or select Express if you want the card delivered to your doorstep for an additional fee of N300.
Fill in the required details and make payment of N700 for ATM Card Fee.
Wait for your card to arrive at your preferred location.
READ MORE: How to get UBA Africard for Free (2022)
OPay debit card activation
After receiving your OPay debit card, the next step is to verify it and start making transactions.
Below are steps on how to verify OPay debit card:
Login to your OPay app.
Click on "Me".
Click on "OPay Debit Card".
Enter the card number and click activate.
An OTP will be sent to your phone, enter and submit.
In a situation where you are not able to verify your OPay card on your own, you can call customer care for assistance.
How to activate OPay debit card at Zenith bank
If you have successfully activated your OPay card, then proceed to any Zenith Bank ATM to withdraw for free.
Don't hesitate to call OPay immediately if you lost your card.
How to track my OPay debit card
If you misplaced your OPay card, the best option is to contact the company so they can block the card to avoid fraudulent activity.
Conclusion
OPay is one of the trusted online payment services in Nigeria that is reliable and secure.
With the introduction of debit cards, it's a good sign that OPay is in serious business.
OPay debit card is a fast, easy, secure and affordable way of making transactions both online and offline.
Thanks for reading, please share and don't forget to drop your comments.
Frequently Asked Questions (FAQ).
Is OPay debit card free?
It has a fee of N700 with N300 for delivery fee.
What is the OPay debit card limit?
OPay card has the same limit as your bank ATM cards.
Is OPay debit card Downloadable?
The card is a physical debit card that will be sent to your location, not downloadable.