In this post I will teach you how to get UBA Africard for your online transaction, either you are a blogger, affiliate marketer etc.
As an online marketer you need a secure card for your online transactions and UBA Africard is a great choice to make that is the reason I decided to teach you how to get UBA Africard.
Some debit cards don't work perfectly for online payment while some cards are not even accepted in international payment.
UBA Africard makes it easier and secure for you to make online payment but locally and internationally.
If you into affiliate marketing, blogging and other online business, this card will make it easier for you to make payments online.
If you want to start blogging you can read this guide on how to start a successful blog.
What is UBA Africard?
UBA Africard is a UBA Prepaid Card which you can load funds to use in shops, restaurants and for payments just like a debit card.
UBA Africard is issued by a company known as Global Technology Partners (GTP Limited).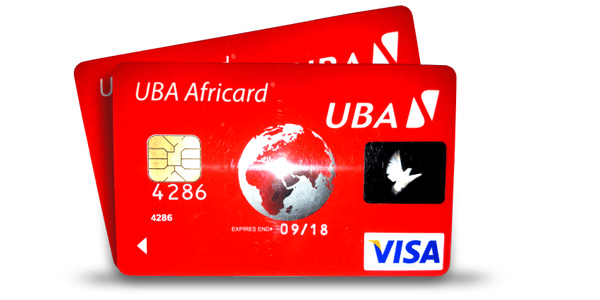 Global Technology Partners (GTP) was founded in 2003. They specialize in creating innovative processing and payment solutions for the prepaid industry.
Global Technology Partners (GTP) currently operates in more than 30 countries with 20 different currencies with their agents in every UBA Bank in Nigeria
The GTP Limited has affiliated with United Bank for Africa (UBA) to enable Nigerians get this card no matter your location within Nigeria, as long as there is a UBA Bank in your area, you can get this card.
ALSO READ: How to start a successful blog and earn up to $1000 monthly
The card allows you to add required amounts per time. However, that's pretty much where the similarities end. Remember, If you haven't loaded money on it, you can't use it.
Features of UBA Africard
No need to have bank account
Alternative to cash
The Prepaid card is safe for transactions across channels (ATM, POS, Web)
Funds can be retrieved incase of theft or lost of the card
Access for fund 24/7 anywhere in the world (Worldwide Acceptance)
Can be used on various channels for local and international transactions (POS, WEB & ATM)
Benefits of UBA Africard
Valid for 3 years from month of issue
It requires a Personal Identification Number (PIN) for all ATM and POS transaction
Transfer money from your Prepaid card to another UBA prepaid card easily
Real time banking transactions
Note: If your UBA prepaid card gets lost or stolen, you are protected against fraudulent purchase transactions from the moment you report the loss to UBA (Call CFC on +234 1 280 8822)
Types of UBA Africard
There are basically two (2) types of UBA Africard, which are;
Personalized Africard
Non-Personalized Africard
Personalized UBA Africard
Personalized UBA Africard is the one that has your name printed on the surface of the card. This particular card takes up to 4 working days from the day you apply to get it.
Some people prefer the personalized card because the card owner name is written on it.
Non-Personalized UBA Africard
The Non – personalized UBA Africard is the card one does not have your name printed on the surface of the card however it is registered in your name.
The good thing about the Non-personalized card is you get your card instantly on the day of application.
UBA Africard Requirements
The process of getting this card is not hard but there are some requirements before you will be eligible to get the card.
Below are the requirements for getting your Africard;
An identity card (National identity card, driver's license, voter's card, and International passport)
A utility bill (Nepa Bill)
2 passport photographs
Cash of N2,000
How to get UBA Africard
This is obviously the most important part of this guide. After reading this to the end, you will learn how to get UBA Africard successfully without any hassle.
You don't need to have a bank account with UBA before you can get the card although the bank may try to convince you to bank with them which is normal, every business needs customers.
Get your UBA Africard with the easy steps below:
Walk into any UBA branch, go to the customer service desk and request the card.
Walk up to the bank customers' service.
You will be given an enrollment form to fill, it is a simple process, anything you do not understand on the enrollment form kindly seeks the attention of the customer service.
Choose either personalized or non-personalized cards. The non-personalized card will be ready in 30 – 45 minutes while the personalized card takes 4-working days to be ready.
5. Collect your card and leave.
ALSO READ: Bluehost Affiliate Program: Join free and make up to $1500
How to Activate UBA Africard
Okay! now you know how to get UBA Africard, after you successfully received your card then go ahead to activate it and start using it.
Go to the ATM area, seek the attention of the security or bank staff to help you activate the card.
Remove the ATM PIN seal, on the top area, you will find the ATM pin for withdrawal, just change it to activate your card.
After activating your card the next move is to create a username and set the pin for the internet access.
Go to GTP Limited website here to activate the card for online transactions.
Once the site open, you will see a form that looks like the image below;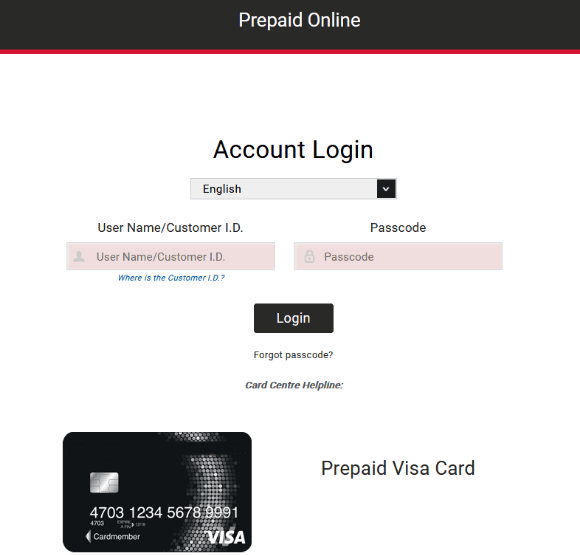 Enter your card number and the internet access pin, click the login button, after some seconds, you will be asked to choose a username and password for logging in to online card access,
Follow the instructions on the page and change the login details to your desired details.
Conclusion
I hope you have learned how to get UBA Africard for your online transactions.
If you are a blogger, affiliate marketer, freelancer you need this card for secure online transactions especially international payment.
When filling the enrollment form in the bank, endeavour to put in your correct details like email and phone number.
All transactions on the card will be shown on your online card account statement and will be communicated to you via SMS alert.
Please if you have any question or have any difficulty in getting the card let me know in the comment section.