Wayne Alphonso Brady, born June 2, 1972, better known as Wayne Brady, is a popular American television host, comedian, actor, and singer. He frequently appears on the American edition of the improv comedy program Whose Line Is It Anyway? He served as host of the daytime talk show The Wayne Brady Show, Don't Forget the Lyrics! on Fox, and Let's Make a Deal since its relaunch in 2009.
Profile Summary
| | |
| --- | --- |
| Full Name: | Wayne Alphonso Brady |
| Date of Birth: | June 2, 1972 |
| Place of Birth: | Columbus, Georgia |
| Nationality: | American |
| Occupation: | Host, comedian, actor, & singer |
| Net Worth: | $12 million |
| Wife: | Diana Lasso, Mandie Taketa |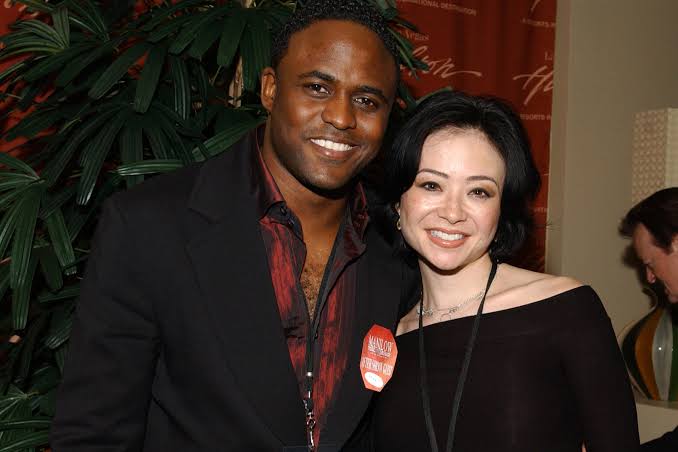 Early Life and Education
Wayne Brady was born in Columbus, Georgia. His parents hail from the West Indies. During his childhood, he relocated to Orlando, Florida, where he was raised by his grandmother and aunt.
To Brady, his grandmother, Valerie Petersen, is his "mom," as she played a pivotal role in raising him. Throughout his youth, Brady grappled with a stutter, which made him a target of bullying by his peers, causing significant anxiety.
By the age of 16, Brady had already embarked on his journey in the performing arts, participating in community theater and joining the Orlando improvisation ensemble, SAK Comedy Lab, where he honed his improvisational skills.
He completed his education at Dr. Phillips High School in Orlando, graduating in 1989. In 1996, he relocated to Los Angeles, dedicating himself to further developing his acting abilities.
Career
In 2018, Wayne Brady joined the sci-fi series "Colony" as Everett Kynes. He won a Daytime Emmy for hosting "Let's Make A Deal" on April 29, 2018. He began appearing as Dr. Reese Buckingham on "The Bold and the Beautiful" in November 2018.
In 2019, he featured in the documentary "Laughing Matters," competed and won on "The Masked Singer," and took on a significant role in "Black Lightning."
In 2020, he created a reality competition show called "Wayne Brady's Comedy IQ," appeared on "The Masked Singer" as a panelist, and starred in a "Ratatouille the Musical" benefit concert.
On September 8, 2022, he was announced as a contestant on "Dancing with the Stars," finishing in 3rd place.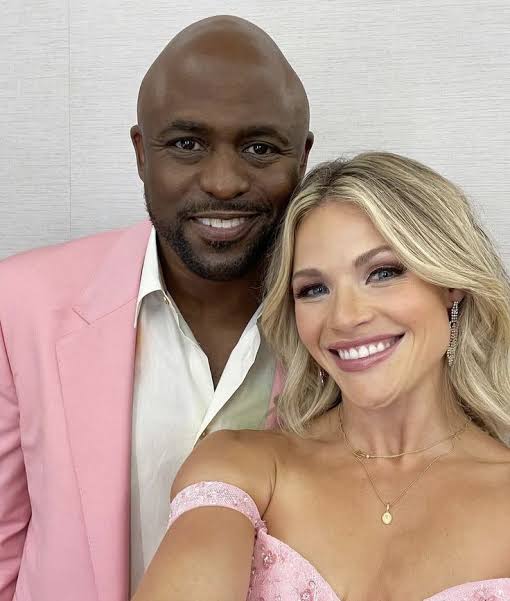 Wayne Brady Net Worth
Wayne Brady, an American actor, comedian, singer, and TV personality, boasts a net worth of $12 million.
Who is Wayne Brady's Wife?
Wayne Brady's marital journey has included two marriages. He married Diana Lasso on December 31, 1993, but their marriage ended in divorce on September 21, 1995.
On April 3, 1999, he tied the knot with dancer Mandie Taketa. They share a daughter named Maile Masako Brady, born on February 3, 2003. Although Brady and Taketa separated on April 5, 2006, they have remained close friends and co-parents.
In 2007, Wayne Brady became an official supporter of Ronald McDonald House Charities and joined their celebrity board, Friends of RMHC.
In 2013, Bill Maher compared Brady to President Barack Obama, suggesting they were "not Black enough" in popular culture. Brady criticized this statement, highlighting the danger of perpetuating stereotypes about Black people.
Struggling with clinical depression, Brady faced a mental breakdown on his 42nd birthday in 2014. He credited Mandie Taketa for aiding his recovery.
In August 2023, Brady publicly identified himself as pansexual. Additionally, Wayne Brady holds an honorary membership in the Phi Beta Sigma fraternity.