In this Jubna review you will get the insights about the advertising network which people tend to call premium.
As a publisher with quality content, making money is the next option and you will need an advertising network to monetize your content.
Many people make the mistake of monetizing their website with annoying ads, disturbing visitors while they read their blog.
While Google AdSense proved to be the best advertising network, there are other networks which you can use and make money online.
So in this post, I will tell you what you need to know before thinking of using Jubna ad network.
What is Jubna?
Jubna is an online ad network based in the United Arab Emirates (UAE) for connecting advertisers and publishers together.
Jubna advertising network was founded in 2014.
The revenue models of Jubna ad network are CPC and CPM and they mainly deliver native ads to webmasters.
Jubna offers programs for both advertisers and publishers and only accepts publishers into the program after the approval process.
Jubna Publishers Requirements
Site must not contain illegitimate content like spam, viruses, malware, adware and spyware.
Original and unique content, no copyright.
Websites must not have popup or popunder.
Accept sites with original and unique content.
No minimum traffic required.
Jubna Review: Is it Worth Trying?
With more than 1000 premium publishers who use this ad network for monetization, it has proven to be one of the ad networks to trust with your content and traffic.
Jubna ad network is legit, they are paying. If you have good traffic, especially organic traffic, you should consider the Jubna advertising network.
This Jubna review is to help publishers who are interested in monetizing their website.
Jubna Ad Features
100% fill rate for many regions
Highly responsive ads
Up to $3 eCPM rate for USA, UK, India, Australia and Europe.
Native ads can bypass ad-blockers.
Can serve up to 20 ads.
Jubna Ad Policies
No self-click ads nor encourage others to click.
No use of bots traffic, PTC sites, auto refreshing sites and traffic exchanges to generate fake traffic.
No use of bots or software to click ads automatically.
How to Join Jubna Ad Network
Now that you found out that Jubna is legit, you might want to create a Jubna publishers' account and start making money.
Joining Jubna is not a hard process, they made it smooth without strict policies as long as your site meets their requirements.
Below are steps to join Jubna ad network:
Navigate to jubna.com publishers' area and click on "Register Your Site"
Fill in your personal information and website then Register.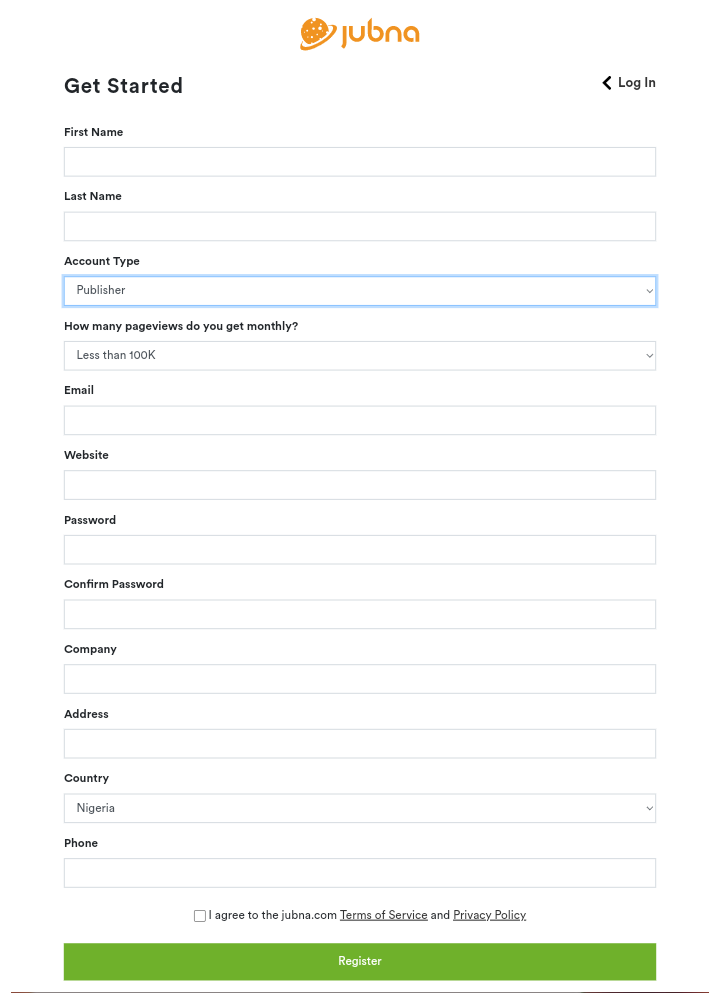 If your application is successful it will take you to your Jubna dashboard.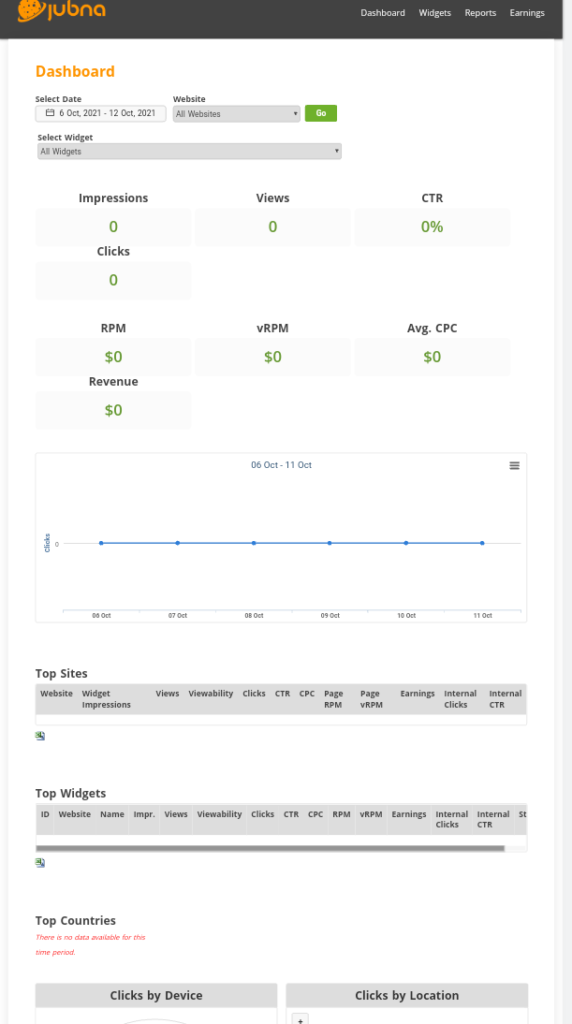 Jubna Ad Payment Method
Jubna publishers get paid on the 7th of every month. The payment threshold is $50.
The payment options are PayPal and Bank transfer.
Jubna Contact
FXD-181
DTEC Building
Dubai Silicon Oasis
United Arab Emirates – Dubai
Telephone : +971 4 501 3939
Sales : +971 50 527 2554
Email : [email protected]
Conclusion
Jubna ad works perfectly with all kinds of niches which makes it easier to monetize your website.
If you follow the steps above then login Jubna account and start to monetize your site in few minutes.
As a blogger who wants to make money online. Make sure the site is well optimized with quality contents and then register with Jubna.
If your majority traffic is coming from US, Canada, Australia and other European countries then you will earn decent revenue.
Jubna publishers can also share their views and experience about the ad network.
Thanks for reading, feel free to drop your comments and don't forget to share.