In the vast landscape of music streaming platforms, Spotify has emerged as a leader, offering users a vast library of songs at their fingertips. Whether you're a casual listener or a dedicated music enthusiast, Spotify has two distinct options to choose from: Spotify Free and Spotify Premium.
In this blog post, we will explore the differences between the two and help you determine which listening experience suits you best.
Table of Contents
Spotify Free: Enjoying Music with Limitations
Spotify Free is the entry-level option provided by the platform, allowing users to stream music at no cost. Here are the key features and limitations of Spotify Free:
1. Ad-supported listening
Spotify Free incorporates advertisements into your listening experience. These ads play periodically, interrupting your music sessions. While they can be mildly intrusive, they serve as a trade-off for accessing a vast library of music without paying a subscription fee.
2. Shuffled playback
With Spotify Free, you have access to the entire music catalog, but the playback is limited to shuffle mode. This means you cannot select specific songs and must rely on the platform's algorithm to determine the order in which songs are played. However, you can still create playlists and listen to albums or artists, albeit in a randomized order.
3. Limited offline listening
One of the significant limitations of Spotify Free is the absence of offline listening. You must have an internet connection to stream music, making it less suitable for situations where you are in areas with poor connectivity or want to conserve your data.
3. Lower audio quality
Spotify Free streams music at a slightly lower audio quality compared to Spotify Premium. While the difference may not be noticeable to all listeners, those with a discerning ear or higher-end audio equipment may prefer the enhanced audio experience provided by the Premium subscription.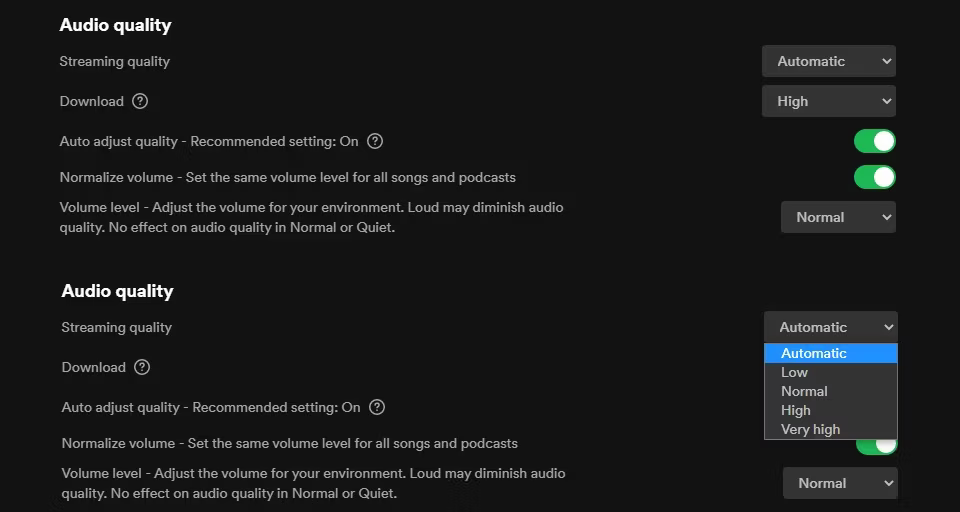 Is Spotify Free Enough?
Subscribing to a monthly service entails a commitment, and while an individual subscription may seem affordable on its own, it's essential to consider the multitude of expenses one faces each month. Not everyone possesses the financial capacity to add a Spotify subscription to their roster of monthly bills.
Therefore, when contemplating whether to embrace Spotify, one's budget becomes a crucial factor to weigh. However, it's equally important to delve deeper and examine the disparities between the free and paid accounts. Does the free version offer substantially different features compared to the perks provided by a premium subscription? Ultimately, is Spotify Premium truly worth the price?
Considering these inquiries, one must navigate the intricate landscape of benefits and drawbacks to make an informed decision. Assessing the value of Spotify Premium requires a comprehensive evaluation of the enhanced features, such as ad-free listening, offline playback, and high-quality audio, against the backdrop of individual preferences and financial considerations.
While budgetary constraints undoubtedly play a pivotal role in determining whether to opt for Spotify, it's essential to conduct a thorough analysis of the differences between free and premium accounts. This evaluation will aid in determining whether the enhanced experience and additional features offered by Spotify Premium are truly worth the investment.
Spotify Premium: Enhanced Features for the Ultimate Listening Experience
For those seeking an ad-free, on-demand, and immersive music experience, Spotify Premium offers a range of additional features. Here's what you can expect with a Spotify Premium subscription:
1. Ad-free listening
By subscribing to Spotify Premium, you bid farewell to the advertisements that interrupt your music sessions on Spotify Free. Enjoy uninterrupted, immersive listening without any interruptions.
2. Unlimited skips and on-demand playback
With Spotify Premium, you gain the ability to skip tracks as much as you desire. Additionally, you can select and play any song or album from the vast Spotify library, granting you full control over your listening experience.
3. High-quality audio
Spotify Premium unlocks the option to stream music at a higher audio quality. The difference may be more noticeable to audiophiles, as the enhanced audio quality provides a richer and more detailed listening experience.
4. Offline listening
One of the most coveted features of Spotify Premium is the ability to download music for offline listening. This is especially beneficial when you're traveling, in areas with limited connectivity, or simply want to conserve your data usage. Download your favorite songs, playlists, and albums to your device and enjoy them even when offline.
5. Exclusive content and early access
Spotify often offers exclusive releases and early access to new music, podcasts, and other content for Premium subscribers. This gives you a chance to stay up to date with the latest releases and enjoy content that may not be available immediately to Spotify Free users.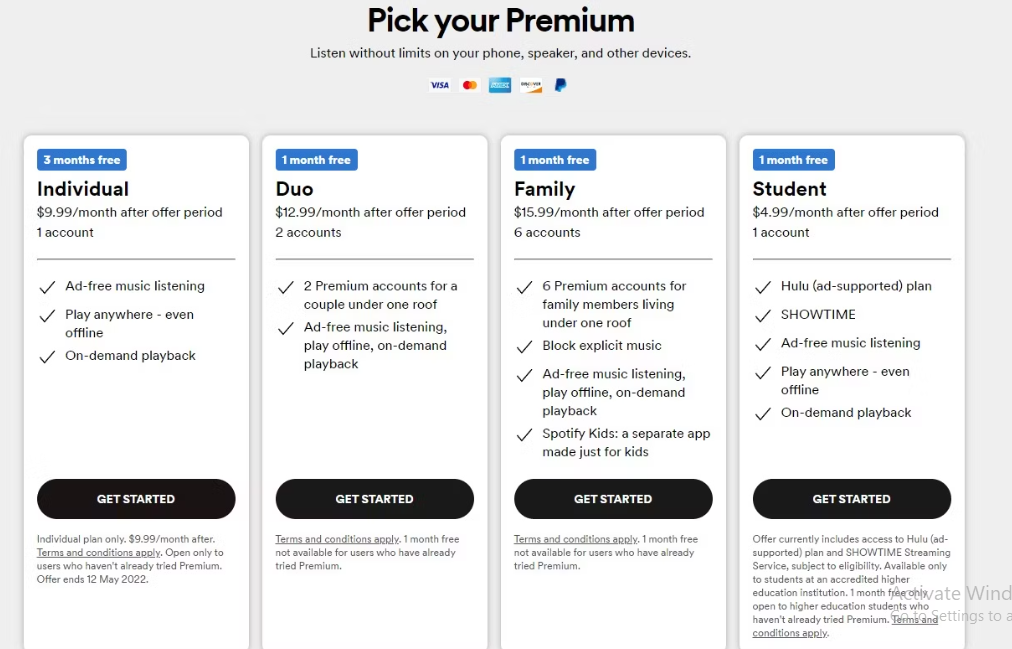 Which Option is Right for You?
Choosing between Spotify Free and Spotify Premium ultimately comes down to your personal preferences and listening habits. If you're content with occasional advertisements, don't mind shuffle mode, and primarily listen to music with an internet connection, Spotify Free can be a great option.
However, if you desire an uninterrupted, on-demand listening experience, appreciate higher audio quality, want the freedom to skip
tracks, and enjoy offline listening, Spotify Premium is worth considering. The added features and conveniences make it an attractive choice for avid music lovers and those seeking a more immersive music experience.
Consider your budget, listening habits, and priorities when making your decision. Spotify Free may suit casual listeners, while Spotify Premium is a worthwhile investment for those who value a seamless and enhanced music streaming experience.
Conclusion
Spotify Free and Spotify Premium offer different listening experiences to cater to a wide range of users. The choice between the two depends on factors such as your tolerance for ads, desire for on-demand playback, need for offline listening, and appreciation for enhanced audio quality. Evaluate your preferences and requirements to determine which option aligns best with your needs.
With Spotify, you can enjoy a vast world of music tailored to your liking, regardless of whether you choose the free or premium version.