Many have been wondering what happened to LCredit loan app? Because it is no more available on Google Play Store.
The loan app has been under severe critics by users who complained of high interest rate and other malicious activities.
However, the exact reason why the app sudden disappear is what you will find out now.
Table of Contents
What is LCredit?
LCredit is a Nigerian Fintech app that offers quick and urgent loans from N5,000 to 50,000 naira without collateral.
Before releasing your cash loan in less than 10 minutes, the app gathers and analyzes your data, including your bank's credit score, SMS notifications, contacts, and other relevant information.
LCredit claims to be a "quality financial service platform" for quick loans, especially in times of need. They disburse loans in a matter of minutes.
LCredit Owner
LCredit is owned and manged by Cashigo International Limited with their office at Lekki phase 1, 22A Rasheed Alada Williams street, Lagos Nigeria.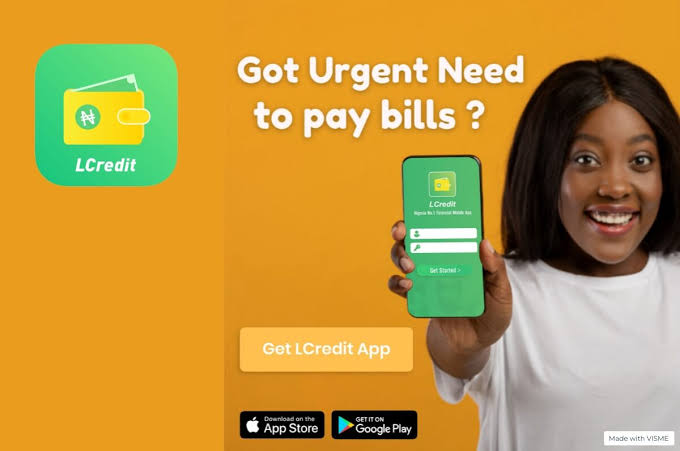 Is LCredit Loan App Legit or Scam?
The simple answer is, LCredit Loan App is scam.
Don't apply for loan with them because they will rip you off your hard earned money.
They offer high interest rate and many complained about their services.
What Happened To LCredit Loan App?
LCredit was taken down from Google Play Store by Play Protect, a security feature of the Playstore that scans apps hosted on Google for malware, other harmful infections, and fraudulent apps.
Because the LCredit app was attempting to eavesdrop on users' devices' financial information, banking contacts, recordings, photos, and other sensitive data, Google had advised users against using it.
Conclusion
LCredit is a loan platform which offers quick loans to users without collateral. However, their mode of operation seems to be tricky.
The platform claims to offer low interest rate but their interest rate is so high that majority of users complained about it.
It is not a trusted app for quick loan, rather you can get quick loan from Fairmoney which is legit.
It is not advisable to be getting loans from loan apps unless you are in a tight corner with no option.
Thanks for reading, please drop your comments, what do you think about LCredit loan app?