Instant loans in Nigeria have been made easier by fintech companies which promise to assist when people are in urgent need for money.
There are several loan apps in Nigeria with different policies and interest rates which you can choose the one that is favourable.
With your mobile phone, internet service and BVN you can get an instant loan for your urgent need, be it business, rent or foot items.
The fact that there are lots of loan apps in Nigeria, it becomes a problem figuring out the one that is good, that is the main reason you should read this Fairmoney loan app review.
If you don't know much about Fairmoney, read on as I explained all you need to know.
What is Fairmoney?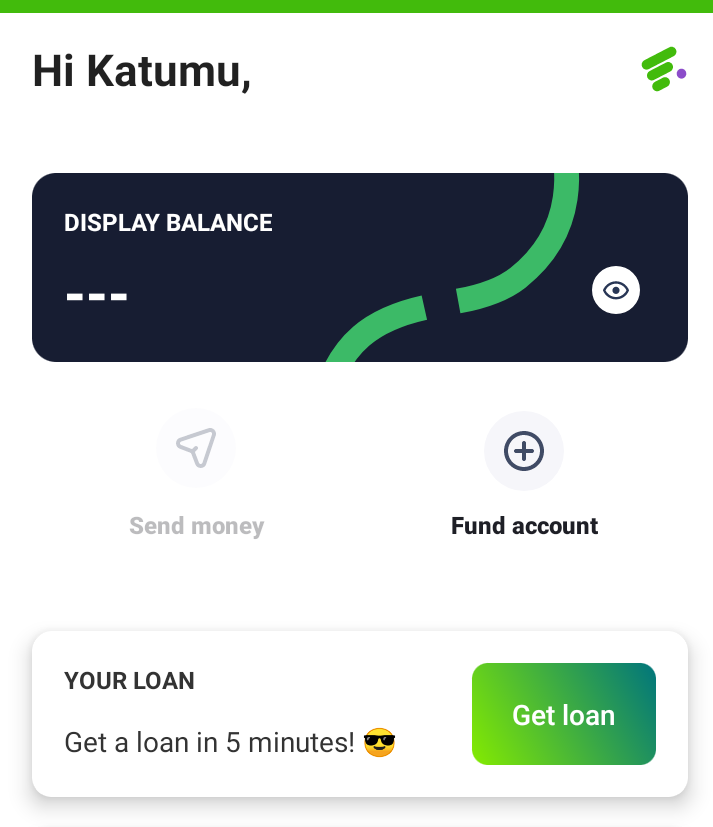 FairMoney is a Nigeria money lender that provides short-term loans for both personal and business use. The company is licensed and owned by France based Fintech company operating in Nigeria and India.
FairMoney app makes use of artificial intelligence to analyze users information and BVN validation to determine your credit score.
READ MORE: Abeg App Review 2022: Is It The Best Payment Platform?
The loan app does not require collateral or paperwork and they operate mainly online.
FairMoney also offers other services aside from instant loan which includes buying of airtime, bills payment and lots more.
They also have an investment feature and a Microfinance bank that is licensed by the Central Bank of Nigeria (CBN), with all deposits insured with the Nigeria Deposit Insurance Corporation (NDIC).
FairMoney Services
FairMoney is not just a loan app, it also provide others services such as:
Apply for a loan and get it instantly.
Account number for receiving money from anyone in Nigeria.
Add money to your account.
Send money to any bank account for FREE.
How does the FairMoney loan app work?
To get a loan from FairMoney, all you need to do is download and install the app on Playstore or Apple store and sign up using your details and Bank Verification Number (BVN).
You can get a loan in 5 minutes if you have a good credit score.
Make sure you are not owing another loan app while you want to borrow from FairMoney.
FairMoney loan interest rate
They charged an interest rate between 2.5% to 30% monthly. (APRs from 30% to 260%)
When you repay your loan on time, you stand a chance of getting higher loan amounts.
How to Apply for FairMoney loan
By following the below methods, you can apply and get a loan in a few minutes.
Download and install the FairMoney App on Google play store.
Register using your email address, phone number and BVN.
Add your debit card (N50 will be deducted from your account for confirmation and it will be reversed back).
Your loan will be credited to your FairMoney account, you can then transfer to any bank account of your choice or use it to pay bills on the FairMoney app.
READ MORE: LCredit Loan App Review 2022: Read this before taking loan
How much can I borrow with FairMoney?
FairMoney offers loans from N1500 to N500000.
The amount you get varies depending on your credit score.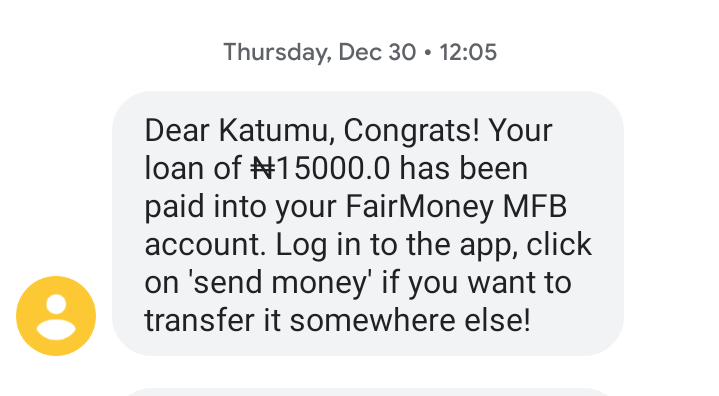 How to repay FairMoney loan
After collecting the loan, don't forget you have to repay the loan because it was just a loan which means you must repay it.
Don't think because they don't know where you are living, so you can run with the money.
It's a lie, they will deduct their money anytime you have money in any account linked to your BVN.
You can repay your loan using a Debit (ATM) card, USSD code or Automatic Bank Transfer (via your Providus wallet).
Click on 'Loan details' on your dashboard, then click on 'Pay'.
Choose the amount you want to repay, either full payment or enter the amount to pay manually.
Choose your desired payment options and pay.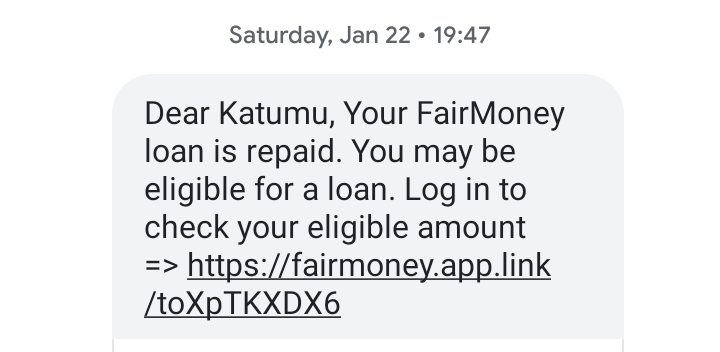 FairMoney Loan App Review: Is it Legit?
Is FairMoney legit?
Yes it is legit.
The loan app is a licensed and secure platform owned by a France based fintech company.
They use encryption to secure every transaction.
I have gotten urgent loans from FairMoney twice, even if I'm not a fan of loan apps.
Fairmoney customer care number
To contact FairMoney, you can call their customer service hotline (01 700 1276).
Their customer support is mostly available from Monday to Friday (9 AM – 5 PM).
Contact email: [email protected]
Conclusion
After reading this FairMoney loan app review, I believe you have gotten the necessary information you need to know about the loan app.
It is always good to Do Your Own Research (DYOR) when you are involved in any online business to avoid being scammed.
Thanks for reading, please share and don't forget to drop your comments. What do you think about the FairMoney loan app?