The Central Bank of Nigeria recently launched her digital currency called eNaira after much anticipation.
In this eNaira Review, you will learn more about the Nigeria digital currency and find out if it's legit or not.
Like other digital currencies and online investment, you need to be sure you are making the right choice so as not to lose your money, the same goes for eNaira.
Despite being a Central Bank digital currency, it may not go down well with everybody, that is why you need to read this honest eNaira review.
What is eNaira?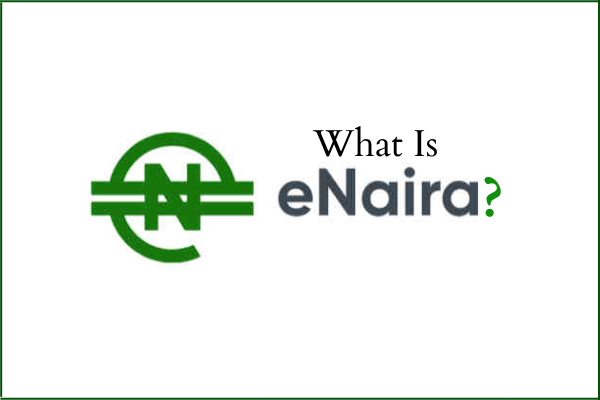 eNaira is Nigeria's Digital Currency which has the same value as the fiat Naira and will serve the same purposes.
eNaira is the digital representation of the Nigerian currency (Naira).
The digital currency has a non-interest-bearing status and a transaction limit.
READ MORE: Abeg App Review 2021: Is It The Best Payment Platform?
Is eNaira a cryptocurrency?
eNaira is not a cryptocurrency. It is similar to other Central Bank Digital Currencies (CBDCs).
When the currency was announced on October 1, 2021, many people were amazed because the government previously banned cryptocurrency activities in the country.
Who Will Create The eNaira?
Butt Inc. is the company that will create eNaira not the Central Bank of Nigeria.
Bitt Inc. is a tech company and expertise in creating payment systems for merchants, financial institutions, and central banks.
Bitt inc. were chosen to handle the eNaira because they have already created CBDCs before the eNaira.
And Bitt Inc. will have to register as a Nigerian company because of this role and CBN will be able to vote and determine what happens with the currency.
How does eNaira Work?
Users will need a digital wallet to own eNaira as part of the guidelines revealed by the Central Bank of Nigeria.
What is eNaira official website?
eNaira official website is www.enaira.com.
You can login to the eNaira website to download the application.
E Naira Wallet App Download
Navigate to Google Playstore to install eNaira then follow the guidelines to create your eNaira account and get your wallet.
eNaira Review: Is the Digital Currency Legit?
eNaira is a Central Bank of Nigeria digital currency and as such it is legit.
The government cannot come up with something that is not good for the citizens especially when it has to with finance.
READ MORE: KashKash Loan App Review 2021: Is it the Best Loan App?
Types of eNaira Wallets
Speed wallet will be the first wallet and it is going to be managed by CBN because of the sudden launching of the digital currency.
Intended users who don't have a bank account are eligible to have this wallet. The only requirement is your National Identity Number (NIN) and phone number.
The minimum amount that can be stored is N50,000.
To be eligible to own this wallet, you'll need a verified bank account. And the wallet can store from N200,000 to N500,000.
This wallet also requires a bank account. And the minimum amount you can store is N1,000,000 while the maximum is N5,000,000.
This wallet is for stores that wish to buy and sell eNaira. Users must have verified bank accounts and complete KYC.
The minimum you can store here is N1,000,000 and there is no maximum limit.
READ MORE: Crowdyvest Review 2021: Is It A Safe & Secure Way To Invest?
Stages for Launching eNaira
Monetary Authority Suite
Monetary Authority Suite is the first stage of the launch and it will be handled by CBN and they will also issue, distribute, redeem and destroy the currency at this stage.
The data will be stored on a cloud server while they monitor and analyze the currency transactions.
Financial Institution Suite
This is the second stage of the launch and licensed financial institutions will be able to issue, conduct KYC, manage distributions across different branches and also identify AML compliance capability of currency.
eGovernment Suite
In this stage, the CBN will be able to process digital payments sent and received from citizens and businesses.
Merchants
At the fourth stage, the digital currency will be available for POS services, online applications, remote payment solutions and other online banking.
Retail Consumer Suite
This is the last stage in which eNaira will be accessible to all and sundry with privacy and security measures in place.
The government intends to keep all data and personally identifiable information (PII) off the radar.
How can I get eNaira?
According to CBN, eNaira will be made available to everyone by their respective banks as a cash alternative.
eNaira users will get the digital currency from their banks.
Banks will send messages to customers on how to register and start using the currency and provide eNaira wallets.
Conclusion
eNaira is a Nigerian digital currency which will be made available to Nigerians to use for different transactions.
The new digital currency will serve as a cash alternative and banks will give it's customers more details about it.
However, eNaira is not a cryptocurrency as many thought.
Thanks for reading, please share and don't forget to drop your comments, what do you think about the eNaira?