In this post you will learn how to delete expedia account online using few easy steps, in case you don't need the account anymore.
If you have been using expedia for sometime and for one reason or the other you decided to delete your expedia account, nothing to worry about.
However, many don't know what expedia is all about, so let's look at the meaning of expedia and what it is used for.
What is Expedia?
Expedia is a traveling and booking website for booking flights, hotel, holiday package and car renting.
During registration, you will have to choose between regular user and a traveling agent.
Traveling agent are those placing booking request for their clients while the regular user is personal.
How to create Expedia account
Follow the steps below to create an Expedia account:
Navigate to Expedia.com in your browser.
Choose a create free account.
Fill in your personal details (name, email, phone, etc)
Click on submit.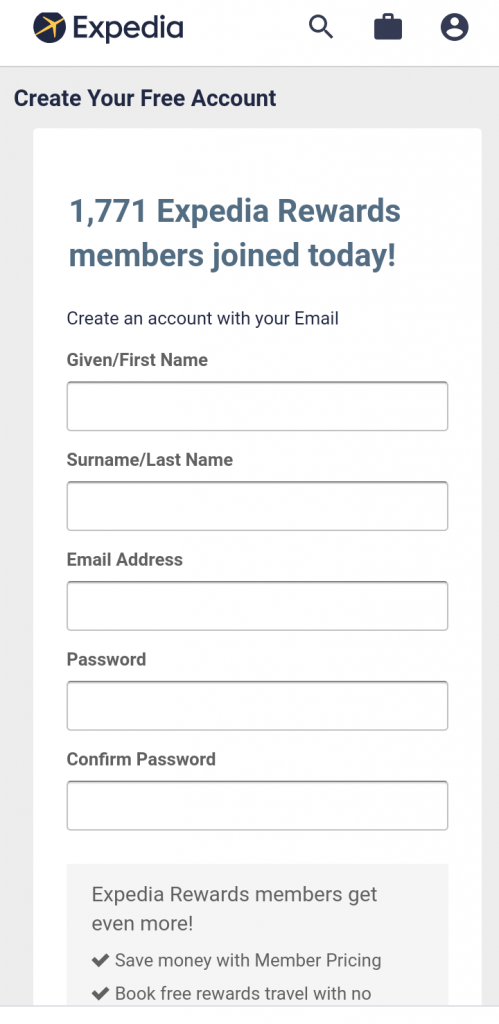 Benefits of using Expedia
There are several benefits of using Expedia which includes:
Earn Expedia points on every trip
Earn points in addition to your airline miles and credit card rewards.
Use points to save on travel
Use your points to save on hotel stays, flights, packages, cars & other things to do.
Affordable
Expedia offers lower prices for members. You can save an extra 10% or more on select hotels.
Free perks the more you travel
Free Wi-Fi, spa credits & more amazing benefits at VIP Access hotels which you will earn the more you travel.
How to delete Expedia account
Just like every application and service on the internet, you can get tired and want to get rid of it.
There are two ways you can delete your Expedia account:
Send an Email request to Expedia to delete your account.
Delete your account on the Expedia website.
How to delete your Expedia account by sending mail
Login to your email account, either Gmail, Yahoo Mail, or custom email.
Create a new message.
Type subject as "REQUEST TO DELETE MY EXPEDIA ACCOUNT"
State the reasons for closing your Expedia account.
Send the mail to [email protected].
Steps to Delete your Expedia account online
Below are steps to delete your account on the Expedia website:
Navigate to Expedia.com and log in using your email address and password.
In your account click on Support at the top right corner, a drop-down menu will pop up.
From the drop-down menu click on Customer Support.
On the Customer Support page click on the Contact Us button.
A pop-up will show, under topic choose Other.
Choose Account Registration/Change Email Address.
Fill in your name and email address on the "Still Need Help" and on the message area, state the reasons for deleting your account.
Click the Send button and your request will be sent.
Conclusion
Expedia is a great app for tourists and entrepreneurs traveling from one place to another. It has the features to make everything easier and faster.
However, if you have read this post up to this point, then you have learned how to delete Expedia account without stress.
If you are deleting your account, you should have a good reason for doing so because Expedia is not a bad platform.
If you have any challenges using the application, you have to reach out to them to rectify the situation.
Thanks for reading, please share, and don't forget to drop your comments.