Boxing is an exhilarating sport that captures the attention of millions of fans around the world. The anticipation of witnessing two fighters go head-to-head in the ring is unmatched. While there are various platforms and services that offer live boxing streams, many of them come with a price tag.
However, if you're looking to watch boxing matches without spending a dime, this blog post is for you. We will guide you through the process of accessing free live streams of boxing matches, so you can enjoy the action from the comfort of your own home.
Where TO Watch Boxing Live Streams For Free
In the realm of live boxing streams, HBO had long held its position as the foremost provider. However, with their departure from this domain, a void was created, giving rise to an increased level of intricacy and bewilderment among fans and enthusiasts.
The absence of HBO as a primary source has significantly heightened the overall complexity surrounding the availability and accessibility of live boxing content, leaving many grappling with a myriad of options and uncertainties.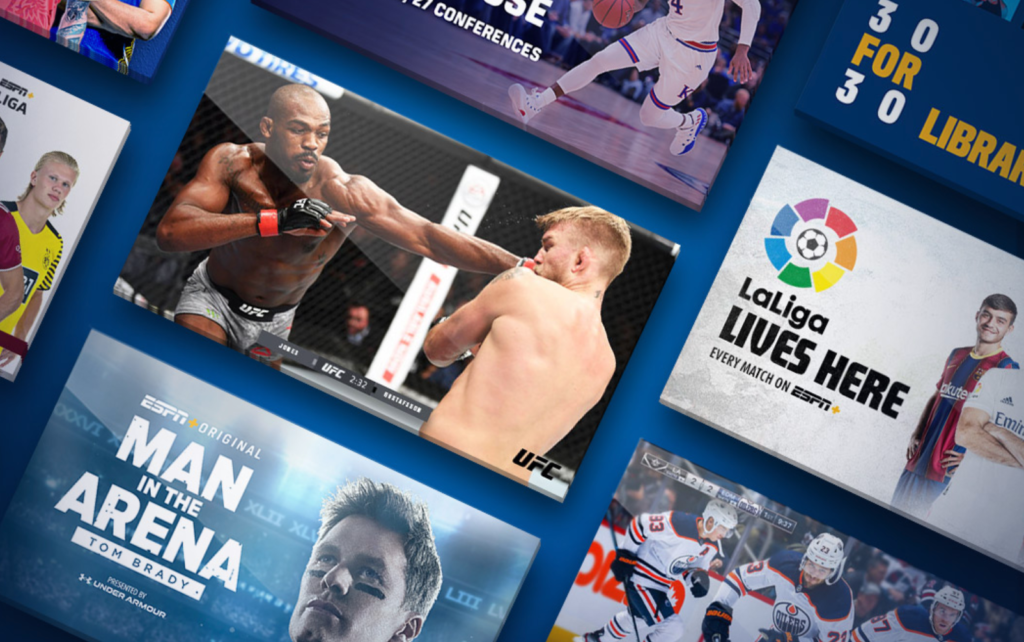 In an effort to cater to the insatiable appetite for boxing, a certain broadcaster has forged a strategic alliance with Top Rank, an esteemed boxing promotional company, resulting in the broadcasting of an impressive lineup of over 50 matches annually.
However, accessing the majority of these captivating bouts necessitates a cable subscription that encompasses ESPN, the esteemed sports network. Complicating matters further, certain matches can only be accessed via the internet-exclusive ESPN+ streaming service.
Moreover, within the realm of ESPN+, some matches are designated as pay-per-view, thereby requiring enthusiasts to not only hold an active subscription but also make an additional payment for each individual event they wish to witness firsthand.
ESPN is one of the best streaming service where you can stream different varieties of sports at your own convenience.
This multifaceted landscape demands a level of discernment and financial consideration from boxing aficionados as they navigate through the various platforms and payment structures to savor the thrill of the sport.
Expanding its reach in the world of boxing, this network has inked a lucrative agreement with the esteemed Premier Boxing Champions promotion.
As part of this collaboration, a series of enthralling matches are set to grace the screens of Fox, Fox Sports 1, and Fox Deportes each year. This formidable partnership ensures that fans and enthusiasts have ample opportunities to immerse themselves in the pugilistic prowess displayed by elite fighters, with the network's wide range of channels providing a diverse platform for the broadcast of these gripping encounters.
From the flagship Fox channel to the dedicated sports-oriented Fox Sports 1 and the Spanish-language offering of Fox Deportes, the network's commitment to delivering top-notch boxing content is apparent, promising viewers an exhilarating experience across various platforms.
Setting itself apart from traditional broadcasters that dabble in both broadcasting and streaming, DAZN distinguishes itself as a subscription-based service exclusively dedicated to delivering live streams. With a unique focus on real-time sporting action, DAZN has carved a niche for itself in the world of boxing.
This innovative platform boasts a compelling agreement with Matchroom Sport, among other notable promotions, solidifying its standing as a go-to destination for fans seeking immersive boxing experiences.
By honing its expertise in live streaming, DAZN ensures that subscribers can revel in the excitement of boxing matches as they unfold, providing an uninterrupted and seamless viewing experience.
As an all-encompassing service catering solely to live streams, DAZN has revolutionized the way boxing enthusiasts engage with the sport, offering a tailored and comprehensive solution for accessing premier fights and showcasing its commitment to meeting the evolving needs of passionate fans.
Distinguished as a premium cable network, this esteemed broadcaster proudly presents a diverse array of matches from renowned promotions such as the Premier Boxing Champions, among others.
However, it's important to note that a considerable portion of their captivating events adopt a pay-per-view format. To gain access to these exhilarating bouts, avid fans are required to both subscribe to Showtime and make individual payments for the specific matches they wish to stream.
This combination of subscription and pay-per-view model ensures that viewers can immerse themselves in high-stakes boxing action, while also emphasizing the exclusive nature of the content on offer.
By adhering to this structure, the network seeks to strike a balance between premium access and the financial considerations of dedicated boxing enthusiasts, all while delivering top-tier entertainment directly to the screens of its dedicated audience.
Conclusion
Undoubtedly, ESPN stands as a prominent player in the boxing streaming landscape, thanks to its enduring partnership with Top Rank.
This collaboration positions ESPN as a frontrunner, offering a wide array of boxing matches, which may vary in quantity from month to month. With its extensive coverage, ESPN caters to the diverse interests of boxing enthusiasts, ensuring a steady flow of captivating bouts.
Meanwhile, DAZN presents an enticing alternative, leveraging its monthly subscription model that eliminates the need for additional pay-per-view fees.
This approach makes DAZN an appealing choice for boxing fans, providing them with a convenient and cost-effective means of accessing a plethora of matches without the burden of individual event payments.
Not to be overlooked, both Fox Sports and Showtime have also secured the rights to showcase numerous exciting matches. These broadcasters have stepped up their efforts, especially after HBO's exit from the boxing scene.
With a renewed focus, Fox Sports and Showtime aim to fill the void left by HBO, offering their audiences an engaging lineup of remarkable boxing encounters.
In this dynamic landscape of boxing streaming, ESPN, DAZN, Fox Sports, and Showtime each contribute to the tapestry of captivating matches, presenting fans with an array of options to satisfy their boxing cravings and ensuring that the sport continues to thrive in the digital age.