In this blog post, we'll explore ten free sport streaming sites that allow you to watch live sports action online, all without breaking the bank. Let's dive in!
In the age of digital media, sports fans no longer have to rely solely on cable TV subscriptions to enjoy their favorite games and matches. Free sport streaming sites have emerged as a popular alternative, providing access to a wide range of sports events from around the world.
If you are a fan of movies and want to watch your favorite movies online, you can easily stream movies online through legit platforms available.
Table of Contents
What are Sport Streaming Sites?
Sport streaming sites are online platforms that allow users to watch live sports events and matches over the internet. These websites provide a convenient way for sports enthusiasts to access and enjoy a wide range of sporting events from various leagues and tournaments around the world.
The availability and legality of these streaming sites may vary depending on your location and the specific broadcasting rights in your region.
10 Free Sport Streaming Sites
Below are the top 10 free sport streaming sites to watch live games at your own convenience without stress: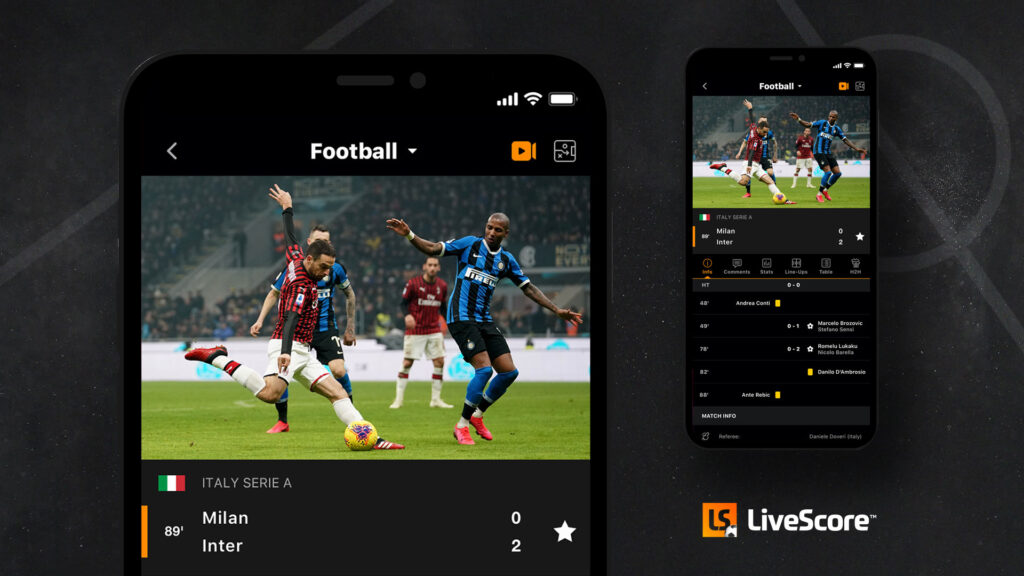 LiveScore is a highly regarded platform that caters to sports enthusiasts by offering an extensive selection of live streaming options across a wide array of popular sports, such as football, basketball, tennis, cricket, and more.
Through its intuitive and user-friendly interface, LiveScore provides an exceptional viewing experience, ensuring that fans stay connected to the excitement of their favorite sports in real-time.
In addition to the live streaming feature, the platform enriches the overall experience by delivering up-to-the-minute updates, comprehensive match statistics, and live scores, all conveniently accessible alongside the streaming content. This comprehensive suite of features allows users to delve deeper into the action, keeping them fully informed and engaged throughout the course of each sporting event.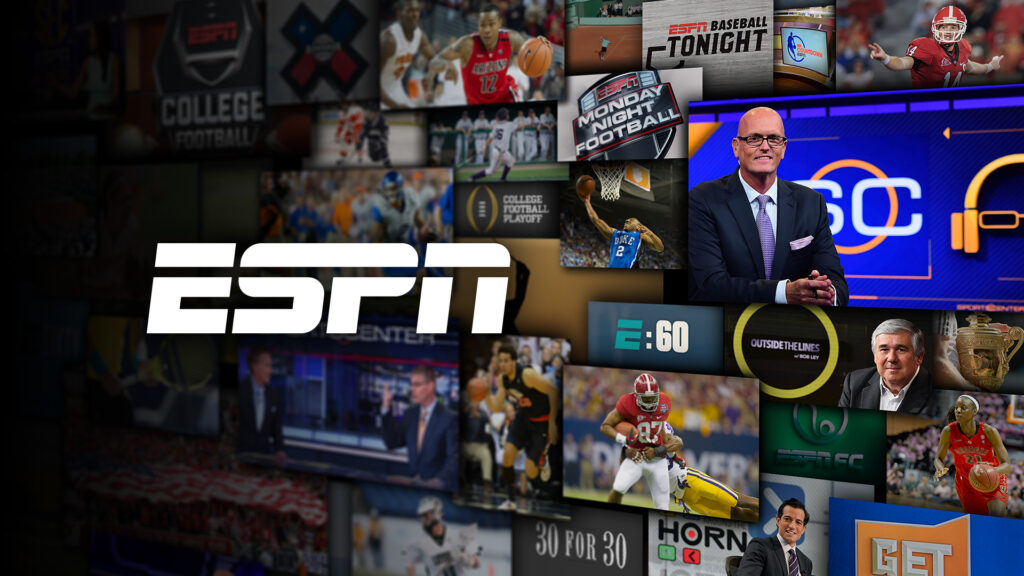 ESPN, the renowned sports broadcasting network, generously offers a diverse range of captivating sports events for live streaming on its website. While ESPN does offer exclusive premium content that may require a subscription, it also recognizes the importance of making sports accessible to all fans.
To cater to a broader audience, ESPN provides a remarkable selection of live and on-demand sports coverage that can be accessed by users without incurring any cost.
By removing financial barriers, ESPN ensures that sports enthusiasts can immerse themselves in the thrill of various athletic competitions without restrictions, enabling a wider community of fans to enjoy the excitement, drama, and sheer brilliance of sporting events from the comfort of their own screens.
Whether it's a high-stakes championship game or an exhilarating match-up between rivals, ESPN's commitment to providing free streaming options creates an inclusive environment that allows individuals from all walks of life to partake in the exhilaration of sports without compromising on quality or content.
Stream2Watch stands out as a highly sought-after platform renowned for its ability to consolidate and present an extensive collection of live sports streams from diverse sources.
With a comprehensive scope that encompasses an array of sports disciplines, including football, basketball, baseball, rugby, and an assortment of others, Stream2Watch caters to the varied interests of sports enthusiasts worldwide.
By aggregating links from multiple sources, the platform significantly expands the available options, increasing the likelihood of finding a functional and reliable stream for any desired sporting event.
This multiplicity of streaming choices empowers users, ensuring they have the opportunity to seamlessly access their preferred sports content without frustration or limitations.
Stream2Watch's commitment to providing an array of streaming options enhances the overall viewing experience, allowing fans to cheer on their favorite teams and athletes with uninterrupted excitement, regardless of the sport or event they choose to engage with.
4. Laola1
Laola1, a reputable European-based streaming platform, has solidified its position as a premier destination for live sports coverage. With a keen emphasis on delivering thrilling content, Laola1 specializes in providing extensive coverage of a multitude of sports, with particular attention given to football, volleyball, and table tennis.
As a go-to source for sports enthusiasts, Laola1 prides itself on offering live streaming services that enable fans to witness the exhilarating action unfold in real time.
However, the platform goes beyond just live broadcasts, as it also recognizes the significance of supplementary content to enhance the overall sports viewing experience.
Consequently, Laola1 enriches its platform by incorporating a wide array of highlights, news articles, and exclusive interviews, ensuring that fans stay well-informed and engaged with the latest happenings in the sports world.
This comprehensive approach allows users to delve deeper into their favorite sports, gaining valuable insights, relishing memorable moments, and immersing themselves in the captivating narratives surrounding various sports events.
5. BossCast
BossCast, an esteemed and widely recognized free sports streaming site, is renowned for its extensive selection of sports channels that caters to the diverse interests of fans worldwide.
Within its impressive lineup, users can access esteemed channels such as ESPN, ESPN2, BT Sport, NBA TV, and a plethora of other options, ensuring a comprehensive coverage of sporting events across different leagues and tournaments.
The platform's commitment to delivering high-quality streams ensures that viewers can indulge in the electrifying action of popular sports like football, basketball, baseball, and ice hockey with utmost clarity and seamless streaming.
By providing a reliable and immersive viewing experience, BossCast enables fans to stay connected to the pulse-pounding excitement and drama of their favorite sporting disciplines, all at no cost.
Whether it's witnessing the precision passing in football, the thunderous dunks in basketball, the crack of the bat in baseball, or the lightning-fast maneuvers on ice in hockey, BossCast remains steadfast in its dedication to ensuring that fans never miss a moment of the exhilarating sporting action that they hold dear.
6. Sportsurge
Sportsurge, an exceptional community-driven platform, has established itself as a go-to destination for sports enthusiasts seeking free streaming links across a vast range of sporting disciplines.
With its unwavering commitment to inclusivity and accessibility, Sportsurge empowers users by providing a comprehensive selection of sports streams that cater to diverse interests. The site's interface, designed with user convenience in mind, boasts a clean and intuitive layout, making navigation effortless even for those unfamiliar with the platform. This user-friendly design ensures that fans can swiftly locate and access streams for popular sports leagues and tournaments without any hassle.
Whether it's the excitement of football's premier competitions, the adrenaline-fueled clashes in basketball, the tactical battles on the baseball diamond, or any other beloved sport, Sportsurge stands ready to connect fans with the live action they crave.
By fostering a vibrant community of sports enthusiasts, Sportsurge truly encapsulates the spirit of collective engagement and celebration of athletic prowess, making it an indispensable resource for individuals passionate about the thrill of live sports.
7. VIPLeague
VIPLeague, a highly sought-after platform, excels in providing an extensive range of free live sports streams across a diverse array of captivating sports disciplines. With an unwavering commitment to serving sports enthusiasts, VIPLeague caters to a wide spectrum of interests, offering a comprehensive selection that encompasses popular sports such as football, basketball, baseball, tennis, and numerous others.
The platform's dedication to delivering a seamless viewing experience is evident in its provision of multiple links for each event. This thoughtful approach ensures that users have ample alternatives at their disposal in case a particular stream encounters any technical difficulties.
By offering a variety of streaming options, VIPLeague empowers fans to stay connected to the excitement and drama of their favorite sports, irrespective of any minor disruptions that may occur.
This commitment to providing reliable and diversified streaming solutions positions VIPLeague as a trusted destination for sports enthusiasts, facilitating uninterrupted access to exhilarating sporting events and fostering a community where fans can come together to share their passion for the game.
8. Cricfree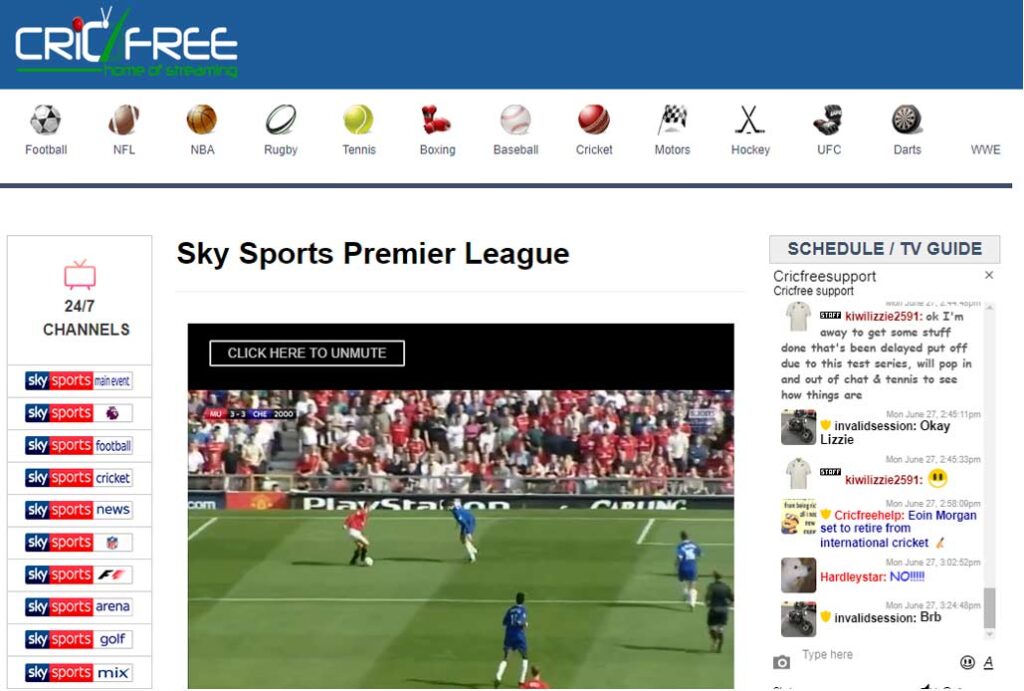 Cricfree, while predominantly recognized for its extensive coverage of cricket, goes above and beyond by also catering to a wide range of sports aficionados.
In addition to its comprehensive cricket streaming services, Cricfree offers an impressive selection of live streams for other popular sports, including football, basketball, baseball, and rugby. This diverse offering ensures that fans of various athletic disciplines can indulge in their passion for sports beyond the realm of cricket, immersing themselves in the excitement and competitiveness of their preferred games.
The platform's commitment to providing a seamless viewing experience is further exemplified by its provision of multiple streaming links for each event.
This thoughtful approach guarantees that users have a multitude of options at their fingertips, ensuring uninterrupted access to their desired matches, even in the event of any technical glitches or connectivity issues.
Furthermore, Cricfree stands out by actively keeping its users well-informed about upcoming matches and events, serving as a reliable source for sports enthusiasts seeking to stay updated with the latest schedules and fixtures.
With its expansive coverage and dedication to user satisfaction, Cricfree continues to elevate the streaming experience, allowing fans from around the world to stay connected to the pulse-pounding action of their favorite sports.
9. Batmanstream
Batmanstream, a highly popular platform, has garnered immense acclaim for its provision of free live sports streaming across an extensive spectrum of athletic disciplines. With a diverse array of sports offerings, Batmanstream ensures that fans can revel in the exhilaration of various sports, including football, basketball, baseball, tennis, and even the adrenaline-fueled world of motorsports.
The platform's commitment to delivering a seamless viewing experience is further amplified by its dedication to user convenience. By providing multiple streaming links for each event, Batmanstream offers users a plethora of options to access their desired sports content, allowing for uninterrupted enjoyment of their favorite matches and tournaments.
Moreover, the platform sets itself apart by prominently displaying upcoming events on its homepage. This thoughtful feature serves as a valuable resource for sports enthusiasts, enabling them to effortlessly stay informed about upcoming matches and ensuring easy access to the most highly anticipated sporting spectacles.
With its vast range of sports coverage, multiple streaming links, and user-friendly interface, Batmanstream continues to stand as a go-to destination for sports fans seeking high-quality, free live sports streaming experiences.
10. Reddit
While not primarily designed as a dedicated streaming platform, Reddit has evolved into a dynamic online community that encompasses a multitude of interests, including the sharing of live sports streams. Within Reddit, users can find an array of specialized communities known as subreddits, where enthusiasts gather to discuss and exchange links to live sports streams.
These subreddits, such as the widely known r/nflstreams, r/nbastreams, and r/soccerstreams, have gained significant popularity due to their reputation for providing reliable streaming options for American football, basketball, and soccer, respectively.
By leveraging the collective knowledge and enthusiasm of its users, Reddit has become a valuable resource for sports fans seeking accessible and up-to-date live streams for a diverse range of sporting events.
These thriving subreddits not only serve as a hub for sharing streaming links but also foster engaging discussions, post-match analysis, and a sense of community among passionate sports followers.
Through its unique community-driven approach, Reddit has transformed into an indispensable platform for discovering and accessing high-quality live sports streams across various disciplines, connecting fans worldwide and enriching the overall sports viewing experience.
Conclusion
Thanks to free sport streaming sites, sports enthusiasts can enjoy their favorite games and matches without paying for expensive cable TV packages or subscriptions.
The ten sites mentioned in this blog post provide a wide variety of sports coverage and streaming options, allowing fans to immerse themselves in the excitement of live sports action. Remember to exercise caution while accessing these sites and ensure you have a stable internet connection for uninterrupted streaming. Happy watching!