People are always looking for how to increase WhatsApp status views because it is so frustrating to have small amount of viewers.
WhatsApp is a potent tool for communication. Due to its simplicity, it has gained a lot of popularity.
WhatsApp can be used for your marketing business in a variety of ways beyond than for personal communication. It is affordable, and you may start using it right away.
Table of Contents
WhatsApp has been used as a platform for the creation of new enterprises, and some people are utilizing it to expand their existing businesses profitably.
You can promote yourself or others via your WhatsApp status, and of course, you probably need more views to achieve or drive success to some extent. WhatsApp status has become very useful in business and for fun.
Benefits of WhatsApp Status
Make money through advertising.
Become influencer.
Drive sales.
Build leads.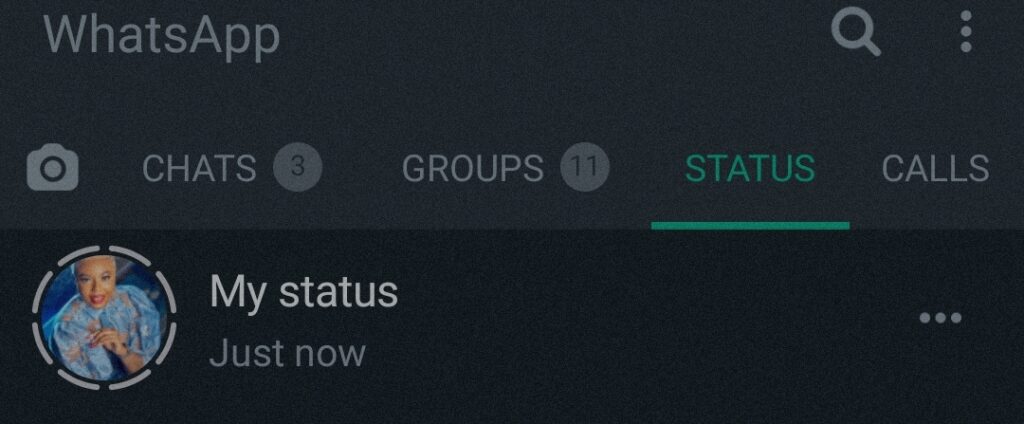 How to use WhatsApp Status
Small businesses can benefit from WhatsApp status, but it's also crucial that you understand how to use this function on the social networking site.
Consequently, use the straightforward instructions below to learn how to use WhatsApp's status feature:
On your WhatsApp application, click on Status.
Add text or picture.
Click on the send button.
How To Increase WhatsApp Status Views
Many people are aware that you can earn a lot of money by updating your WhatsApp status, but getting others to check these updates has always been difficult because the more people who view your status updates, the more money you may earn.
Therefore, everyone is interested in learning "how to gain more WhatsApp status watchers."
By following the steps below you will know how to increase whatsapp status views without stressing yourself.
Make sure to read all the way through since this article will help you with that.
In order to get more people to check your WhatsApp status, you basically need to have a lot of people store both your and their phone numbers.
There are a few things you need to do to help boost the number of people who see your WhatsApp status, even though it may be a difficult effort. And a few of these include:
1. Quality Content
Quality content always wins. You'll need high-quality content to keep your target audience once you've attracted them.
Therefore, you should make sure that everything you write on your status is of the highest caliber.
This is crucial since the goal of collecting enough likes on your post is for people to buy your goods or sign up for the service you are providing.
2. Phone Contacts
I understand that you may be questioning how feasible it is for you to get contacts.
Well, there are numerous ways to accomplish this. Joining a WhatsApp group and storing all the numbers you don't already have stored is one of the easiest methods to go about doing this.
There is yet more to it. After saving their numbers, send them a message asking them to save your contact information as well.
Keep in mind that they also need to have your number saved.
Try as hard as you can to save as many contacts as you can because the more contacts you save, the more views you will receive.
3. Post Attractive Photos
If you've been paying attention, you've probably noticed that the last thing you post on your status becomes the thumbnail view by default.
Always post attractive photos at the end of your status which will prompt users to view your status.
Conclusion
For people who run online businesses, increasing the number of WhatsApp status viewers is crucial because it serves as a platform for advertising their goods and services.
I believe you have learned how to increase whatsapp status views. You can proceed to try it with your current WhatsApp TV or channel you are currently building.