Are you tired of paying for music downloads? Fortunately, there are several websites where you can legally download music for free. These platforms offer a vast collection of songs, ranging from popular hits to independent artists, without any cost.
Now that music streaming services are more popular, you may listen to music lawfully and in great quality. The biggest turnoff, though, is that you frequently have to pay to get the tunes.
In this blog post, we will explore the best free music download sites that allow you to enjoy your favorite tunes legally and without breaking the bank.
The 10 Best Free Music Download Sites
Below are the top 10 best free music download sites to download free mp3 legally without restrictions:
1. Jamendo
Jamendo has established itself as a highly acclaimed platform, recognized for its exceptional ability to provide free music downloads that cater to the diverse needs of both listeners and independent artists.
With an extensive and expansive library of over 500,000 tracks, Jamendo embraces a multitude of genres and languages, allowing users to immerse themselves in a truly diverse musical experience. Navigating the website is a breeze, thanks to its user-friendly interface that seamlessly enables users to effortlessly explore a myriad of categories or undertake targeted searches for specific artists or songs.
One distinguishing feature of Jamendo is its unwavering commitment to empowering artists, actively encouraging them to share their musical creations under Creative Commons licenses.
By embracing this approach, Jamendo ensures that the music showcased on its platform remains not only freely accessible to all but also legally downloadable, reinforcing its reputation as a steadfast advocate for artists' rights and the promotion of creativity.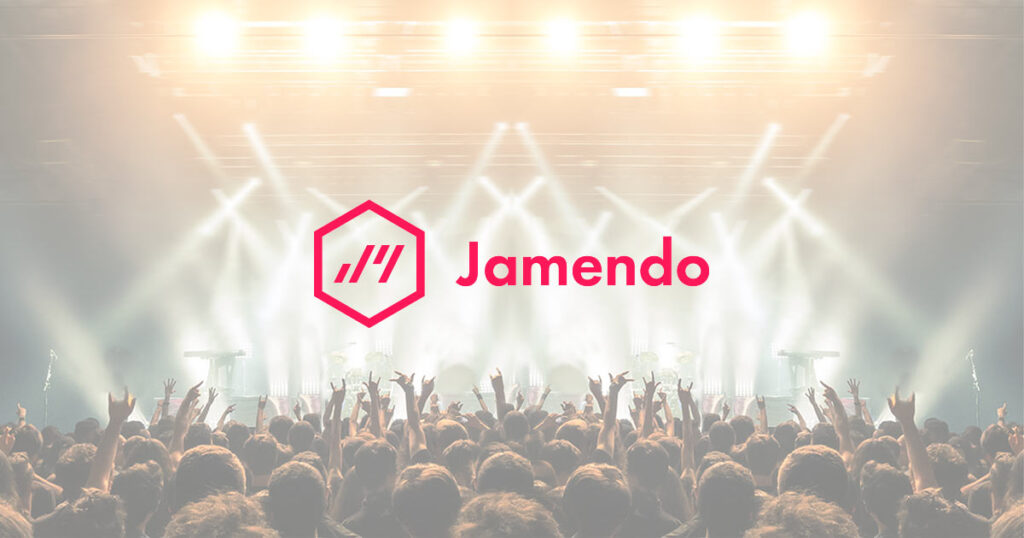 2. SoundCloud
SoundCloud has risen to remarkable prominence, captivating the hearts of fervent music enthusiasts and budding artists alike. Serving as a dynamic streaming platform, SoundCloud extends its capabilities by providing an invaluable feature—artists have the option to generously offer their musical creations for free download.
This unique characteristic sets the stage for musicians to share their brilliant tracks on SoundCloud, granting listeners the privilege of not only experiencing an expansive array of genres but also embarking on an enthralling journey of discovering new and exciting talents.
What distinguishes SoundCloud is its unwavering commitment to ensure that users can legally download their cherished songs, establishing an atmosphere of authenticity and compliance with intellectual property rights.
In this thriving ecosystem, music lovers are bestowed with the power to expand their musical horizons while supporting emerging artists through the delightful act of downloading their most beloved compositions.
3. Bandcamp
Bandcamp stands as an exceptional and praiseworthy platform that harmoniously brings together independent artists and passionate music enthusiasts.
It serves as a creative haven where artists can effortlessly upload their musical masterpieces, granting them unparalleled control over their work by allowing them to set their desired prices or even offer free downloads as an expression of their artistic generosity.
Bandcamp's profound impact goes beyond mere music distribution, as it becomes a nurturing ground for emerging musicians, affording them a captivating space to showcase their talents and unlock their true potential.
For music enthusiasts, Bandcamp is a treasure trove where they can embark on an enchanting journey of exploration, indulging in the discovery of distinctive and captivating music styles that defy conventional boundaries. Going above and beyond, Bandcamp introduces an innovative "name your price" feature, empowering listeners with the liberty to determine the value they perceive and willingly contribute for music downloads.
This unique facet of the platform enables an inclusive and diverse community to thrive, encompassing those who choose to download songs for free as well as those who generously support their favorite artists through their monetary contributions.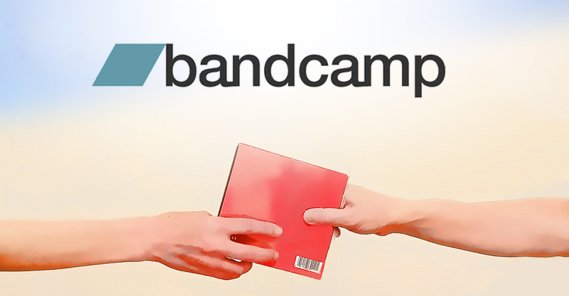 4. Free Music Archive
The Free Music Archive (FMA) stands as an expansive repository brimming with top-tier, legally accessible music of exceptional quality. Within its virtual halls, a wealth of musical masterpieces spanning diverse genres awaits discovery, ensuring that every listener's discerning taste is duly satisfied.
FMA grants users the ability to embark on a curated journey, effortlessly navigating through its vast collection by curator, genre, or chart, thereby facilitating a personalized and immersive musical experience. What sets FMA apart is its unwavering commitment to safeguarding legal compliance and empowering users with a spectrum of licensing options.
These options include public domain and Creative Commons licenses, assuring that the music available for download can be enjoyed and utilized within the bounds of legality, whether for personal enjoyment or for commercial ventures that demand the perfect soundtrack.
5. NoiseTrade
NoiseTrade emerges as a remarkable platform that fosters direct connectivity between artists and their ardent fans, opening doors for a seamless exchange of musical creations. Operating on an ingenious "pay what you want" model, NoiseTrade empowers listeners with the freedom to download music free of charge while graciously presenting an opportunity to leave a voluntary tip as an expression of support and appreciation for the artists' extraordinary talent.
This synergistic environment gives rise to an ever-expanding spectrum of genres, enriching the musical landscape and facilitating an effortless exploration of new and emerging artists.
By adhering to legal protocols, NoiseTrade ensures that every music download is both ethical and lawful, enabling music enthusiasts to revel in a plethora of captivating tunes without having to bear any financial burden. Thus, NoiseTrade stands as a bastion of artistic collaboration, a sanctuary where artists and fans converge, harmonizing their passion for music while embracing the joy of discovering fresh talent, all without spending a single dime.
6. YouTube
YouTube, widely recognized as a prominent video-sharing platform, extends its allure by boasting an extensive reservoir of music. Within its digital domain, countless artists and channels bestow upon the platform their musical creations, thereby amplifying the melodic repertoire available to avid listeners.
In the immersive realm of YouTube, one can unearth a myriad of captivating treasures, ranging from official music videos to exhilarating live performances, and even audio tracks ripe for free download. These offerings often come accompanied by download links thoughtfully placed within the video descriptions, presenting an avenue for users to embrace their favorite tunes at their convenience.
However, it is crucial to exercise due diligence and prudence, ensuring that the copyright permissions and the legality of the downloads are verified. By adhering to these necessary precautions, music enthusiasts can indulge in the vast auditory wonders YouTube has to offer, allowing their musical odyssey to unfold with assurance and peace of mind.
Conclusion
Finding legal and free music downloads can be a challenge, but these websites make it easier for you to enjoy your favorite tunes without any cost. Jamendo, SoundCloud, Bandcamp, Free Music Archive, NoiseTrade, and YouTube offer a diverse range of music genres and options for downloading music legally.
Explore these platforms and discover new artists while supporting the music community. Remember to respect the copyrights and licenses of the artists and enjoy the music responsibly. Happy listening!