In this post I will show you how to find the next crypto gem with a potential of up to 100x that is capable of making you a huge profit in your crypto journey.
It's always exciting to hear about people who put a few thousand dollars into a cryptocurrency and transformed it into millions of dollars.
Shiba Inu (SHIB), a coin formed as a derivative of Dogecoin (DOGE), was founded by two brothers from New York, and their original investment grew to approximately $9 million.
Dogecoin was founded as a joke and gained widespread popularity thanks to Elon Musk's tweets.
Many billionaires have been made thanks to meme currencies and altcoins, as well as meme stocks like GameStop and AMC.
However, by the time everyone has heard about it, it is usually too late. The major gains have already occurred, and if you jump in because you're afraid of missing out (FOMO), you're likely to lose money.
The objective is to locate these crypto gems ahead of the competition. And you can do it by using some methods for finding them.
Let's proceed as I show you how to find the next crypto gem.
Table of Contents
What are crypto gems?
Crypto gems are undervalued, out-of-the-public-eye cryptocurrency coins and tokens that have the potential to yield significant returns.
These new coins are frequently offered at a low price, generally under a cent each, and offer the prospect of high returns.
Because these coins have a smaller overall market capitalization (sometimes just called a market cap), increasing their value by 100x requires a lot less market involvement and volume.
READ MORE: Metamask Airdrop 2022: Token, Address, Telegram, Legit, Bot, Reddit
People find is difficult on how to find the next crypto gem which could possibly fetch good money.
To grow 100 times from where they are currently, Bitcoin (BTC) and Ethereum (ETH) would need hundreds of billions, if not trillions, of dollars in additional money.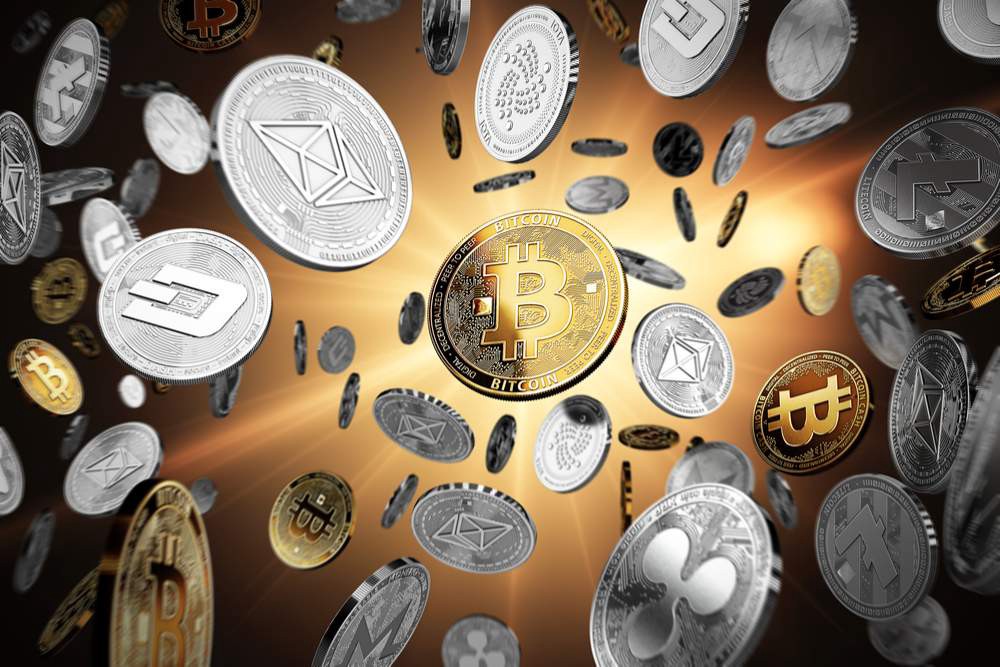 How to determine the next crypto gems
You can use a variety of variables to evaluate if the risk/reward ratio of purchasing a particular coin is worthwhile.
The following are the most important are factors to check for in you want to find the next crypto gem:
1. Consider Price of the coin
The impact of a coin's pricing is a complicated subject because the effect is largely due to human psychology.
When consumers consider buying Bitcoin, the present price of a single coin is in the tens of thousands of dollars, owning a portion of a Bitcoin does not seem enticing.
When buying a coin worth fractions of a cent, though, it seems better to declare you own tens of thousands of them and then imagine how much your treasure will be worth if the coin hits a cent or even a dollar.
This is also why firms frequently split their stock to appeal to retail investors.
However, with crypto, it is critical to consider a coin's entire market cap, which is computed by multiplying the number of coins in circulation by the coin's price.
Bitcoin is currently priced at $34,000 and has 18.7 million coins in circulation, giving it a market capitalization of $640 billion as of this writing.
Dogecoin has a market valuation of $30 billion, with a price of $0.23 and 130 billion coins in circulation.
Many DOGE investors have now done some mental math to figure out how much their holdings would be worth if one DOGE reached the price of one BTC.
2. Who are the team behind the coin?
The best place to begin your research on a coin is to look at the entire project. Take a peek at the website and see who is behind it.
Find out what other projects they've worked on, how capable they are of delivering on their commitments, how active they are on social media channels, and whether they take community ideas into account.
Examine how the coin fits into the crypto ecosystem, as well as potential use cases and the project's roadmap.
While you're researching the team, find out who the project's backers are.
Crypto venture capital firms frequently support multiple projects, and you can check to see if they are credible and if any of the coins they have previously backed have performed well.
3. How many holds the coin?
It's possible to keep track of how many different wallets are holding the coin and how much each holds using blockchain explorers like Etherscan for the Ethereum blockchain and BscScan for the Binance Smart Chain.
The number of holders should ideally increase as the coin becomes more popular, especially for new coins, and no single wallet should store too much of the coin.
Before you look out for how to find the next crypto gem, check how many people holds the coin.
READ MORE: Mufasa Inu Token Review: Price, Contract Address & How to buy
4. Contract Address
Many of these coins are created as tokens on blockchains such as Ethereum or Binance Smart Chain.
They are generated using smart contracts, which are irreversible and define all of the coin's functionalities and parameters.
While this may appear confusing at first, after learning more about smart contracts and gaining some expertise, it becomes clearer what the smart contract can do and how the token was formed.
For example, if the smart contract's owner has the ability to mint new tokens, how many tokens he has, and how the tokens were distributed.
It also aids in determining whether any exploits are available owing to code flaws.
Where and how to find the next crypto gem
Here is what you have been waiting to hear, how to find the next crypto gem.
While some people rely on friends and influencers to tell them about crypto gems, the highest profits come from finding these coins first, before everyone else.
Listings on decentralized exchanges.
Blockchain explorers.
Price tracking websites.
Group messaging apps.
What you should avoid in crypto gems
Bad tokenomics.
High promises.
Exploits in the code.
Weak team and community.
Conclusion
Here is my final thought on how to find the next crypto gem, which I have to be honest about.
Sarching for crypto gems and discovering them before the rest of the world does is risky and time-consuming, but it can also be quite profitable.
Keep an eye out for red signals, be willing to lose some money, and you'll find it simpler to discover these gems and economically trade them with time and expertise.
Thanks for reading, what do you think, kindly drop your comments.