The art of selecting the perfect meme to match any given moment is a skill that extends to various contexts, particularly when it comes to reactions.
Among the wide array of reaction memes that have permeated online culture, confused memes hold a position of great popularity. These delightful creations offer a humorous means to express feelings of perplexity or shed light on bewildering situations.
With their comedic essence, confused memes become a powerful tool in capturing and conveying the essence of confusion, evoking laughter while aptly reflecting the complexities of our daily encounters.
Table of Contents
What is Confusion Memes?
If you haven't yet familiarized yourself with the world of memes, we recommend starting with our introductory guide to gain a solid understanding.
Confusion memes encompass a wide range of content, all centered around finding humor in misunderstandings and blunders. These memes serve as a brilliant vehicle to highlight inconsistencies, paradoxes, or simply the nonsensical nature of certain statements.
In this compilation, we will primarily focus on reaction images as the prime representatives of confusion memes. These images often feature individuals, be they famous or not, sporting expressions of bewilderment. While text may accompany these memes, it is not always a requisite. Such memes frequently make appearances in Twitter replies and various other social media comments.
However, it's essential to note that confusion memes aren't limited to just reaction images. The category also encompasses general image macros, which consist of pictures overlaid with text. We have included examples of these as well for your enjoyment and reference.
Top 5 Confused Memes
Below are the top 5 confused memes you should know:
1. Confused Nick Young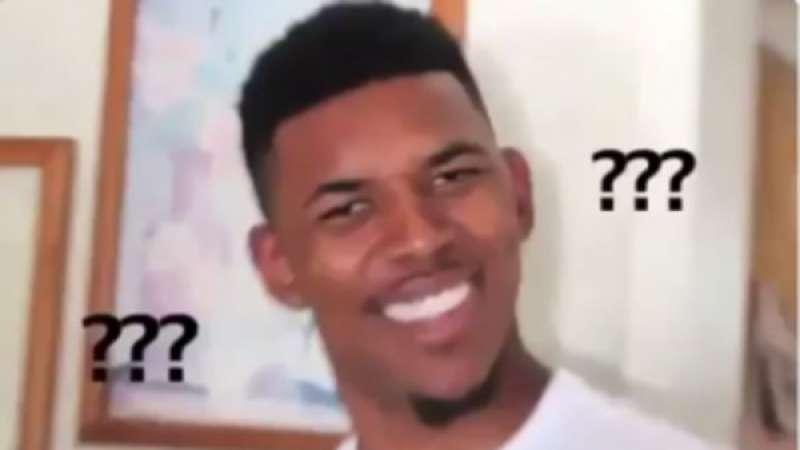 Let's kick off with a highly sought-after meme in the realm of confusion. The meme in question is none other than "Confused Nick Young," a reaction image showcasing an NBA player bearing the same name. This gem originated from a television series called "Thru The Lens," which provided an intimate glimpse into the daily life of this talented basketball player.
The meme itself captures Nick Young donning a perplexed facial expression, surrounded by question marks, extracted directly from the aforementioned show. This image can be utilized in its original form, or one can take the liberty of enhancing it by adding text or making alterations to Nick's appearance.
The sheer potency of this meme as an expressive tool for conveying bewilderment has propelled it to the forefront of online culture, earning its well-deserved status as one of the most renowned memes of 2015.
2. Drakeposting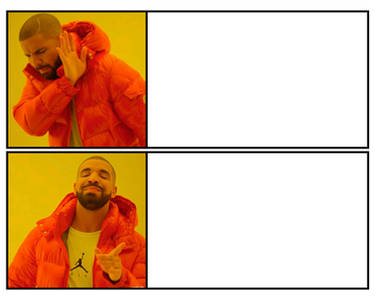 Embracing the captivating realm of confusion and incredulity, we encounter a remarkable meme that harnesses the expressive prowess of rapper Drake, renowned for his involvement in the TV series "Degrassi." This meme revolves around a screenshot captured from the show, serving as a versatile canvas for a myriad of captions that encapsulate the essence of bewilderment and disbelief.
The beauty of this meme lies in its ability to encapsulate relatable moments, allowing one to articulate the state of perplexity experienced when attempting to decipher the cryptic ramblings of a friend. With captions like "When you're trying to figure out what your friend is talking about," this meme becomes a vibrant conduit for the shared experiences of navigating through the maze of bewildering conversations.
This meme featuring Drake stands as a testament to the creative depths of online culture, providing a platform for users to express their befuddlement in a whimsical and relatable manner. It has emerged as a beloved symbol of confusion and has seamlessly woven itself into the fabric of internet humor, establishing its enduring presence in the vast landscape of meme culture.
3. Woman Yelling at a Cat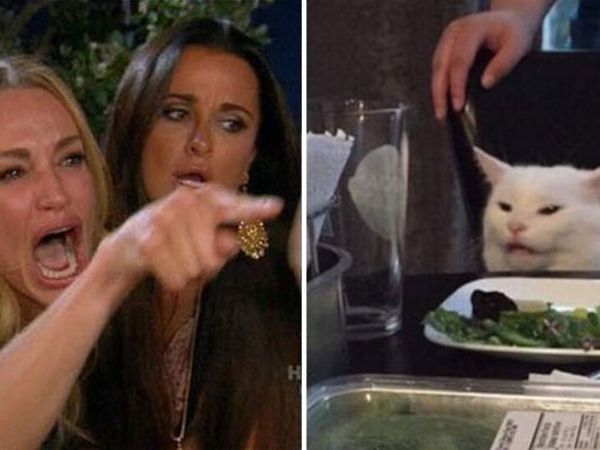 Within the vast realm of internet memes, we encounter a highly popular gem that centers around a captivating juxtaposition of a woman passionately expressing her emotions while admonishing a nonchalant feline perched upon a table. The cat's bewildered countenance serves as a vivid illustration of its confusion amidst the chaotic scene. This meme has become an emblematic representation of anger and frustration, capturing a range of exasperating experiences.
The seamless integration of these contrasting elements allows individuals to channel their own feelings of annoyance or discontent, finding solace in the relatable image of the woman venting her frustrations while the cat seemingly remains unfazed. This meme offers a creative outlet to convey the complexities of everyday life and serves as a light-hearted means to commiserate with others facing similar trials and tribulations.
As it continues to permeate the digital landscape, this meme has cemented its status as a go-to expression of ire and vexation. Its enduring appeal lies in its ability to encapsulate and convey relatable emotions, making it an invaluable asset within the realm of internet culture and meme appreciation.
4. Distracted Boyfriend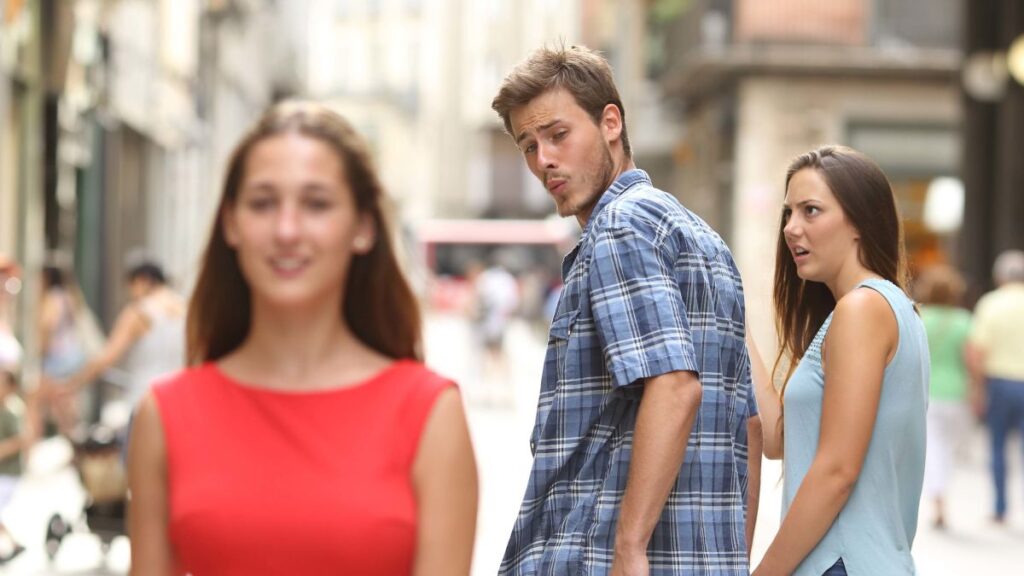 Delving into the captivating world of internet memes, we come across a widely recognized gem that encapsulates the complexities of human emotions and the temptations that can arise within relationships. This meme entails a photograph capturing a man walking alongside his girlfriend, yet his eyes betrayingly wander towards another woman. The image serves as a poignant representation of the internal struggle between commitment and the allure of temptation, particularly in matters of fidelity.
The power of this meme lies in its capacity to encapsulate a myriad of emotions, allowing individuals to express feelings of temptation, conflict, or even guilt. It resonates with those who have experienced the tug of infidelity or have grappled with the complexities of human desires and the commitment to a partner.
By harnessing the relatable visual of the wandering eyes, this meme has gained widespread usage, emerging as a symbolic expression of the human struggle against temptation. Its versatility and universal appeal have solidified its place within the expansive lexicon of internet culture, providing a visual language to explore the intricacies of relationships, loyalty, and the allure of forbidden desires.
5. Math Lady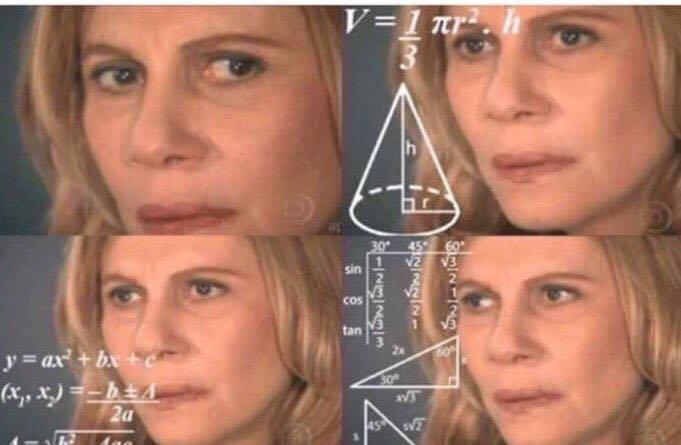 Unveiling the bewilderment encapsulated within the realm of memes, we encounter an intriguing specimen known as the "confused look" meme. This particular gem showcases the talents of Brazilian actress Renata Sorrah, originating from a captivating scene in the telenovela "Senhora do Destino." Renata's character has struck a chord with viewers, propelling snippets from the show into the realm of internet memes.
The contemporary iteration of this meme showcases a quartet of screenshots derived from the original GIF, immortalizing Sorrah's perplexed expression. In each shot, math equations take center stage, superimposed upon the image. Accompanying captions often reference the necessity of engaging in mental calculations as a consequence of confusion, resulting in a humorous portrayal of furiously crunching numbers within one's mind.
This meme serves as a whimsical means to express the fervent mental gymnastics undertaken when confronted with puzzling situations. It encapsulates the universal experience of grappling with confusion while evoking laughter through the juxtaposition of math equations and Renata Sorrah's iconic expression.
By blending humor, mathematics, and an iconic pop culture moment, this meme offers a unique and entertaining way to convey the intense mental computations required in the face of bewildering circumstances.