Yusuf Gatewood, an American actor best known for his roles as Doug in the 2005 film The Interpreter and Vincent Griffith in The Originals, was born on September 12, 1982, in Hillsborough, North Carolina.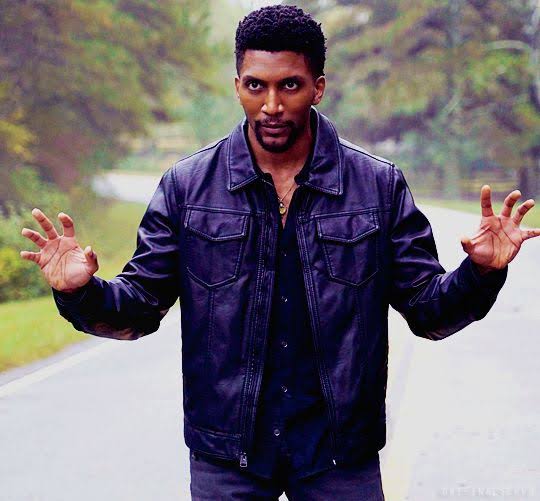 Profile summary
| | |
| --- | --- |
| Full name | Yusuf Gatewood |
| Date of birth | September 12, 1982 |
| Place of birth | Hills borough, North Carolina |
| Occupation | Actor |
| Nationality | American |
| Gender | Male |
| Net worth | $10,000 |
| Famous for | The interpreter and the Originals |
Early life and education
1982 marked the birth of Yusuf Gatewood in Hillsborough, North Carolina. Because he frequently watched TV with his parents, Yusuf had an early interest in acting. His acting career began in elementary school, and it continued in school productions once he enrolled in a nearby high school.
Yusuf was quite physically active because he played basketball and soccer, but after graduating from high school in 2000, he decided to concentrate on his acting career rather than enrol in college.
Parents and family
When it comes to discussing his family, Yusuf is quite private, therefore nothing is known about his brothers and parents. He was raised in a middle-class household, and neither of his parents are college graduates. It is also well known that Yusuf's father served in the US Army during World War II.
Career
Yusuf made his screen debut in the comedy-drama "Wonder Boys" from 2000, which was directed by Curtis Hanson, co-written by Michael Chabon and Steven Kloves, and starred Michael Douglas, Tobey Maguire, and Frances McDormand. The movie was a major success, garnering nominations for 46 other awards and winning 21 of them, including an Oscar.
He rose to fame in 2005 for his role as Doug, one of the main characters in the Nicole Kidman, Sean Penn, and Catherine Keener-led criminal mystery thriller "The Interpreter". The film was nominated for two further Oscars and received three wins. Tusuf played Ed in the action/crime thriller "Mask of the Ninja" in 2008; the film was poorly regarded.
In the horror film "House at the End of the Drive" from 2014, he played Clarence Greene. Yusuf portrayed Gil in the family comedy "Sweet Surrender" that same year, although it received little notice. His two most recent film appearances were in the comedies "Barbershop: The Next Cut" from 2016 and "Acob's Ladder" from 2019.
In the 2003 episode "Forgive, But Don't Forget" of the David Koepp-produced criminal drama "Hack," which starred Andre Braugher, David Morse, and Matthew Borish, Yusuf made his television debut as Truby.
Later, Yusuf made brief cameos in a number of shows, including the family drama "Lincoln Heights," the murder mystery drama "Law & Order: Criminal Intent," and yet another crime mystery drama, "CSI: Crime Scene Investigation." He accepted an offer to portray Famine in three episodes of the Neil Gaiman and Terry Pratchett fantasy comedy "Good Omens" in 2019. The show also features David Tenant, Michael Sheen, and Frances McDormand.
Wife
Yusuf is highly private about his romantic relationships and steers clear of discussing both his past and present relationships as well as his sexual orientation. He was for a while thought to be gay as a result, and some of his supporters even claimed to have seen him with his purported boyfriend.
Net worth
He has a $10,000 net worth that he has accumulated from his performing career.
Height and weight
At 6 feet (1.83 metres) tall, he has a weight of roughly 170 lbs (68 kg).