Stephanie Lynn Nicks (born May 26, 1948) is a popular American singer, songwriter, and producer who is known for her work with the band Fleetwood Mac and as a solo artist.
Profile summary
| | |
| --- | --- |
| Full name | Stephanie Lynn Nicks |
| Date of birth | May 26, 1948 |
| Birth place | Phoenix Arizona, USA |
| Profession | Singer, Songwriter |
| Gender | Female |
| Net worth | $75 million |
| Nationality | American |
Early life and education
The daughter of corporate executive Jess Nicks and Barbara, Stevie Nicks, was born on May 26, 1948, in Phoenix, Arizona, in the United States. Her musically inclined grandfather, who raised her in an extended family, taught her how to sing and play the guitar.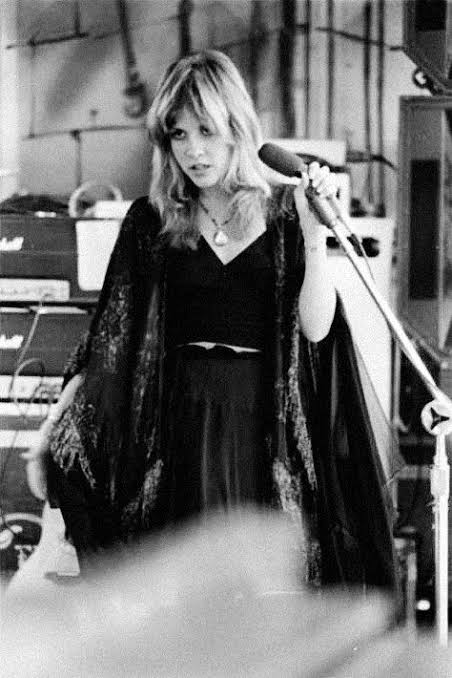 Due to the nature of her father's work, her family relocated frequently, and she spent her formative years in Phoenix, El Paso, Salt Lake City, and Los Angeles. She spent her teenage years writing and performing music after receiving a guitar as a gift for her 16th birthday.
She attended 'Arcadia High School' before transferring to 'Menlo Atherton High School,' where she subsequently met Lindsey Buckingham, her future business partner. She studied speech communication as a major at 'San Jose State University'. She left school in 1968 to pursue a career in music.
Parents and family
Barbara Nicks and Jess Nicks welcomed Stevie Nicks into the world in Phoenix, Arizona, in the country of the United States.
On December 28, 2012, her mother passed away at her home in Paradise Valley, Arizona, following a brief illness with pneumonia.
At the age of 80, her father passed away from heart failure on August 10, 2005. He created the now-defunct performance venue Compton Terrace in 1979 after stepping down as the chairman and president of Armour/Greyhound.
Career
Javier Pacheco, Calvin Roper, and her friend Lindsey Buckingham started a band named Fritz, and they invited her to join. In 1968, she joined the group, and they went on tour and opened for artists like Jimi Hendrix and Janis Joplin.
Fritz broke up in 1972. In 1975, Nicks and Buckingham became a part of Mick Fleetwood's band, "Fleetwood Mac."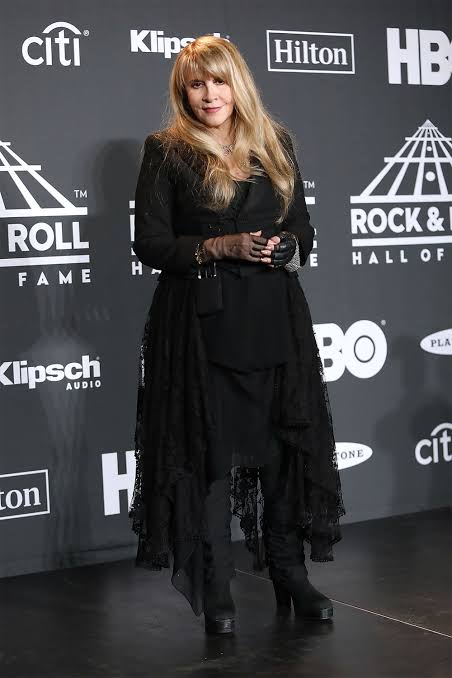 'Fleetwood Mac' was their first album as a group in 1975. Nick sang the popular song "Rhiannon." In 1977, the band issued "Rumours." The band members were experiencing a challenging time and hoped for success.
Her single's album, Dreams, went on to become a bestseller and win a "Grammy Award." Before beginning a solo career, she appeared with the band on the albums "Tusk" (1979) and "Live" (1980); she later continued to perform with the band. In 1981, she released her first solo album, "Bella Donna," which peaked at No. 1 on the "U.S. Billboard chart." The record earned her numerous platinum certifications and made her a recognised solo artist.
Her next studio album, "The Wild Heart," was released in 1983, and it was followed by "Rock a Little" in 1985. Both albums received platinum certification. After a four-year hiatus from her solo endeavours, she released 'The Other Side of the Mirror' in 1989. It included the popular song "Rooms on Fire." She became dependent during this time as her cocaine addiction problem grew. She undertook a significant amount of touring in the UK, US, and Europe after the album's release, but she later claimed that her drug use prevented her from remembering the trips.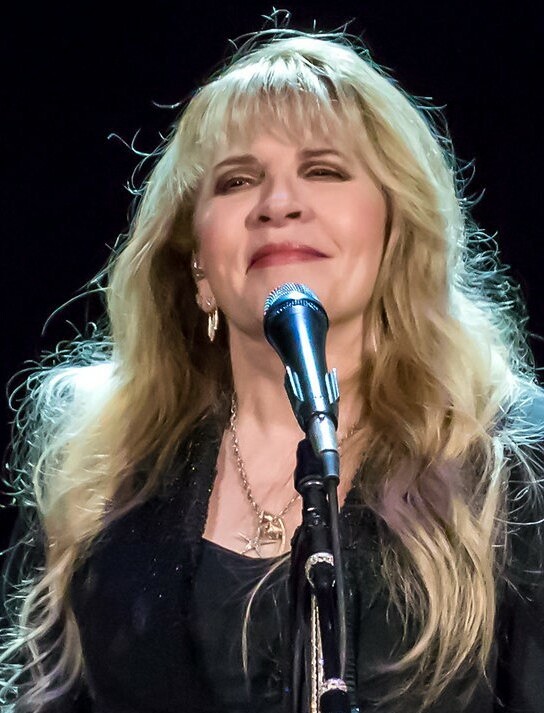 After going through a very trying time in both her personal and professional lives, she released the album "Street Angel" in 1994. She had to take a break to recover from her drug addiction because the album did not perform well. The band members of "Fleetwood Mac" came back together in 1997 for the "The Dance" tour, which celebrated the 20th anniversary of the publication of the group's hugely popular album "Rumours." The trip was a big success and provided Nicks with the self-assurance she needed to advance.
She went seven years without releasing a solo album before 'Trouble in Shangri-La' appeared in 2001. The album did well and was awarded gold status in the United States. Her album "In Your Dreams" was published in 2011, the same year as her first solo album, "Bella Donna," celebrated its 30th anniversary.
Her eighth solo album, "24 Karat Gold: Songs from the Vault," was published in 2014 and debuted at number 7 on the "US Billboard." Later, she toured with "Fleetwood Mac" as part of the "On with the Show" tour. Since then, she has travelled with different bands, including "The Pretenders." She also contributed a song to the album "Lust for Life" by Lana Del Ray.
She has made appearances on numerous television programmes over the course of her career, which has spanned more than five decades. These include "American Horror Stories," "The Ellen DeGeneres Show," "The Oprah Winfrey Show," "Late Show with David Letterman," "American Idol," "Saturday Night Live," and many others.
Husband
Before separating, she dated Lindsey Buckingham for a number of years. In order to care for the infant her best friend left behind, she married her best friend's widower. She kept up strong contact with her former stepson despite the short marriage.
Children
Because of her demanding career and desire to pursue her art, Stevie Nicks has stated that she made the conscious decision to forgo having children of her own.
Net worth
Stevie Nicks is worth about $75 million.