American DJ and record producer Steve Aoki, who was born on November 30, 1977, is of Japanese descent.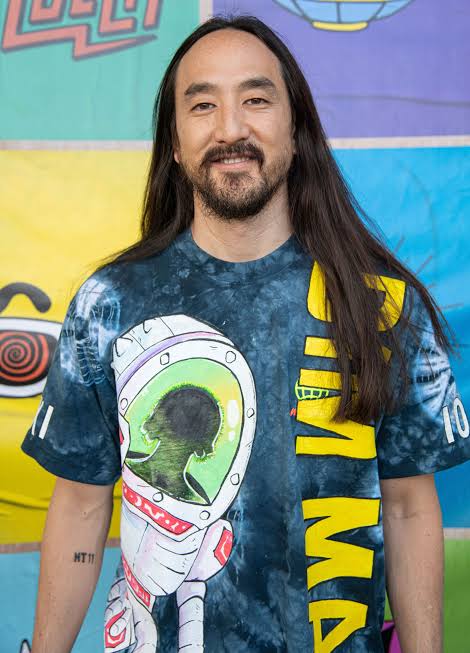 Profile summary
| | |
| --- | --- |
| Full name | Steven Hiroyuki Aoki |
| Date of birth | November 30, 1977 |
| Birth place | Miami, Florida |
| Profession | Dj, Record Producer, Music Programmer, Record Executiv |
| Gender | Male |
| Net worth | $120 million |
| Nationality | American |
Early life and education
Steven Hiroyuki Aoki was born in Miami, Florida, on November 30, 1977. He attended 'Newport Harbour High School' and graduated in 1995. He was born and raised in Newport Beach, California. He played badminton for the school team.
He graduated from the University of California, Santa Barbara, with two BAs: one in sociology and one in feminist studies. He began playing chess when he was four years old and excelled in both high school and college. He belonged to the "Revolutionary Anti-Imperialist League," a covert Maoist group in the US, while he was a student.
From his dorm room in the "Santa Barbara Student Housing Cooperative," he also organised clandestine performances.
Parents and family
Rocky Oki and Chizuru Kobayashi, two Japanese nationals, were the parents of Steve. His father was a professional wrestler who eventually founded the "Benihana" restaurant chain. Kana, his older sister, and Kevin, his older brother, are his siblings. Devon Oki, his half-sister, is an actress and model.
Career
Steve began his career by producing remixes before joining the Los Angeles-based band "Moving Units." He was a member of a number of different bands, including "This Machine Kills," with whom he published an album via "Ebullition Records."
In 2006, he joined Michael Davis of the 'MC5' and his "Music Is Revolution Foundation." He rose to fame for his on-stage acrobatic feats and engaging interactions with the crowd.
In March 2010, he and Zuper Blahq collaborated on the song "I'm in the House," which peaked at number five on the UK Singles Chart, UK Dance Chart, and UK Indie Chart. The song was also used in the films "Piranha" and the MTV reality series "Jersey Shore."
In January 2012, he released his first solo album, "Wonderland," which received a nomination for "Best Dance/Electronica Album" at the 55th Annual Grammy Awards. His initial EP. The next song was "It's the End of the World As We Know It."
In the 2013 America's Best DJ competition, sponsored by DJ Times magazine and Pioneer DJ, he placed sixth with his track "A Light That Never Comes," which he co-wrote with "Linkin Park." He created a lot of tracks at this time that were included in numerous advertisements, TV programmes, and motion pictures. For instance, "Get Me Outta Here" was featured in a "Scion" and "Back to Earth" commercial.
'Neon Future' (Parts I and I), his two-part record, was also a hit. 'US Dance/Electronic Album' lists for sections I and II both reached their highest points in 2014 and 2015, respectively. 'I'll Sleep When I'm Dead,' a documentary on his life that was shot while the two parts of 'Neon Future' were being produced, was released as a result of his meteoric rise to fame by 'Relativity Productions'.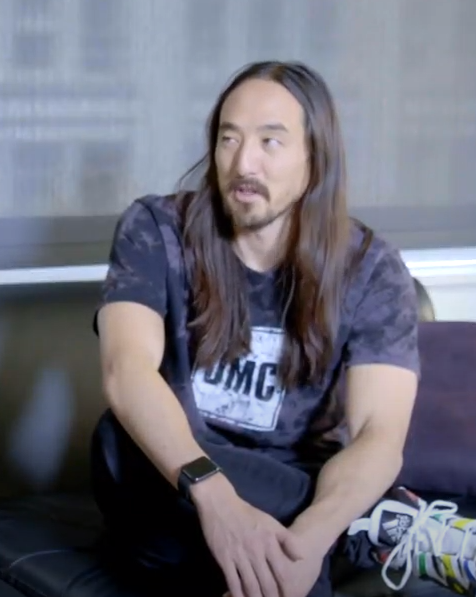 'Steve Aoki Presents Kolony,' his fourth studio album, was released on July 2017. Then, he worked with musicians from all around the world, including the Korean group "BTS," to make a number of singles. He recently announced the arrival of his five-track, cross-genre EP, "50KI," which features Quintino, Laidback Luke, Hardwell, and other international musicians. He once said that he wanted to return to the world what he had received from it and that one of the ways he might contribute to world peace through music.
In addition to music, he owns and operates The Dim Mak Collection, a clothing company.
Wife
Tiernan Cowling, his longtime Australian girlfriend, and wife Steve were married in Hawaii in 2015 after five years of engagement.
Net worth
Steve Aoki has a net worth of $120 million. Aoki has held the title of highest-grossing dance artist in North America at various stages in his career.