British actor Max Lloyd-Jones was born on February 26, 1991. He is well recognised for his roles in the children's and family programmes "Exchanged at Birth" on ABC.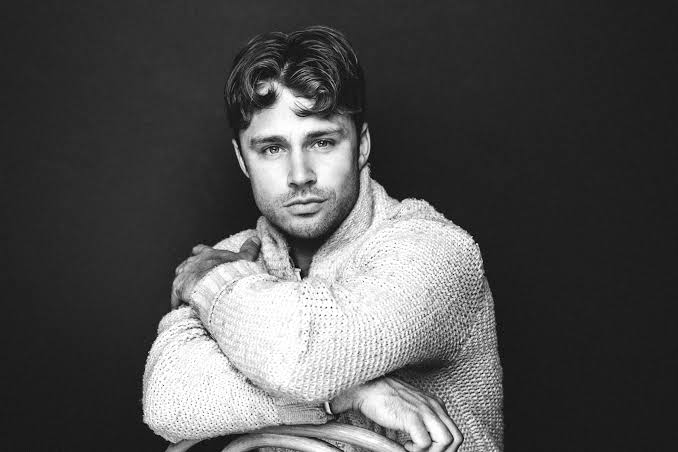 Profile summary
| | |
| --- | --- |
| Full name | Max Lloyd-jones |
| Date of birth | Februrary 26, 1991 |
| Occupation | Actor |
| Ethnicity | White |
| Nationality | English |
| Gender | Male |
| Net worth | $1.5 million |
Early life and education
In London, Max Lloyd-Jones was born on February 26, 1991. He grew up with his mother Jane Lloyd-Jones and his father Peter Lloyd-Jones, and their sources of income are still unknown to the wider public. His sister is more spirited, although we don't know her name.
His education has not yet been made public.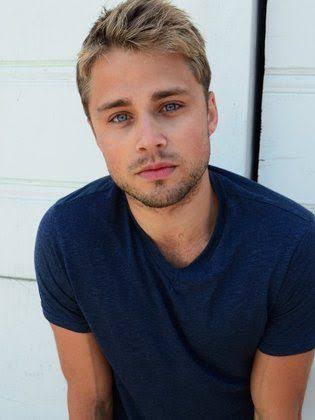 Parents and family
Max Lloyd-Jones was brought up by his mother, Jane Lloyd-Jones, and father, Peter Lloyd-Jones, in his home town of London during his formative years. Their occupations have not been made public yet. The name of his sibling is also unknown.
Career
As David Durango in the 2005 sports parody movie "The Sandlot 2," a sequel to the 1993 film "The Sandlot," Max Lloyd-Jones made his professional acting debut. Since 2008, he has been in two episodes of the web series/series CW Sensation of the "unusual" series and a small role in the violent movie "Solstice" as an eager skimmer.
In  2009, he played Wes in the short parody movie "Incredible Image Media," and in 2011, he starred as Kevin in the hit TV movie "Youngster Fight," which was about poor behaviour. His performance as Briggs in the home-produced DVD film "Flicka: Country Pride" and Len Roberts in the 2012 film "Stone Markers," an experimental vertebral column refrigerator.
In 2013, he starred in "Worrisome Virgins," which was based on the 2005 sex harrassment at the Milton Academy in the Boston area, Max Lloyd-Jones portrayed the role of Luke. Soon after, he received his big break when he was chosen to play Noah in the ABC Family children's/performance TV show "Traded at Birth"'s premiere. His roles as Phillip in the violent made-for-TV movie "The Dorm" and Dylan Stark in the musical family hit "Finding Harmony" both came after, both in 2014.
He appeared as Sam Atwill in the conflict and played Dave in Madame Ford's "Simply Human", and "Field of Lost Shoes" . Max Lloyd-Jones played Jason Priestley in the made-for-TV movie "The Unauthorised Beverly Hills, 90210 Story" in 2015, which was based on the popular 1990s television programme "Beverly Hills, 90210."
In 2015–2018, he co-starred alongside Tom Thornton in the hit Canadian–American television series "When Calls the Heart," which was his next significant job. During this time, Max continued to run a number of companies; in the spoof "Is a Gun in Your Pocket? The made-for-TV experience spoof movie "Endeavours in Babysitting" saw him next in the role of Agent James.
His roles as Michael Collins in the 2016 made-for-TV horror film "Child In The Attic" and Kadin Kaul in the quick thrill ride "Kadence" followed. He appeared in guest roles in TV shows like "Exceptional Ladies," "A Truly Long Time Before," and "Rule," and then he portrayed the role of Blue Eyes in the widely acclaimed science fiction film "Battle for the Planet of the Apes."
Relationship
From 2005 until 2006, Lloyd-Jones maintained a relationship with Samantha Burton, his co-star in "The Sandlot 2". Between 2006 and 2008, he then continued his relationship with the talented lyricist, guitarist, and mandolinist Cheyenne Kimball.
He hasn't been openly affiliated with any lady since that time and for the foreseeable future, so it's accepted that he is currently single.
Height and weight
Height At 5 feet, 1 inch (1.70 metres), he is approximately 140 lbs (64 kg) in weight.
Net Worth
His net worth is reportedly $1.5 million.