American singer, songwriter, rapper, and actress Stacy Ann Ferguson, better known by her stage name Fergie, was born on March 27, 1975.
Profile summary
| | |
| --- | --- |
| Full name | Stacy Ann Ferguson, |
| Date of birth | March 27, 1975 |
| Birth place | Hacienda Heights, California |
| Profession | American Singer, Songwriter, rapper and actress |
| Gender | Female |
| Net worth | $45 million |
| Nationality | American |
Early life and education
Stacy Ann Ferguson, better known as Fergie, was born in Hacienda Heights, California, on March 27, 1975. German, Irish, Northern Irish (Scots-Irish), Luxembourgian, English, Scottish, and Swedish people make up Fergie's ethnic background. The fact that one of her father's grandmothers was born in Guanajuato, Mexico, has also been repeatedly asserted by her. Tim Ferguson is her uncle and the editor of Forbes Asia.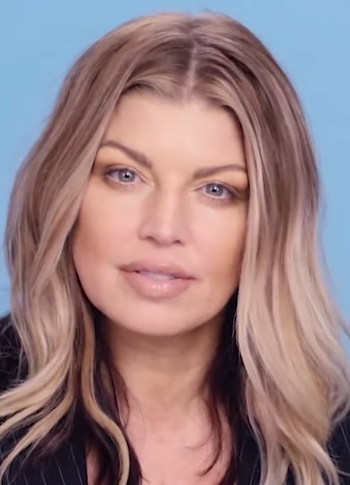 Actually, her father and grandparents also go by the nickname "Fergie" throughout the family. Doctors wanted to give Ritalin to Fergie when she was a child because she was so hyperactive, but her mother objected. Along with Renee Sands and Stefanie Riddle, Ferguson attended Mesa Robles Middle School, Glen A. Wilson High School, and John F. Kennedy High School. The Wild Orchid Band was later created by the three. She excelled academically, was involved in extracurricular activities, and was a cheerleader. In addition to winning her school's spelling bee, Fergie was a Girl Scout.
Parents and family
Stacy Ann Ferguson, the daughter of Theresa "Terri" Ann Gore and John Patric Ferguson, was born on March 27, 1975, in Hacienda Heights, California, in the United States. Both of her parents were devout Roman Catholics who worked as teachers. Her parents had cancer, but they recovered after receiving treatment. When Fergie was 13 years old, her parents separated. Jagger James Sampson, who was born on January 23, 2014, is Fergie's nephew. She also has an older sister named Dana Marie Ferguson, who works as an actress.
Career
Together with her pals Renee Sandstorm and Stefanie Ridel, Fergie founded the pop group Wild Orchids, formerly known as "New Rhythm Generation," in 1990. In 1995, they made the soundtrack for the NBC sitcom Hope & Gloria. The band's self-titled debut album, which included the hits "Talk to Me," "At Night I Pray," and "Supernatural," was released in 1996.
More than 10,000 copies of their debut record were sold in the US. The band went on to release three more albums, the modestly successful ones Oxygen (1996), Fire (2001), and Hypnotic (2003). In September 2000, Ferguson departed the organisation.
Ferguson joined 'the Black Fed Peas', a well-known band. 2003's "Elephunk," Fergie's debut album with the group, featured hit singles like "Where Is the Love," "Shut Up," and "Hey Mamma." This album was a huge success, and the group's song "Let's Get It Started" earned them a Grammy Award in 2004 for best rap performance by a group or duo.
The band's following album, "Monkey Business," was released in 2005 and gained triple platinum certification from the RIAA. It debuted at number two on the US Billboard 200. Fergie eventually established herself as the band's main performer. It had great commercial success.
The Peas' decision to use Fergie as the female vocalist helped them become more well-known. In 2006, Fergie realised her dream of releasing the critically acclaimed "The Dutchess," her debut solo album.
'London Bridge' by Will.i.am and 'Glamorous' by Ludacris, two songs that have topped international charts, were included on the CD.
The most popular song in Europe became the ballad "Big Girls Don't Cry." The album's singles were huge successes in the US, Canada, Australia, and New Zealand. In 2014, she followed up with the single "L.A. Love (La La)," which was well-received by her admirers.
Her second solo album, "Double Dutchess," which is due out in 2017, has already begun production. However, the album's lead song, "M.I.L.F.$," was released on July 1st, 2016, and the video was conceptualised by Fergie and included other well-known mothers, like Ciara, Gemma Ward, Kim Kardashian West, and Ciara. After the birth of her child, according to Fergie, she was inspired to write this song.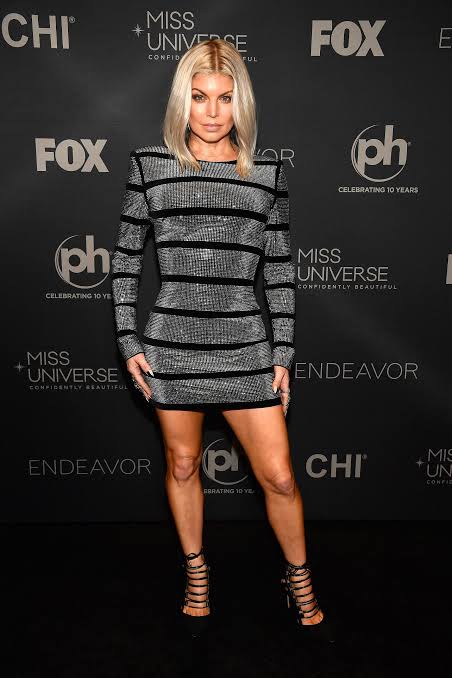 In the beginning, Fergie provided Sally's voiceovers for two TV shows based on Peanuts cartoon characters: It's Flashbeagle, Charlie Brown (1984), Snoopy's Getting Married, Charlie Brown (1985), and four episodes of The Charlie Brown and Snoopy Show. In her teenage years, she appeared in the television series "Kids Incorporated" for nine seasons (1984–1989). These were her first acting roles.
She then made her acting debut in 1986 portraying Lucy in the film "Monster in the Closet." She took a break from her musical endeavours and rekindled her love in acting. She appeared in "Poseidon" (2006) as a cruise ship singer, "Grindhouse" (2007) as a hitchhiker, and "Planet Terror" (2007) as Tammy.
When playing Saraghina in the 2009 movie "Nine," which also starred Penelope Cruz, Nicole Kidman, Kate Hudson, Sophia Loren, and others, Fergie even sung two songs. In 2011, she appeared in the Steve Jobs biographical film "One Last Thing."
Husband
Josh Duhamel, an actor, and Fergie have been happily married since January 2009; their son, Axl Jack Duhamel, was born in August 2013.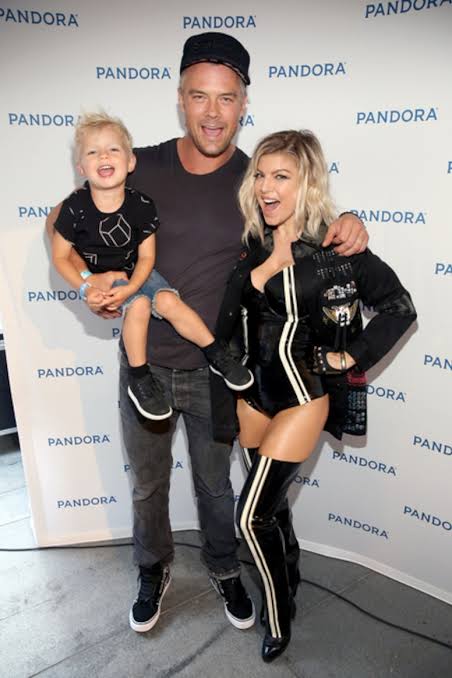 Net worth
Fergie is worth $45 million, according to her net worth.