Emmy Rossum is an American actress, singer-songwriter, and TV director who was born on September 12, 1986. Her most well-known role is that of "Fiona Gallagher" from the comedy-drama "Shameless."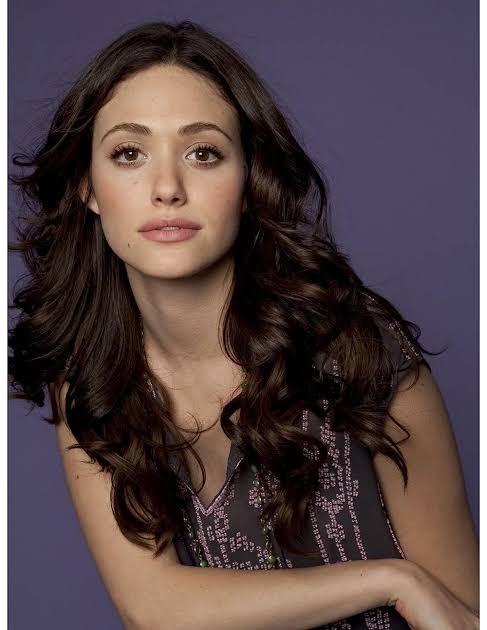 Profile summary
| | |
| --- | --- |
| Full name | Emmy Rossum |
| Date of birth | September 12, 1986 |
| Birth place | New York city |
| Profession | Actress, Singer-Songwriter and Tv director |
| Nationality | American |
| Gender | Female |
| Net worth | $12 million |
Early life and education
On September 12, 1986, in New York City, Cheryl Rossum, a single mother, gave birth to Emmy Rossum, (Emmanuelle Grey Rossum). When her mother became pregnant, her parents divorced. Her mother was employed as a business photographer.
She was raised as a Jew and took up singing at a young age. She joined the 'Metropolitan Opera Children's Chorus' at the age of seven. Within five years, the exposure proved to be very beneficial as she was able to perform on stage.
She even performed on stage alongside well-known opera singers.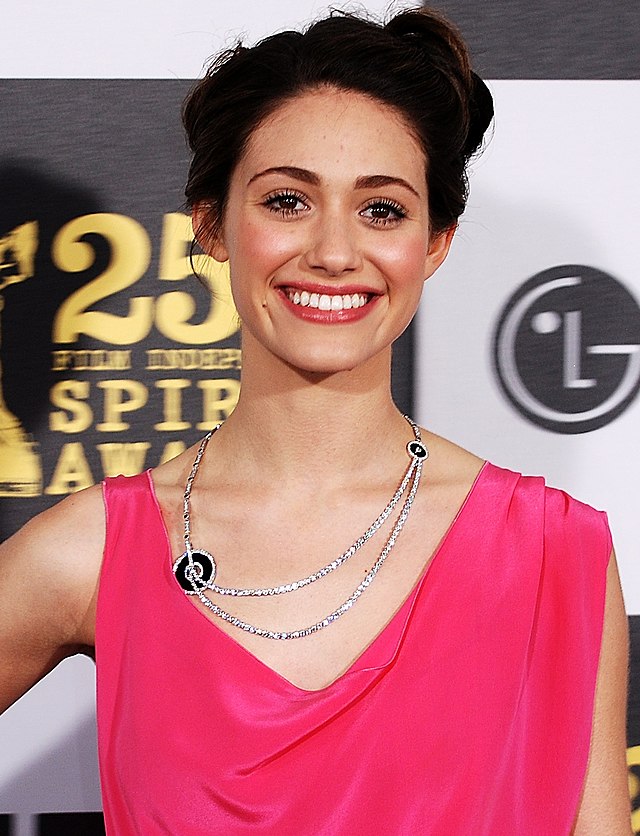 It's interesting to note that she sang in 20 different operas in six different languages. She also performed in "Carmen" under Franco Zeffirelli's supervision. It was not long before she became interested in acting, turning twelve.
She enrolled in classes at "The New Actors Workshop" in New York City in order to pursue a career in acting. She pursued her education at Manhattan's "Spence School" in the interim before leaving. She graduated from Stanford University's "Education Programme for Gifted Youth" at the age of fifteen. She subsequently continued on to 'Columbia University.'
Parents and family
Emmanuelle Grey Rossum was born in New York City and raised by corporate photographer Cheryl Rossum, her single mother; she has not seen her father very often. Her father is of English and Dutch ancestry, while her mother is of Russian Jewish descent.
Career
'Law & Order' was the television show in which she debuted as an actress in 1997. She was "Alison Martin" in the television series. After that, she was cast as "Abigail Williams," a recurring character in the popular daytime soap opera "As the World Turns." She appeared in "Snoops" as "Caroline Beels," a guest role. Her performance in the made-for-TV film "Genius" earned her a nomination for a Young Artist Award in the category of "Best Performance in a TV Movie" that same year.
She appeared in the ABC TV film "The Audrey Hepburn Story" in 2000 as a young Audrey Hepburn. She debuted on the big screen in the film "Songcatcher" that same year. She portrayed an Appalachian orphan named "Deladis Slocumb" in the movie. Her performance in the movie "Songcatcher" was highly praised, and she was nominated for a "Independent Spirit Award" in the category of "Best Debut Performance." She even got to sing a duet with Dolly Parton in the film, giving her the chance to showcase her vocal abilities.
After that, she was chosen to play the lead role in the 2003 movie "Nola." Her big film debut was in Clint Eastwood's "Mystic River," in which she portrayed Katie Markum. Her performance as "Laura Chapman" in Roland Emmerich's eco-disaster film "The Day After Tomorrow" was possibly her most significant role to date. Both the movie and her performance were highly praised.
She eventually secured the highly sought-after part of "Christine Daae" in the film version of "The Phantom of the Opera," written by composer Andrew Lloyd Webber. She was nominated for a Golden Globe Award in the category of "Best Actress in a Musical or Comedy" for her performance as "Christine." She was thus made the youngest actor to receive an Oscar nomination.
In addition, she received numerous other notable honours for her performance, including the Saturn Award and the Young Artist Award.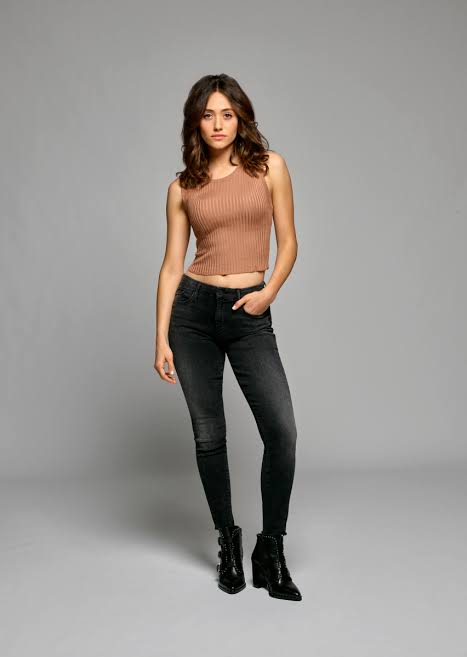 Her career took a major turn in 2006 when Wolfgang Petersen's lavishly produced disaster movie "Poseidon" was released. She played Juliet Capulet in William Shakespeare's "Romeo and Juliet" at the Williamstown Theatre Festival that same year.She played Bulma in Dragonball Evolution as a follow-up to this. She also participated in Broadway's "24 Hour Plays," a collaborative effort involving actors, writers, and directors to create and present six one-act plays.
She starred in "Inside," a social film directed by DJ Caruso, in 2011. Fans contributed appearances as guests in an online film. Videos on Facebook. She became a cast member of the "Shameless" comedy series on Showtime in the same year. She portrayed "Fiona Gallagher," the series' main character, and she continued to appear in it until season nine in 2019.
She starred in films in 2013 and 2014, including "Beautiful Creatures." "'Comet,' 'You're Not You,' and 'Before I Disappear.'" She made her big screen comeback with the film "A Futile and Stupid Gesture" following a four-year hiatus. In that identical year, she also acted as a journalist in the short film "That's Harassment." She made a guest appearance on "Mr. Robot" in 2019. She portrayed "Kim Dash" in Hans Petter Moland's action thriller "Cold Pursuit" that same year.
She played the title role in Nancy Oliver's American drama television miniseries "Angelyne" in 2022. She is scheduled to feature in the upcoming miniseries "The Crowded Room," a psychological thriller.
She has pursued her musical career in addition to her acting career. She began preparing for the release of her debut album after performing in "The Phantom of the Opera." In the end, she issued her album Inside Out in 2007. She wrote songs for the album in addition to singing. "Sentimental Journey," her second album, was released in 2013. In contrast to the previous album, this one featured a number of classic song covers, dating from the 1920s through the 1960s.
Husband and kids
In 2013, she began dating Sam Esmail, a writer and director. Two years later, they got engaged. They exchanged vows on May 28, 2017. Their two children were born in May 2021 (a daughter) and April 2023 (a son).
Net worth
The net worth of American actress and singer-songwriter Emmy Rossum is $12 million.