Carey Hannah Mulligan, a British actress and singer, was born on May 28, 1985, and has worked in theatre, television, and film. Since going active in 2004, she has won a BAFTA and been nominated for Tony, Academy, and Golden Globe Awards.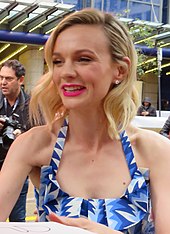 Profile summary
| | |
| --- | --- |
| Full name | Carey Hannah Muligan |
| Date of birth | May 28, 1985 |
| Birth place | Westminster, London |
| Profession | Singer and actress |
| Gender | Female |
| Net worth | $8 million |
Early life and education
Carey Mulligan, the only child and youngest child of Nano (née Booth) and Stephen Mulligan, was born in Westminster, London, on May 28, 1985. Mulligan and her family moved back to England when she was eight years old. She had studied in Germany at the International School of Düsseldorf before moving to Surrey to attend Woldingham School.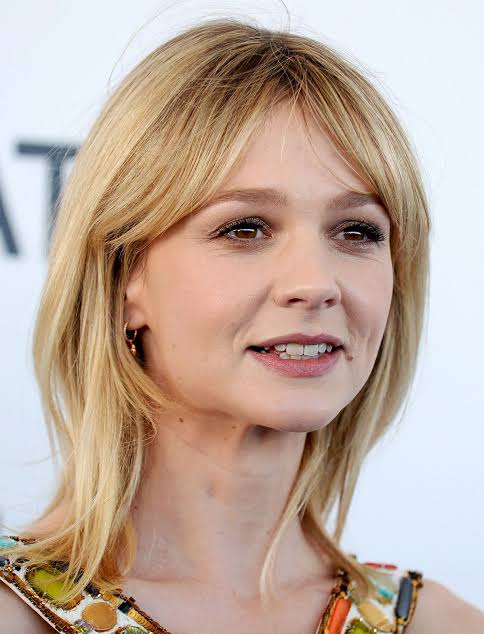 She developed an interest in acting after witnessing her brother perform in a school production of "The King and I," written by Richard Rodgers and Oscar Hammerstein II. She went to the teachers and pleaded with them to allow her to participate in the play. She was eventually permitted to join the chorus. She quickly got involved in the school's theatre department, eventually rising to the position of head. They presented plays, musicals, and workshops for younger students.
Her parents discouraged her from pursuing her dream of acting, preferring her to enrol in a traditional university. She applied to multiple film schools, unfazed. She did not receive a response from them, though. She met screenwriter and actor Julian Fellowes during her last year at Woldingham, and it was through him that she was cast as Kitty Bennet in the 2005 movie Pride & Prejudice.
Parents and family
The only child and youngest of Nano (née Booth) and Stephen Mulligan is Carey. Her brother, Owain Patrick Mulligan, is older. Her mother was raised in Llandeilo, Wales, as a university lecturer, and her father, an Irish-born hotel manager, was raised in Liverpool. Mulligan's father got a job as a hotel manager in Germany, so when she was three years old, the family moved there.
Career
Carey Mulligan made an appearance in the London Royal Court Theatre production of "Forty Winks" in 2004. She produced her first major work with this. Her first film, "Pride & Prejudice," was released a year later. The movie, which was based on Jane Austen's beloved book, also starred Donald Sutherland, Rosamund Pike, Keira Knightley, and Matthew Macfadyen. On September 11, 2005, "Pride & Prejudice" made its world premiere at the Toronto International Film Festival. It subsequently became a critical and financial success. Mulligan's brief but impactful portrayal of the fourth Bennet sister won her praise from critics.
As Ade Clare in the BBC's fifteen-part miniseries "Bleak House," she made her small-screen debut. She played the role of Angelique in the Almeida Theatre's 2005–2006 run of the musical "The Hypochondriac." She was in the British drama series 'The Amazing Mrs Pritchard' as one of the lead roles.
She portrayed Sister Bridgid, a recurring role in the BBC's police procedural crime drama "Waking the Dead," in 2007 and made an appearance as Isabella Thorpe in the Austen television adaptation "Northanger Abbey." She had the opportunity to appear as a guest in a 'Doctor Who' episode during the third series that year. In addition to collaborating with filmmaker Anand Tucker on his film "And When Did You Last See Your Father?" in 2007, she played Nina Zarechnaya in a staging of Anton Chekov's "The Seagull."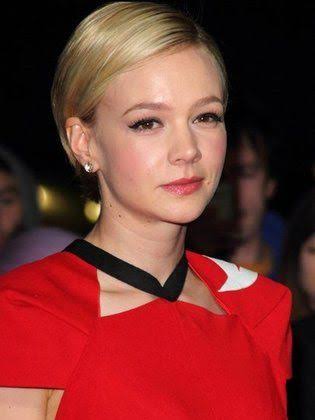 In her career, 2009 has been her busiest year to date. Her acting credits include four feature films: "An Education," "The Greatest," "Psychological War thriller," "Public Enemies," a biographical mob drama, and a romance drama. In the 2010 dystopian romantic drama "Never Let Me Go," she starred with Keira Knightley and Andrew Garfield. The highly regarded filmmaker Oliver Stone produced "Wall Street: Money Never Sleeps" in that year, which is a follow-up to his 1987 hit film "Wall Street." The character played by Mulligan was Winnie Gekko, the daughter of Michael Douglas's avaricious and brutal corporate financier Gordon Gekko.
In 2011, she starred in one theatre play and two motion pictures. She costarred with Bryan Cranston and Ran Gosling in the action drama "Drive," and James Badge Dale and Michael Fassbender in the film "Shame." She played the role of Karin in the Off-Broadway production of "Through a Glass Darkly," which was based on the 1961 film of the same name directed by Ingmar Bergman and starring Harriet Anderson. She starred in one of the biggest films of 2013, directed by Baz Luhrmann and based on the 1925 novel "The Great Gatsby" by F. Scott Fitzgerald.
Mulligan played the fervent and cunning Daisy Buchanan, the ex-lover of Leonardo DiCaprio's Jay Gatsby. In the same year, she worked with the Con brothers on their black comedy, "Inside Llewyn Davis." Mulligan was chosen to play Kyra Hollis in David Hare's 2014 production of "Skylight," which took place at Wyndham's Theatre in London's West End. The play debuted on Broadway at Golden Theatre in 2015. Mulligan's performance earned her a nomination in 2015 for the Tony Award for Best Lead Actress in a Play.
She provided the voice of Lady Anne York in two 'The Spoils of Babylon' episodes in 2014. Mulligan portrayed Bathsheba Everdene in the 2015 film adaptation of Thomas Hardy's 1874 novel "Far from the Madding Crowd," which starred Michael Sheen as William Boldwood, Matthias Schoenaerts as Gabriel Oak, and Juno Temple as Fanny Robin. The movie was well received by critics.
Mulligan received accolades for her role in "Far from the Madding Crowd." In fact, some critics believe her portrayal to be superior than Julie Christie's in the 1967 version. 'Mudbound', a period drama based on Hilary Jordan's book of the same name, starred her in 2017. 'Wildlife' (2018), an independent film based on a novel by Richard Ford, was another role she played.
Mulligan performed the title track from Belle and Sebastian's 2010 album, "Belle and Sebastian Write About Love," which was released. She also sang "Let No Man Steal Your Thyme" with Michael Sheen for the soundtrack of "Far from the Madding Crowd" (2015), "Five Hundred Miles" with Justin Timberlake and Stark Sands for the soundtrack of "Inside Llewyn Davis" (2013), and "Theme from New York, New York" for the soundtrack of "Shame" (2011).
Husband and kids
She wed Marcus Mumford, lead singer of "Mumford & Sons," on April 21, 2012. Together, they are parents to two children: son Wilfred (born August 2017) and daughter Evelyn Grace (born September 15, 2015).
Net worth
Carey Mulligan is an actress from Britain with an estimated net worth of $8 million.
Weight and height
Carey Mulligan weighs just 54 kg (119 pounds) and stands 5 feet 7 inches (170 cm) tall, an impressive height that has helped her land some amazing roles in her career.